Episode 8 Bits: The Return Of Captain Phasma, A Too-Talkative C-3PO, And The Return Of Carrie Fisher's Dog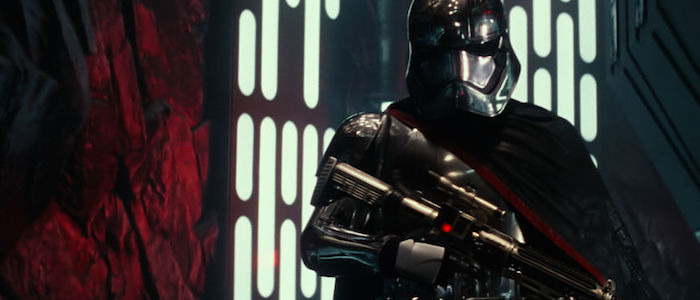 If you're in the market for all news concerning Star Wars: Episode 8, we've got you covered. In today's edition of Episode 8 Bits:
Rian Johnson confirms that Episode 8 will be shot on film.
Diasy Ridley kind-of reveals an impending production start date.
John Boyega finishes some mysterious "training."
Gwendoline Christie re-confirms the return of Captain Phasma.
Anthony Daniels threatens to say a little too much.
Carry Fisher's dog makes his grand return... to our hearts.
And more!
Star Wars: The Force Awakens was shot on film. Director Colin Trevorrow has already made it clear that Star Wars: Episode 9 will be shot on film. But what about Star Wars: Episode 8? Some brave Twitter user braved the steep cliffs and icy winds of social media to ask director Rian Johnson and he offered an answer:
Insert expression of joy over the preservation of film via skilled filmmakers working in the blockbuster realm!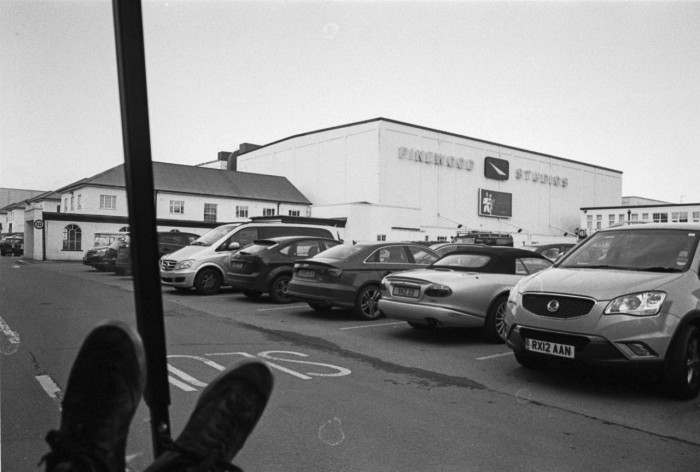 Speaking of Mr. Johnson and social media, the director recently posted the above photo of the legendary Pinewood Studios to his Tumblr, along with the caption "Getting close..." The post has been removed for reasons unknown, but that certainly feels like minor confirmation that Episode 8 should begin filming soon, maybe within the next few weeks. If that's the case, Disney probably wants to announce it with some degree of fanfare, which probably led to them asking Johnson to remove the image from his Tumblr. Or they're worried about some crazy fan using this photo as a guide to breaking into the set. If that's the case... oops.
A photo posted by @daisyridley on
However, other members of the production have started dropping hints that production on Episode 8 in imminent. Daisy Ridley shared a picture of a bouquet of flowers with the hashtag #VIII, which means exactly what you think it means. And if you squint hard enough at the note that seemingly came with the bouquet (note the big "VIII" at the top, which makes us wonder if the people behind the scenes settled on an actual title yet), you can see the beginning of a few sentences: "As we begin this tremendous..." and "...appreciation for your..." In other words: You're great! We love you! Have some flowers! It's going to be a tough few months because making movies is hard!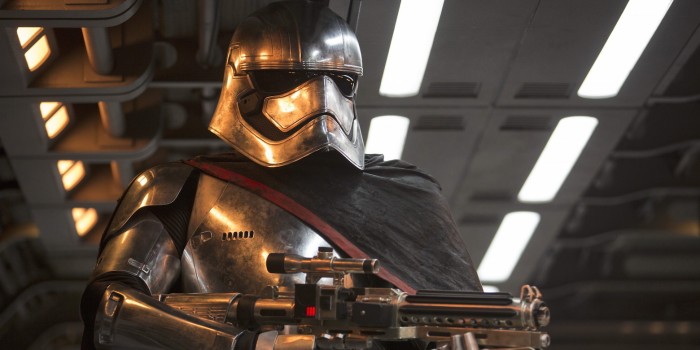 People caught up with the lovely Gwendoline Christie at the SAG Awards a few days ago and, naturally, the subject quickly turned to Star Wars. We've known for a good long time that her Captain Phasma was going to make a return in the next film, but this may be the first time we've heard it straight from the woman under that chrome armor:
I will be in the next Star Wars movie. I think that's an exclusive, actually.
Fans and detractors alike seem to agree that The Force Awakens wasted Captain Phasma and that Christie, who is so tremendous on Game of Thrones, deserves better. Hopefully, the new movie will give us a reason to enjoy this character beyond her admittedly badass outfit.
John's snapchat: "Just finished training and all that for the next one, and as you can see... Finn is Back." pic.twitter.com/rfoPeIk5DX

— Noah Outlaw (@OutlawNoah) January 29, 2016
Meanwhile, John Boyega hopped on Snapchat to talk about his prep for Episode 8, but since Snapchat posts vanish after a day, the evidence is no more. However, this is also the internet and the internet is forever, so an image and a quote have survived thanks to the tweet above. Here's the question you can ponder now: was Boyega just doing standard training (because making a movie is hard and physically demanding) or was he training with... oh, you know, a lightsaber? Talk it out amongst yourselves.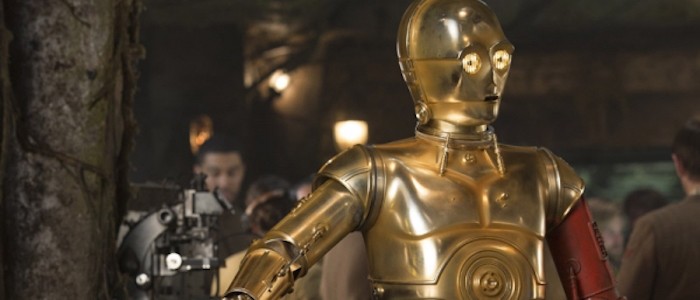 Just read Ep VIII and thought I'd share the story with you because I know you can't wait to hear it too. You do want to hear it. Don't you?

— Anthony Daniels (@ADaniels3PO) January 29, 2016
Elsewhere, Anthony Daniels (better known as C-3PO) engaged in a little humble-bragging about having read the screenplay for Episode 8. And can you blame him? Anyway, the omnipresent Rian Johnson had the perfect response:
So here's the question now: if Daniels has read the screenplay and everyone is descending on London for filming within the next few weeks, does this mean Johnson's rewrites are finished? As you may know, the change in release date for Episode 8 allowed additional work to be done on the screenplay, mostly to bulk up the roles of Finn, Rey, Poe, and Kylo Ren after they proved so popular with audiences. The fact that Carrie Fisher has also been sharing photos from England has led to speculation that the script is totally finished and the cast has already participated in a table read.
Oh, and of course there's a new picture of Gary, Fisher's adorable dog and the real star of the Star Wars universe:
Blessed bitches & swag from most of us here in Pretty Good to GREAT BRITAN pic.twitter.com/QM8sbS5uZi

— Carrie Fisher (@carrieffisher) January 29, 2016
However, there is some potential trouble on the horizon for Episode 8. Several film productions are facing stoppages due to a potential strike by English lighting technicians, who are demanding a 20% raise after four years of flat salaries. The BECTU, the UK's media and entertainment union, were not particularly gracious at the bargaining table and things essentially went belly-up. If there is a strike, will it last long enough to delay Episode 8?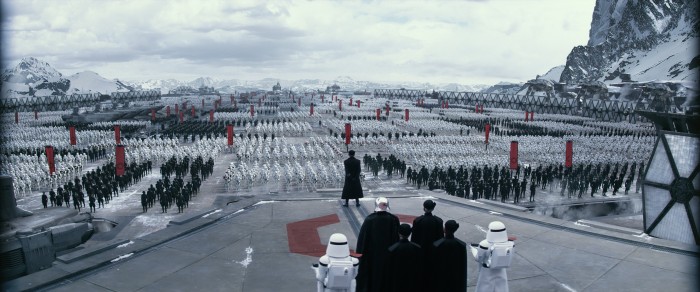 But filming won't be exclusively limited to England and Pinewood studios. A little while back, we heard rumors that certain sequences would be shot in Dubrovnik, Croatia, a city already on the geek radar since it's also the stand-in for King's Landing on Game of Thrones. Now, The Dubrovnik Times has confirmed that yes, Star Wars: Episode 8 will film there:
The Force is indeed coming to Dubrovnik! Rumours were flying around yesterday that the eighth episode of Star Wars was planned to be partly recorded in Dubrovnik. And now The Dubrovnik Times can confirm that the rumours are actually TRUE.
And The Dubrovnik Times has learned from more than one reliable inside source that the rumours are true, Star Wars will indeed be filmed in Dubrovnik this year. The City of Dubrovnik and the Mayor of Dubrovnik met with the film producers at the end of 2015 and, according to our source, the city can look forward to being the host of yet another major film production.