This Week In Trailers: Son Of Saul, The Lure, Mad Tiger, Take Me To The River, Los Punks: We Are All We Have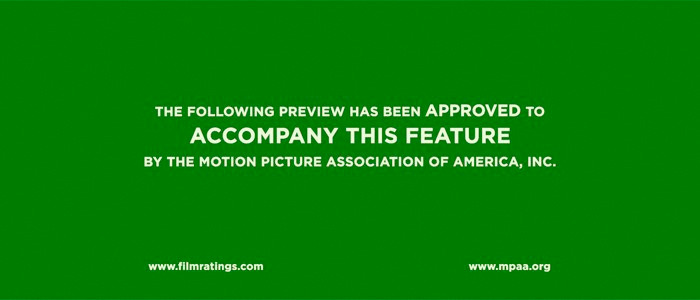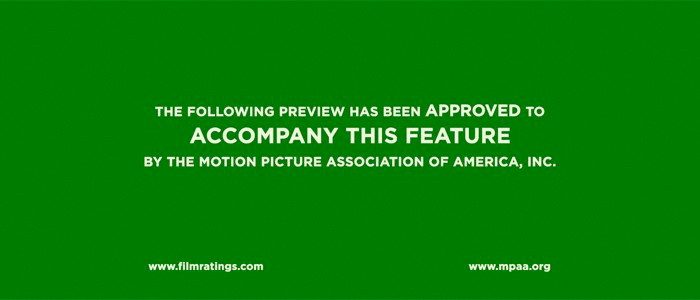 Trailers are an under-appreciated art form insofar that many times they're seen as vehicles for showing footage, explaining films away, or showing their hand about what moviegoers can expect. Foreign, domestic, independent, big budget: What better way to hone your skills as a thoughtful moviegoer than by deconstructing these little pieces of advertising? This week we revisit an Oscar contender, hit the backyards of Southern California for some real punk, get weird with some dudes who want to blow your mind, get weirder with some mermaids from Poland, and get real serious at a family reunion that may end violently.Son of Saul UK Trailer
An Academy Award winning production to be sure.
While director László Nemes deserves all the credit deserving for a movie that is brutal yet speaks to something innate in our collective humanity, big ups for the magic hands that cut this piece together. One of the ways this version diverges from the version that everyone else has seen so far is that while we do get the melodic sounds of a violin this trailer pounds you into submission by focusing on sound. Sounds that are around this character, this place, this time. It is light on dialogue but that's of no need here. Everything you need to know about this man and his struggle is communicated in the chaos in which he finds himself. It is truly devastating but, with a movie like this, that's exactly what you want someone to know about as it pertains to its content.
Mad Tiger Trailer
16 views?
This is something that everyone should see, a documentary about a performance art punk band that's been raging for 15 years with one of them wanting out. What directors Michael Haertlein and Jonathan Yi have done is carefully constructed a trailer that puts some definition around this bizarre creation that's called Peelander-Z. I'm not entirely sure what it's about but, hot damn, if all that jumping around and infectious personality of Peelander Yellow isn't a perfect reason why this shouldn't be on everyone's watch list. Emotional highs and lows with a sheen of weirdness coating everything, it just looks fun.
Take Me To The River Trailer
Simplicity.
That old yarn that art should make you feel something could not apply more than it does here. What first time feature length director Matt Sobel has done here is thrust you immediately into the nexus of this story and starts there. You are not given a build up, there is no buffer, it is about as thrilling an intro as you could make if you wanted to immediately have an audience react. The material is so delicate and the performances here border on the bizarre but there's some real value in this mix of familial drama and a mysterious second half where I honestly don't know which way is up with these people. I'm riveted, glued, to see what is going to happen and I'm crushed when this ends without answers.
The Lure (sorta NSFW) Trailer
Stick with me here.
First, it's in Polish. Second, it played at this year's Sundance. This, though, is what it's about:
Two Mermaids – Silver and Gold – find themselves in the middle of the world of Warsaw dance parties of the '80s, vibrant with music, glittering with neon lights and sparkling sequins. They join the musicians of the Figs and Dates band and overnight become the sensation of the capital's nightlife. Immersed in love and budding passions they forget their true nature for a while. But one single broken heart is enough for the situation to slip out of control...
Director Agnieszka Smoczynska has given this world a gift with a movie that is all over the map in the best possible way. The trailer takes you on a fantastic journey that seems to go to places where very few films dare to tread. Whether it's the synth music underlying it all or the preoccupation of practically everyone in the cast for sexy time there is very little stable ground to stand on here. That's for the best, though, as this is unlike anything you'll see all week.
Los Punks: We Are All We Have Trailer
Get in the pit.
There is something so raw and pure about punk that attempts to melt your senses with its intensity. While some would question its musicality I see it as a release valve for so many that don't respond to other genres of music. What director Angela Boatwright has done here is help frame the conversation about the backyards in South Central and East LA where this kind of music is alive and thrashing. Getting to know these individuals by their stories away from the stage as well as on it just infuses everything with energy and life. By the time you get to the last seconds of this trailer it should be evident why this is a documentary that should be sought out and consumed. Nothing but love here.
Nota bene: If you have any suggestions of trailers to possibly be included in this column, even have a trailer of your own to pitch, please let me know by sending me a note at Christopher_Stipp@yahoo.com or look me up via Twitter at @Stipp
In case you missed them, here are the other trailers we covered at /Film this week: