Cool Stuff: Custom 18,000 Piece LEGO Arkham Asylum Holds Batman's Greatest Enemies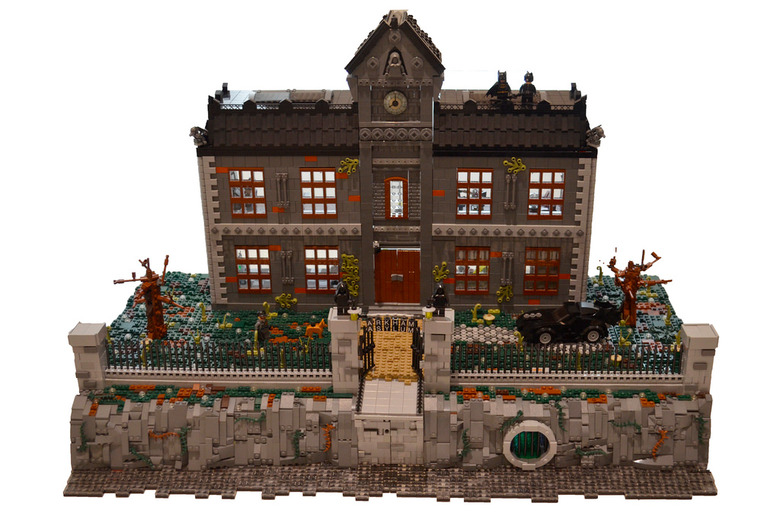 Down in Melbourne, Australia last week, they had quite the celebration of LEGO with the Brickvention 2016 convention. The two-day event featured a huge collection of LEGO models including trains, castles, pirate ships, space ships, planes, buildings, sculptures and many more. And one of the models on display was this fantastic custom LEGO Arkham Asylum which took three months and 18,000 LEGO pieces to build. It's a truly fantastic piece of work.
For a close look at the LEGO Arkham Asylum, here's a video of the entire model:
Or you can just check out some images from Firewire Blog:
The set measures 55 bricks tall and is 52x98 studs long and wide. Here is what the builder had to say about the project:
After 1-2 years of planning and 3-4 months of building I have finally created Arkham Asylum in LEGO. I feel this was the milestone for me as a builder as this is something I have wanted to build for years now and I am so happy with how it turned out. Almost everything I wanted to put into the moc was built and included, some of my favorite parts of the Moc are, Killer Croc's Cell, the Maximum Security Wing (Underground Cell).
I would say that this is too massive to become an official LEGO set, but with the 1966 Batman Batcave and the Ghostbusters firehouse sets being produced, there might be hope to see an official, giant Arkham Asylum set some day with all the Batman villains you can imagine.