Raunchier 'Deadpool' Director's Cut Coming This Year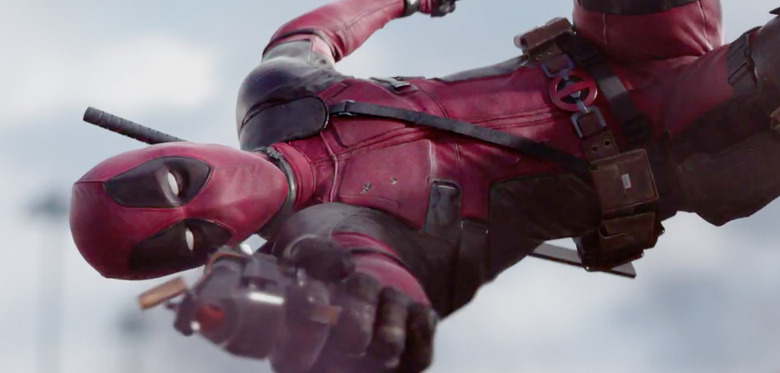 In just under a couple weeks, fans will be getting the Deadpool movie they've been wanting for years. The film starring Ryan Reynolds is officially R-rated, and the Merc with a Mouth comic creator has said it's the best version of his character that he's ever seen. The movie is so dirty that it has been banned in China. But if for some reason the film isn't as raunchy as fans hoped, co-star T.J. Miller says there will be a much dirtier Deadpool director's cut coming later this year.
The Deadpool director's cut was referenced by T.J. Miller at a fan event in London (via ScreenCrush):
TJ Miller confirms that the #Deadpool directors cut will be "even more raw" #DeadpoolDoesLondon pic.twitter.com/lFoHvH3ugO

— James (from Essex) (@jamesfromessex) January 28, 2016
For those who can't watch, Miller says in this excerpt:
"But yeah, so the idea that when you see the fall director's cut of it, that that's going to be even more raw, that's pretty heavy duty."
If the movie is already dirty enough to get an R-rating from the Motion Picture Association of America, I can't imagine how crazy the director's cut will be. We know that there are tons of alternate takes, especially from T.J. Miller, so there's surely plenty of material to make a director's cut of the movie much different when it comes to one-liners and jokes. Plus, since we don't see Deadpool's mouth move, it wouldn't be hard to replace tons of lines from the Merc with the Mouth.
The question I have is whether or not the movie will be made more violent in the director's cut, or if the dialogue will be what makes the movie more raw. According to Miller, we'll find out in the fall. Dos that mean we'll see the director's cut in theaters, or is that when it will be released on Blu-Ray and DVD? We're not sure, but we'll keep you posted.
Otherwise, promotion for Deadpool has been all over the place lately, so much that there have even been some promotional videos that have the Merc with the Mouth helping spread awareness for breast and testicular cancer. He talks about these issues with as much sensitivity and tact as you would expected from the raunchy red-suited mercenary:
Something to touch yourself to. #deadpool.https://t.co/AyJJNsQcjg

— Ryan Reynolds (@VancityReynolds) January 28, 2016
Even more touching than the last video. #deadpoolhttps://t.co/TWYgjDwYZq

— Ryan Reynolds (@VancityReynolds) January 30, 2016
It's going to be so good to have Deadpool on the big screen on February 12th.
Based upon Marvel Comics' most unconventional anti-hero, DEADPOOL tells the origin story of former Special Forces operative turned mercenary Wade Wilson, who after being subjected to a rogue experiment that leaves him with accelerated healing powers, adopts the alter ego Deadpool. Armed with his new abilities and a dark, twisted sense of humor, Deadpool hunts down the man who nearly destroyed his life.