Watch Quentin Tarantino Read The Opening Of 'Kill Bill' To Robert Rodriguez In 1994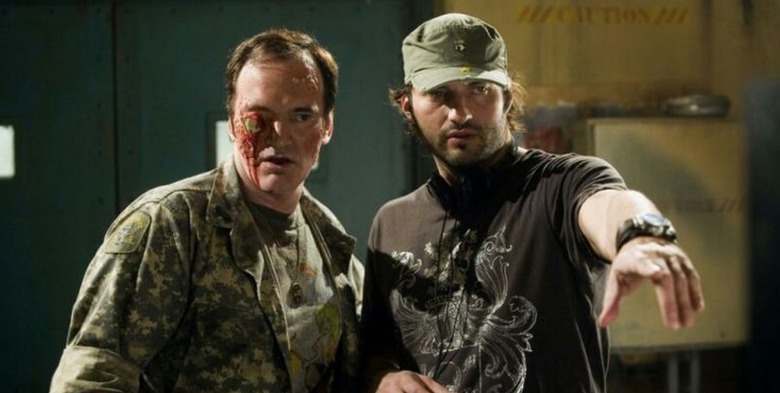 This is a cool piece of vintage video footage captured by director Robert Rodriguez. His friend and fellow filmmaker Quentin Tarantino reads him the opening of an early version of the Kill Bill screenplay in 1994, nine years before the movie was released. Hit the jump to watch Quentin Tarantino read from his very early draft of the Kill Bill script and hear Rodriguez's in-the-moment response.
The duo first met at the 1992 Toronto International Film Festival, which each was attending with his feature debut: Tarantino with Reservoir Dogs and Rodriguez with El Mariachi. This piece of video was probably recorded right after Tarantino finished production on Pulp Fiction, which was right before Rodriguez went into production on Desperado (in which Tarantino filmed a cameo as "Pick-up Guy"). The footage appears to have been released by Rodriguez on his television network El Rey, possibly as part of his filmmaker interview series The Director's Chair.
I love how Tarantino kind of performs as he reads from the screenplay, and Rodriguez' reaction to the Bride putting her wedding dress back on as she heads for revenge. I always love to see footage from the development of movies that have now established themselves as cinema classics. It's a shame we don't have more behind-the-scenes footage like this of films made in the 1960s and 1970s. We've definitely seen more bits from the 1980s and 1990s with the proliferation of home video cameras. But now that everyone has a video camera on their phone, I'm sure we'll see more footage like this in the coming decades.