Rebecca Ferguson To Find 'Life' On Mars For Skydance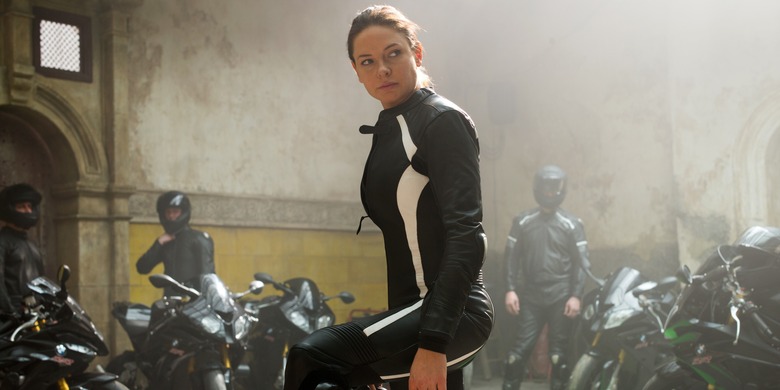 Last summer, Rebecca Ferguson became the actress everyone wanted for their movies after proving to be a tough, sexy spy in Mission: Impossible Rogue Nation. She's got plenty of projects coming out over the next couple of years, and now she's lined up a sci-fi project that will reunite her with the Mission: Impossible producers.
Rebecca Ferguson has been set to star in Life, a sci-fi flick set up at Skydance's David Ellison and Dana Goldberg producing along with Bonnie Curtis and Julie Lynn. And the good news is that it's an original sci-fi story, not an adaptation or a remake. Find out more about the new Rebecca Ferguson movie below.
has the report on Life, which has a script from Deadpool and Zombieland writing duo Paul Wernick and Rhett Reese. But this is far different from the horror and comic book comedy they've done before. The story follows a crew on the International Space Station after they retrieve a sample from Mars, only to discover signs of life. However, it turns out to be far more intelligent than they originally anticipated.
The story doesn't sound like the most unique sci-fi plot, but Wernick and Reese are solid writers, and it must have something more to it if Skydance picked it up. Plus, it's also a good sign that Ferguson chose this project for her future slate. At this point, she could have almost any role she wanted, so the fact that she signed on to this one likely means it has a good script.
We'll be seeing plenty more of Ferguson in the coming years. In addition to being
confirmed to return for Mission: Impossible 6
, which will again be directed by Christopher McQuarrie, she'll also star in
The Snowman with Michael Fassbender
as well as
The Girl on the Train with Emily Blunt
.
Beyond that, many have expressed their desire to see Ferguson take on the role of Captain Marvel in the Marvel cinematic universe, and
rumors have pegged her to be in the running
. Casting for that project still seems a little ways off, so even though Ferguson will be busy for a bit, there's a chance she may still get to take the role down the road. That's a role
Ronda Rousey was interested in
as well, but Ferguson would certainly be a much better choice. Stay tuned for more on the future projects of Rebecca Ferguson as info becomes available.