Whit Stillman's 'The Cosmopolitans' Will Return To Amazon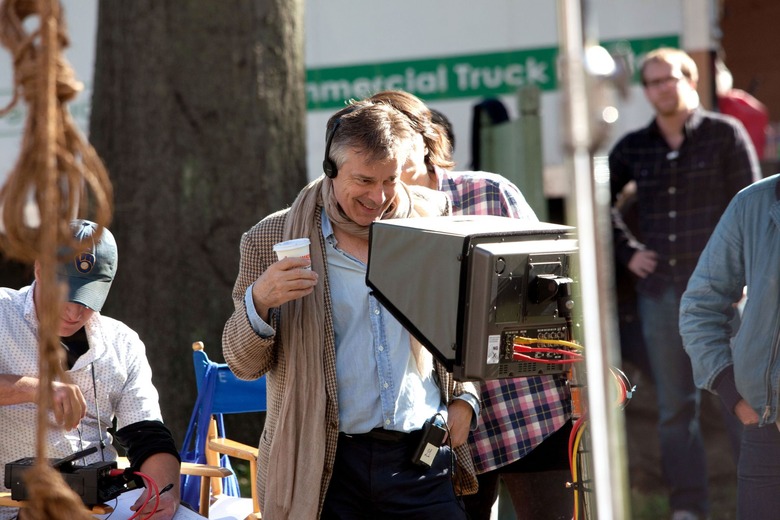 This week Whit Stillman's (The Last Days of Disco, Barcelona) newest film, Love & Friendship, premiered at the Sundance Film Festival. The Jane Austin adaptation received positive reviews, including one from our own Angie Han. The rest of us will see the film later this year, thanks to Roadside Attractions and Amazon, but Love & Friendship might not be the only collaboration we see between Stillman and Amazon this year. Hit the jump to learn more about the Whit Stillman amazon show.
In 2014, Stillman wrote, directed and produced The Cosmopolitans. The pilot premiered almost a year and a half ago on Amazon, but since then we haven't heard whether it would lead to a series. The pilot starred Chloë Sevigny and Adam Brody, following a group of Americans searching for love in Paris. It was a delightful pilot — a brisk, clever look at a group of friends. Even if Stillman didn't write or direct another episode of The Cosmopolitans, the pilot would still entertain as a standalone piece.
Speaking with Collider at Sundance, Stillman said we will see more of these characters on Amazon in the near-future:
I explained to Amazon that I don't like outlining or projecting what something's going to be. I like to allow a story to arise as I'm writing scripts. I find it horrible when I try to think of something for the plot without really being on the ground and seeing where it goes. I was really resistant to do the mini-bible. So I gave them something, but I really didn't want to do it that way. They also knew about the film (Love & Friendship), so they commissioned six scripts for the first season that they were going to let me postpone until I finished this film, which is now. So in ten days, we'll be full on with that. It's been really good because I think I was waiting for the idea I really want, and I think I have that now. It's not exactly Paris, it's a European idea. So it will be Chloe and Adam Brody. We'll keep the pilot, that's part of the story, but we'll be going a different place with it.
Stillman saw the pilot as "its own Saturday afternoon/Saturday evening piece." The episode featured the writer's signature charm, with a light atmosphere, clever dialogue, and plenty of sweetness. The Cosmopolitans presented a group of characters you'd want to follow around on a Saturday night, and more than once.
Love & Friendship opens in theaters May 13th.