This Week In Trailers: We Are Twisted Fu**ing Sister!, Sherpa, Mammal, Derek Lam 10 Crosby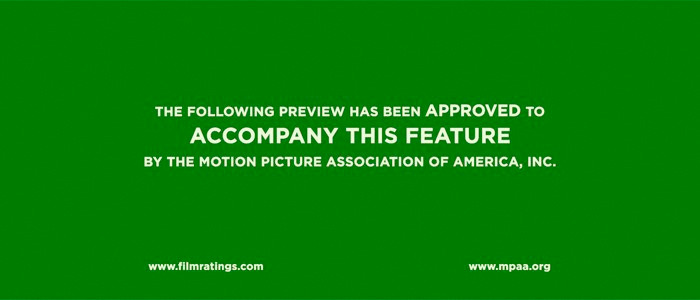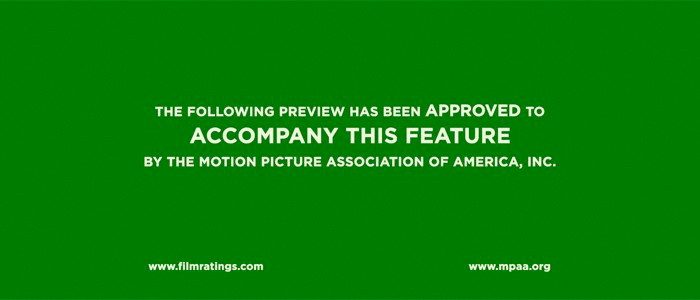 Trailers are an under-appreciated art form insofar that many times they're seen as vehicles for showing footage, explaining films away, or showing their hand about what moviegoers can expect. Foreign, domestic, independent, big budget: What better way to hone your skills as a thoughtful moviegoer than by deconstructing these little pieces of advertising? This week we talk about commercials for a fragrance, get to know Dee Snyder a little better, make it up that mountain, and deal with the untimely death of a kid and a marriage. Yay! We Are Twisted Fu**ing Sister! Trailer
What an impression.
There's only so much you can say about the halcyon days when MTV truly ruled. A burnt out, whored out, shell of its former self, the network that gave us Madonna now gives us daily reminders how the mighty truly have fallen on hard times. What was magical about its heyday in the 80s was its commitment to just pound its viewers with video after video, these, at times, delicious short stories wrapped up in rock and roll or pop music. And, as a budding child, having a video starring none other than One Crazy Summer's Aquilla Beckerstead, Mark Metcalf, starring dudes who I remembered from Pee-Wee's Big Adventure. The combination was irresistible but as many times as I watched "We're Not Gonna Take It" it never managed to open my wallet. That said, I had mad respect for the band and its wild album covers. What director Andrew Horn has done here is capture what that moment must have been like for a band to go from small bars to arenas on a rocket ride when music still meant being able to live the life of a rock and roll star. There's something to seeing Twisted Sister's story that reminds me that even though there isn't anything here that could re-explain history any different, it's just a chapter you've never known you wanted to read until you get a little taste of it.
Sherpa Trailer
Sure, you hear about those left at the top of the mountain but you rarely ever hear anything about the people who got them there.
Director Jennifer Peedom does the one thing that made Meru such a compelling watch last year: she slows down to understand the POV of those who see mounting an expedition not as an exercise to show how physically and mentally tough you can be but as something more holy, more personal than just being able to go on a motivational tour saying you've "done it." It's intimate and it's compelling. I could have done without the Yanni-inspired soundtrack that kicks in on the last 1/3rd of this thing but it doesn't make the narrative any less impactful when you realize this is a movie about those who go up and down this mountain without ever considering it something to boast about. It's deeper than that.
Mammal Trailer
Genuinely doesn't get more complex than this.
Director Rebecca Daly helps position Rachel Griffiths as a recently grieving, divorced mother who has to find her way without her son. The story seems wrapped up in a few different angles ranging from mother/son issues, intimacy issues of a grown woman who seemingly has no one to turn to, and a homeless boy that Rachel decides to let stay with her. As you can imagine, it just gets sticky from here and the trailer wonderfully captures that uneasiness of trying to find some way to not only communicate all this but leave you wanting to know how everyone is going to come out on the other side. Powerful.
Derek Lam 10 Crosby Trailer
It doesn't get much more key art than this.
A truly wild and vibrant promotion for a fragrance no less, this is about the only way I would willingly submit to a commercial pitch. Not knowing much more than this is a series of 10 short films starring people such as Alia Shawkat from Arrested Development I was kind of impressed with how well this ad campaign reaches to the same kind of levels of BMW's The Hire short with Clive Owen. If you're gonna be a shill to a product company, and Lord knows many actors have just said F-it with giving up any artistic credibility and taken themselves off the artistic roll call, this is about the way to do it while still retaining some shred of respect. I was enamored with how well these flow together into a seamless wave of a narrative that doesn't seem to have anything to do at all with fragrance. However, if they were smart about doing this then hopefully no one will notice the pitch.
Nota bene: If you have any suggestions of trailers to possibly be included in this column, even have a trailer of your own to pitch, please let me know by sending me a note at Christopher_Stipp@yahoo.com or look me up via Twitter at @Stipp
In case you missed them, here are the other trailers we covered at /Film this week: