'Napoleon Dynamite' Director To Helm 'NickToons' Movie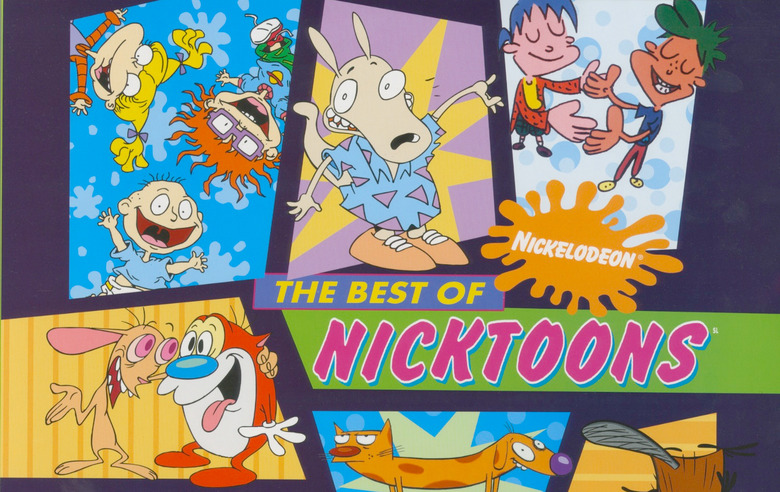 Last fall, just before Nickelodeon announced a new programming block that would bring fan favorite shows from the 90s to TeenNick, there were rumblings of a NickToons movie that would be a hybrid of live-action and animation. We've heard nothing about the project since then, but that changed today as the project landed a director in the form of Jared Hess, the man who was behind the camera for the cult comedy Napoleon Dynamite. Find out more below.
Jared Hess will also be writing the film with his wife Jerusha Hess, but plot details are unknown at this time. Deadline's report on the flick only indicates that it's shaping up to be Paramount Pictures' own Who Framed Roger Rabbit? kind of project. The question is which of Nickelodeon's famous NickToons will be part of the movie?
At this time, the only titles mentioned are Rugrats, Ren & Stimpy, Rocko's Modern Life, Aaahh! Real Monsters, and The Angry Beavers. But there are plenty of other possibilities to be included such as SpongeBob SquarePants, The Wild Thornberrys, Rocket Power, CatDog and more. The only favorite NickToon that can't be included, at least for now, is Doug, because it's owned by ABC now.
As for how all these cartoons are going to come together, we don't know that either. The film came about after an idea from Ali Mendes, who works with producer Mary Parent from Disruption Entertainment, sparked interest for Paramount. Mendes grew up on the cartoons like many children of the 90s and she came up with some way to bring them together. It remains to be seen if the live-action element is still in play or if this will be entirely animated.
It sounds like the project is in early development for now, so it will probably be awhile before any solid details surface. But after all the excitement that resulted from the announcement of The Splat, there's a lot of love for the NickToons from the 90s, so this is certainly a priority for Paramount.
Frankly, I'm not sure this is all that great of an idea. Sure, all the kids who grew up in the 90s and now have kids of their own have a fondness for the shows they used to love. They're even introducing them to their kids. But I don't know if bringing them all together into a movie is the best use of all these characters. It feels too much like a cash grab. But if it turns out to be good, then I guess we all win.