Sequel Bits: 'Jurassic World 2,' Fast 8,' 'Blade Runner 2,' 'XXX 3'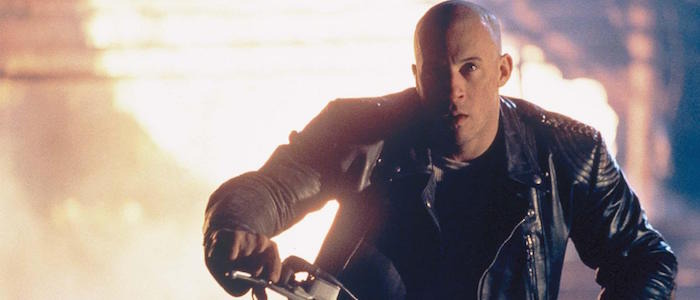 Are you ready for some piping hot Vin Diesel news? What if I toss in some Bryce Dallas Howard and Harrison Ford? In today's edition of Sequel Bits:
A surprising actor may be returning for XXX 3: The Return of Xander Cage.
XXX 3 also recruits a new villain.
Fast 8 threatens to blow up Iceland.
Bryce Dallas Howard teases how Claire has changed in Jurassic World 2.
Blade Runner 2 is apparently really, truly, actually happening.
A decade ago, Vin Diesel asked for too much money to reprise his role in the XXX sequel and he was replaced with Ice Cube of all people. XXX 2: State of the Union was a box office bomb and the rest is weird history, with Diesel finding a second wind in the Fast and Furious series and Ice Cube becoming a comedy star. Now, Moviehole is reporting the Ice Cube will return to the series alongside Diesel for XXX 3: The Return of Xander Cage, which is probably a big deal for that handful of dedicated XXX fans out there. Considering that Diesel's character was killed off in a DVD special feature to make room for Ice Cube, you'd think there'd be some hard feelings there. Then again, Diesel may be drawing inspiration from the Fast and Furious movies, which has continuously recycled and resurrected characters from every entry in the franchise. Still, we can't help but think this news smells just a little fishy. Wait until something official is announced before you celebrate by draining a Red Bull and skateboarding down an exploding mountain like a real fan of this series.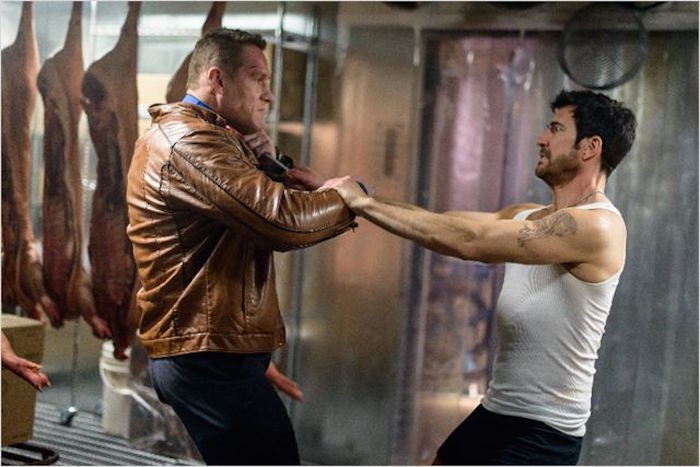 If you do want some official XXX 3 news, Variety reports that Andrey Ivchenko has joined the cast of the film as a villain, possibly as a member of the team of baddies Jet Li is supposedly leading to take down Diesel's Xander Cage. You probably aren't familiar with Ivchenko unless you suffered through Freezer or caught him in a guest-starring role in Jane the Virgin or something, but good for him! He certainly looks like an intimidating guy and should be able to do the whole villain thing.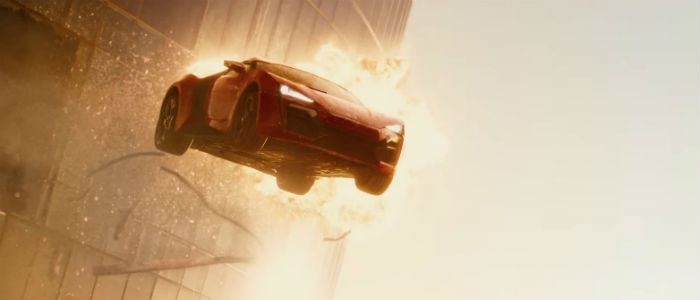 And now time for one more piece of information related to a sequel starring Vin Diesel. According to Iceland Review, portions of Fast 8 will be shot in the West Iceland town of Akranes and that the shoot will feature the "largest explosion ever in Iceland." With the bulk of filming expected to go down in Atlanta and New York City, we'd put good money on Dom and his crew blowing Iceland to bits in an opening sequence before driving across the flaming wreckage of the once-proud nation and ramping across the ocean and landing on an east coast highway just in time for a drag race.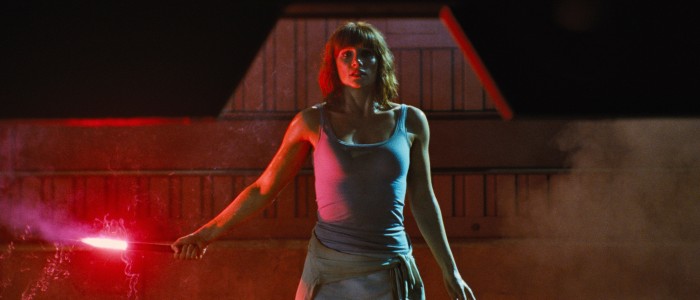 The sequel to Jurassic World isn't due out until June 22, 2018, so anyone hoping to extract details from anyone involved is probably going to walk away with nothing. But that didn't stop one E! Online interviewer from chatting with Bryce Dallas Howard about the sequel, even though she admitted that she flat-out couldn't say a thing about the movie:
"I can't tell you anything. Here's what I'll say. Every single time I bump into Colin [Trevorrow] and Derek [Connolly], who wrote Jurassic World, I corner them and harass them until they tell me something. They've told me some stuff and I'm so excited."
However, Howard did crack just a little when the interviewer asked if those infamous high heel shoes were going to make a return in part two:
"No. They were part of Jurassic World and they served their purpose. Actually, to answer that question seriously, Claire's a different person now. The person she is at the end of the movie is not the person she was at the beginning. Her armor of sorts was the pristine white outfit with heels...the chick at the end, totally different."
Considering how controversial Claire proved to be amongst audiences, giving her a fresh start sounds like a pretty good idea.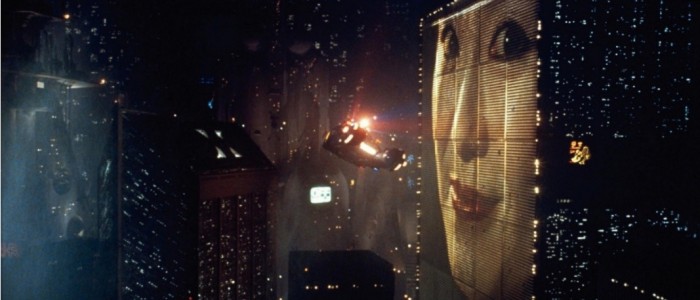 It's happening. Blade Runner 2 is actually, really happening. Ryan Gosling is set to star and Harrison Ford is set to return as Rick Deckard, reprising his iconic role from the 1982 science fiction masterpiece. Prisoners director Denis Villeneuve is set to direct, with the legendary cinematographer Roger Deakins on board to make sure the whole thing looks really pretty. The only piece of new news to emerge from this latest press release is that Sony will distribute the film internationally, but such a dull, business-oriented piece of industry news makes it more clear than ever that this movie is not just a pipe dream that will vanish in a puff of vapor. Unless something goes wrong, Blade Runner 2 will begin filming this summer.