Miley Cyrus And Elaine May Join Woody Allen's Amazon Series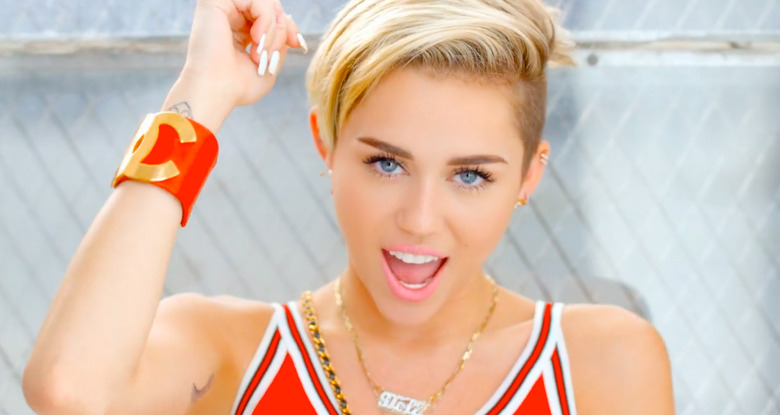 Last summer, a few months after we learned writer/director Woody Allen would be taking his first TV series to Amazon, the filmmaker revealed that the deal was giving him some serious anxiety and even said, "It was a catastrophic mistake. I don't know what I'm doing. I'm floundering. I expect this to be a cosmic embarrassment." But at least the director has two stars for his series now
Chart-topping singer and former Disney Channel star Miley Cyrus seems to be Woody Allen's latest muse, as the actress has confirmed taking a lead role in the series. But perhaps more interesting is the addition of actress and filmmaker Elaine May to the Woody Allen Amazon series. Find out more below.
Deadline has the latest casting update on the series which will take place in the 1960s, but beyond that, no details on the characters the two actresses will play have been revealed. As usual, Allen is being secretive about his project, so we probably won't know anything about it until there's a trailer released.
Cyrus is quite the surprising choice for Allen's new leading lady, and it'll be interesting to see if he sticks with her for a few projects as he's done with Scarlett Johansson and Emma Stone in recent years. Here's what Cyrus posted on Instagram, and as you can see, she's a wordsmith:
F*** yeah ! Stoked to be in Woody Allens first series!!!!! I had claimed 2016 to be my year of "chillin the f*** out" but next to my bed for a few years now has been this portrait of W.A. & I was looking into his eyes when I got the call to be apart of the cast and work alongside the bad a$$ Elaine May & da dude himself! 1960zzzz here I cummmmm ????????????????????
A photo posted by Miley Cyrus (@mileycyrus) on
But everyone should really be excited about Elaine May, because she hasn't acted since being in Allen's Small Time Crooks back in 2000. For those who don't know, May also wrote The Birdcage and Primary Colors, in addition to directing the disaster that was Ishtar.
Allen is writing, directing and starring in the series, which would be daunting if he hadn't already done it several times before. But this time his work is split up into six half-hour episodes that will hit Amazon sometime this year, which was something that Allen thought would be a breeze, but then ended up dreading. The filmmaker said back in May:
"I had the cocky confidence, well, I'll do it like I do a movie...it'll be a movie in six parts. Turns out, it's not. For me, it has been very, very difficult. ... I am not as good at it as I fantasized I might be. It's not a piece of cake; it's a tough thing and I'm earning every penny that they're giving me and I just hope that they don't feel, 'My God, we gave him a very substantial amount of money and freedom and this is what he gives us?'"
Here's hoping that Allen is just being modest and this series will actually turn out to be something worth watching on Amazon sometime this year. As soon as any other details become available, we'll let you know.