'The Hollars' Might Be A Sundance Cliche But It Still Made Me Cry [Sundance Review]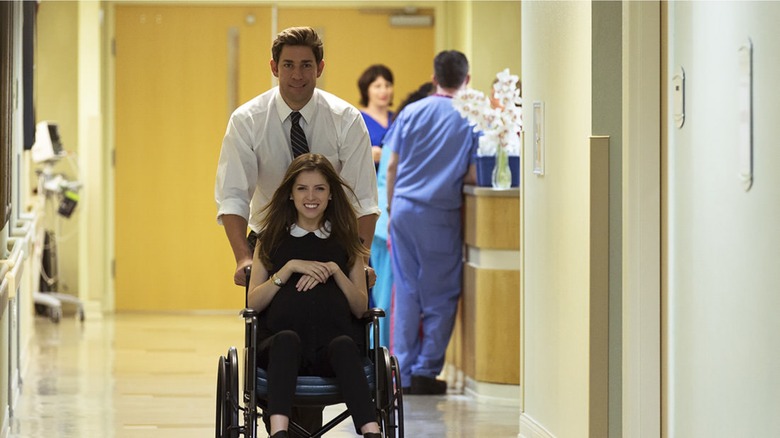 Angie Han's review of Other People began by pointing out that the film "sounds like the most stereotypical of Sundance movies" but "in practice, every element is so well executed that the film itself feels like something special." The same could be said of John Krasinski's The Hollars, which shares many of the same Sundance cliches. But The Hollars has an incredible ensemble cast that pushes this film from just another screening on the Sundance schedule to a funny and charming movie that will probably play at a theater near you.
Yes, it's another story of a man grappling with his creative dreams who must return home from New York City because of a terminally ill mother, and in the process must come to terms with the family he left behind. It probably doesn't help that The Hollars lacks the sexual diversity found in Other People, and as a result sounds even more generic on paper.
Sundance veteran James Strouse (Lonesome Jim, Grace is Gone, The Winning Season, People Places Things) has filled the screenplay subtle and clever moments that elevate it from the broad strokes of a typical Sundance dramedy. And it will make you cry. I know I did — a couple of times.
This is the second film directed by John Krasinski, whose Brief Interviews with Hideous Men played at the festival in 2009. Krasinski proves himself adept at getting good performances, be it comedic or dramatic, from his fellow co-stars. I'd be interested to see him direct a film that didn't also involve him on screen to see how his direction might evolve when he's not pulling double duty.
Anna Kendrick brings an emotional weight to her scenes, while Margo Martingale has a couple scenes that approach an award-caliber performance. I'm always happy to see Mary Elizabeth Winstead in any film, although it seems to be almost a running joke that Sundance dramedies often feature her for just one or two scenes. My only complaint about the cast is that Josh Groban feels out of place in this film, even in a role that seems like it may have been custom written for him (Groban appeared in two episode of Krasinski's television series The Office)./Film Rating: 7 out of 10