'Hunt For The Wilderpeople' Trailer: Taika Waititi's Wonderful Wilderness Comedy At Sundance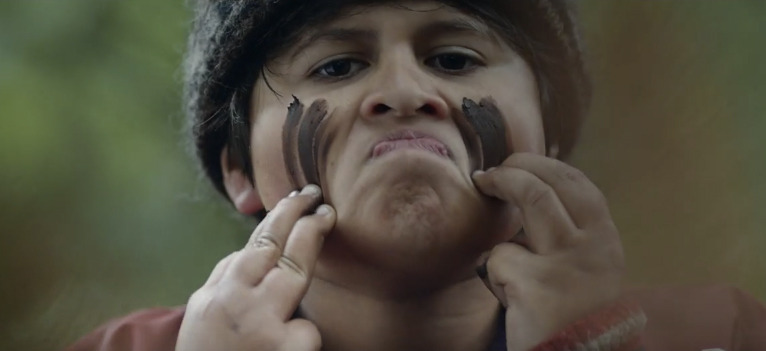 If you loved What We Do in the Shadows as much as the entire crew at /Film did, then you'll want to keep your ear to the ground to find out when director Taika Waititi's next film hits theaters. Hunt for the Wilderpeople just debuted this weekend at the Sundance Film Festival, and it's a worthy follow-up to the filmmaker's vampire comedy, and it has even more heart to go with the hiliarity this time around. Thankfully, a short Hunt for the Wilderpeople trailer has just arrived to give you a taste of the movie. Watch!
Here's the Hunt for the Wilderpeople teaser trailer from Piki Films:
Even though the film paints Ricky Baker (Julian Dennison) as a bad egg, he's just an adorable, chubby, misunderstood kid who has been shuffled around foster homes for years. After his comfortable new foster family is hit by tragedy and threatens to ruin a place that finally feels like home, he and the gruff "Uncle" Hec (Sam Neill) head out into the bush of New Zealand to hideout from the authorities., including a social care worker who's a bit off her rocker.
Based on Barry Crump's book Wild Pork and Watercress and adapted for the screen by Waititi himself, the movie is like Tropic Thunder meets Up. A breakout performance from the young, hilarious Julian Dennison leads the way and an equally entertaining turn from Sam Neill just sweetens the deal, getting him about as close to another Jurassic Park sequel as we're likely to see. There's no dinosaurs, but there are huge laughs, some wild adventure, and a lot of genuine heart, not to mention a couple of brilliant cameos. You'll want to see it immediately.
Raised on hip-hop and foster care, defiant city kid Ricky gets a fresh start in the New Zealand countryside. He quickly finds himself at home with his new foster family: the loving Aunt Bella, the cantankerous Uncle Hec, and dog Tupac. When a tragedy strikes that threatens to ship Ricky to another home, both he and Hec go on the run in the bush. As a national manhunt ensues, the newly branded outlaws must face their options: go out in a blaze of glory or overcome their differences and survive as a family.
Hunt for the Wilderpeople doesn't have a release date outside of Sundance yet, but we'll have a full review from the festival coming soon and will let you know if it gets acquired for distribution.