'The Night Manager' Trailer: Tom Hiddleston Goes From Hotel Manager To Spy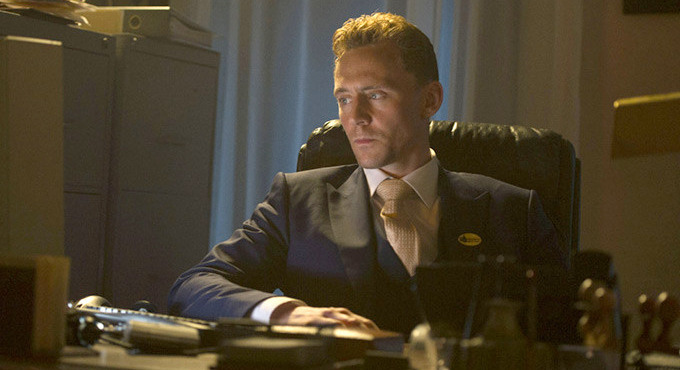 Some of the best stories being told today are happening on television. It's a new Golden Age for the flickering box, at least on cable networks, and the AMC has another promising project on the way to the United States thanks to the BBC.
The Night Manager is a miniseries adaptation of John Le Carré's novel of the same name, and Tom Hiddleston takes the lead as a former soldier working as a night manager at a hotel who is recruited by British Intelligence to complete an undercover mission to help take out an arms dealer. However, it may be even more risky than originally thought as The Night Manager trailer teases some potential double-crossing from Hugh Laurie. Watch it below!
Here's The Night Manager trailer from the BBC:
For those who aren't familiar with the novel by Le Carré, here's the official synopsis of the miniseries adaptation:
The Night Manager mini-series will bring together love, loss and revenge in a complex story of modern criminality. The eagerly anticipated series follows former British soldier Jonathan Pine (Tom Hiddleston) as he navigates the shadowy recesses of Whitehall and Washington where an unholy alliance operates between the intelligence community and the secret arms trade. To infiltrate the inner circle of lethal arms dealer Richard Onslow Roper (Hugh Laurie), Pine must himself become a criminal.
Susanne Bier (Brothers, In a Better World) directs all six episodes of the miniseries adaptation which will premiere at the Berlin International Film Festival along with a few other television shows. When you consider that some TV shows are premiering at the Sundance Film Festival (which we're covering right now), it's clear that we should really be paying attention to as many good shows as we can. Bier had this to say when the project was announced back in 2015:
David Farr's elegant script perfectly orchestrates the central cat-and-mouse game between these two irresistibly flawed characters. That Hugh Laurie and Tom Hiddleston will be playing Roper and Pine, respectively, is so thrilling to me. Their shared soulfulness, precision and sharp humor will seduce us all, both through Roper's charming yet insidious manipulations and Pine's unsettlingly enigmatic struggle to do the right thing.
Indeed, it's hard to deny that having Hiddleston and Laurie together sharing the screen is quite appealing, and it's certainly the driving force of my interest in the miniseries. The rest of the cast in The Night Manager includes Olivia Colman, Elizabeth Debicki and Tom Hollander.
No air date has been set for the miniseries, but AMC will be showing it here in the United States, and that should happen sometime later this year. Stay tuned for anymore updates as they become available.