Sequel Bits: 'Transformers 5,' 'London Has Fallen,' 'The Legend Of Conan,' ' XXX 3: The Return Of Xander Cage'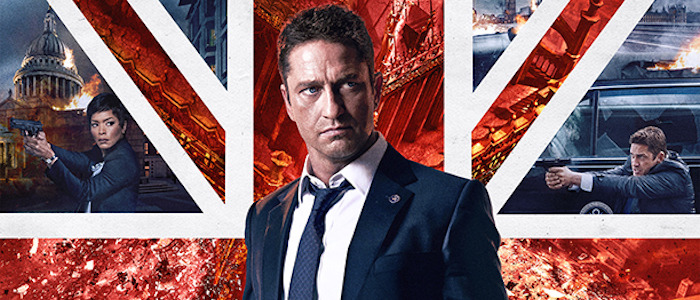 Welcome back to Sequel Bits, the irregular feature covering all of the sequel news you could possibly desire. In today's edition:
London Has Fallen unveils a new poster.
XXX 3: The Return of Xander Cage casts Jet Li and Tony Jaa.
No, Michael Bay will not talk about Transformers 5.
The Legend of Conan and Triplets are still very much alive.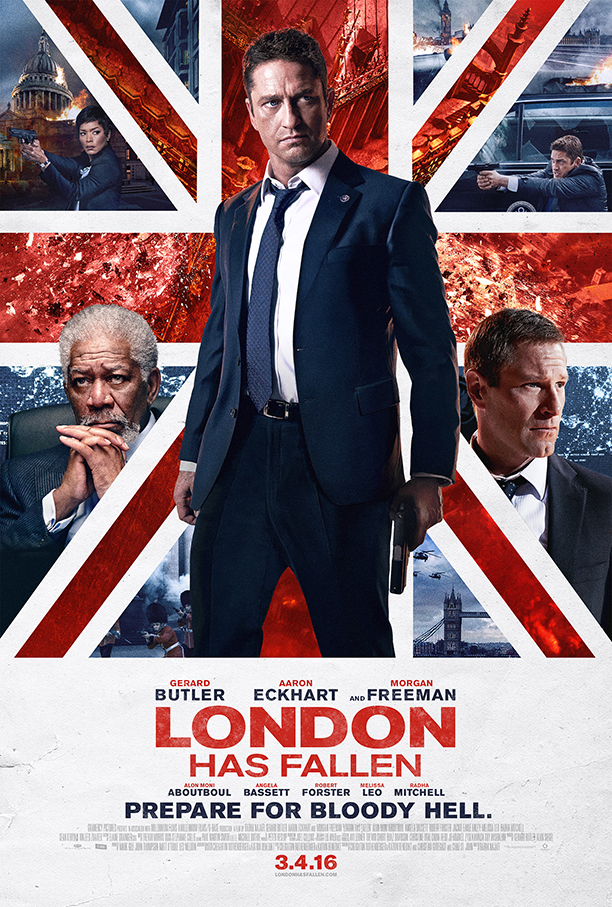 How many head-stabbings does it take to save the President of the United States when terrorists attack London? Since Gerard Butler is back for London Has Fallen, the sequel to Olympus Has Fallen, the answer is surely "a lot." Butler's Secret Service agent and head-stabber extraordinaire stands front and center in the sequel's new poster, which contains its fair of carnage and mass destruction behind the colors of the Union Jack. Also, the tagline is "Prepare For Bloody Hell," which is a very special kind of ludicrous that transcends great and terrible and enters its own unique realm.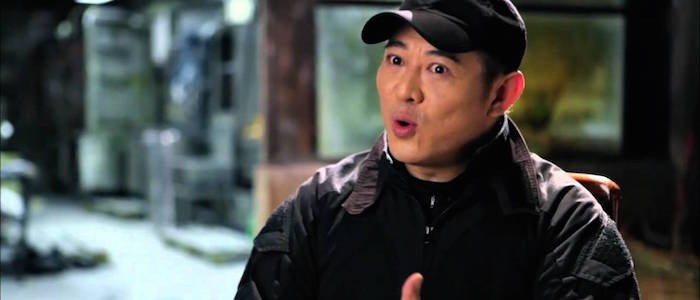 Here is further proof that XXX 3: The Return of Xander Cage is an actual movie that actual humans are making and not a figment of Vin Diesel's imagination: The Hollywood Reporter has confirmed that Jet Li is set to play a villain in the project. Details are scarce (they can't confirm whether or not he's the the villain or a villain), but it looks like Li will play the leader of a team that faces off against Diesel's Xander Cage. I don't have a strong opinion on Li appearing in this movie – anything is step up after the Expendables movies – but the mere existence of another XXX movie starring Vin Diesel more than a decade after he was replaced by Ice Cube for part two is proof that dreams do come true. Not your dreams, silly. Just Vin Diesel's.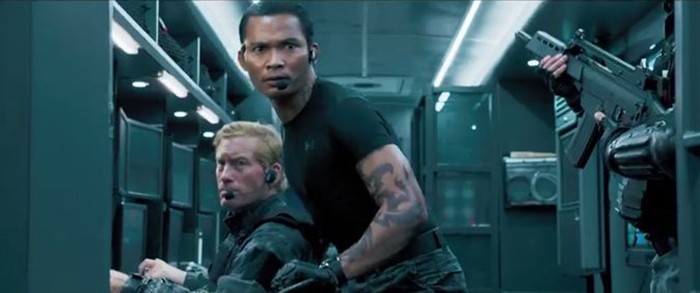 Speaking of martial artists joining XXX 3, Ong-Bak star Tony Jaa has also joined the film, but his character is completely under wraps. This will be the second time Jaa has appeared in an action sequel starring Vin Diesel, following his small role as a henchman in Furious 7. Revolution Studios CEO Vince Totino had this to say about his casting:
"Tony Jaa joining the cast of xXx 3: The Return of Xander Cage further demonstrates the level of extreme athleticism and action that we are going to deliver to audiences. The fans have been asking for it and our goal is to deliver it."
It's cool that Jaa is getting Hollywood work and Totino's heart is in the right place with that statement, but we've got to call a time-out here. The XXX series doesn't have fans. C'mon.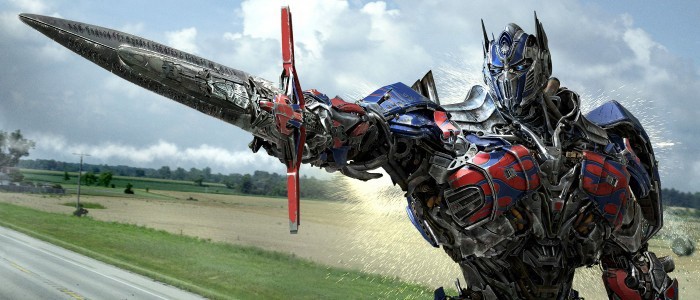 Collider sat down with director Michael Bay to discuss his latest movie, 13 Hours, and they broached the subject of Transformers 5. The director was cagey with details, but had some nice things to say about what the franchise's writer room was cooking up behind-the-scenes and once again claimed that this will be his final movie in the series:
"They did a really good job of going back in time and connecting things and how they relate. Different spin-offs. We have a very talented group of writers and they came up with a lot of very clever ideas. Steven [Spielberg] and I are going to break out some smaller ones to do. I guess this will be my last one."
And then he got brutally honest and let some of his disdain show:
"That's all they want to do. Franchises. I had to beg to make this movie [13 Hours]."
And then he flat-out refused to even tease any plot details:
"I can't tease shit. I'm going to be like J.J. Abrams."
Well, there you go. You can watch the whole interview in the YouTube embed below.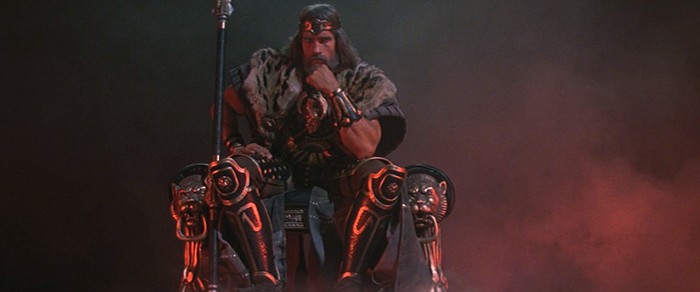 Since someone has to do the Lord's work, The Arnold Fans managed to get Arnold Schwarzenegger to talk about The Legend of Conan, which would see him return to the role of the iconic warrior one more time. He claims that the project is just on the cusp of actually happening and credits an intense fitness regime for keeping him in shape for the role:
"Yes, as a matter of fact, it (The Legend of Conan) has been written and we are now looking for directors so this is a serious drive (now for Conan). One of the advantages for when you train every day," begins Arnold, "when you bicycle everyday, when you work out every day is that age is not registering in the body the same with everyone else. Because when you stay in shape, you do turn back the clock. So I feel great and the last few movies that I've done, I've done many of my own stunts. I did all the physical stuff and it didn't wipe me out and I have plenty of energy and feel really terrific. So I am absolutely convinced that I can do the Conan movie and do the horseback riding, the sword fights and all the fighting."
This is not the first time The Legend of Conan has almost gone before cameras (remember when it was King Conan?), so don't too excited just yet. Okay, you get get a little excited. That's allowed.
The Arnold Fans also got an update on Triplets, the sequel to Twins that would see Schwarzenegger re-team with his unlikely brother (played by a returning Danny DeVito) to track down their long-lost third sibling (played by Eddie Murphy, supposedly). Screenwriter Josh Gad had this to say:
"The script is actually done. Everybody agrees that it's great. We wound up doing 2 drafts. Everybody read the script and loved it, so I hope it sees the light of day at some point. It's there and in great shape [...] Their lives have changed. The two of them find themselves at a major crossroads where they've sort of grown apart over the years and what winds up bringing them together is a 3rd brother they never knew they had who could potentially be played by Eddie Murphy."
But once again, don't get your hopes up just yet. Triplets is another one of those projects that's been on the verge of materializing for ages. Believe that it will actually exist when cameras are rolling.