'Deadpool' Creator Rob Liefeld Praises Movie As Merc With A Mouth Celebrates Australia Day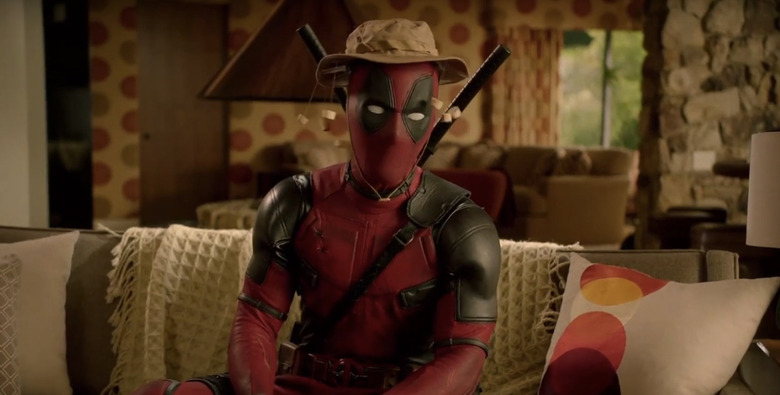 It's hard to believe, but we're just a little under three weeks away from finally see the Deadpool movie that fans were hoping to get for years. Ryan Reynolds is playing the version of the Merc with the Mouth that he should have been in X-Men Origins: Wolverine, and fans who attended a couple of advanced screenings a few days ago had a lot of good things to say. Now the comic character's creator, Rob Liefeld, has chimed in with his two cents on chimichanga champ, and he couldn't be happier.
Plus, there's also a Deadpool promotional video that has Ryan Reynolds helping to celebrate Australia Day. Though he does seem to take issue with Australia giving us Wolverine, or rather Hugh Jackman.
First up, Rob Liefeld was at the Deadpool screening in LA, and this is what he told fans afterwards (via CBM):
"This is my second time seeing it and it was even better than the first time. That sounds like something Deadpool would say, but, here's the deal: twenty-five years worth of Deadpool. This movie comes out twenty-five years to the day we published him at Marvel and you couldn't get a better gift if you're a Deadpool fan and I have seen twenty-five years of stories come and go – and Rhett [Reese] and Paul [Wernick] will tell you – back in 2009 I freaked out when I read the screenplay because Deadpool has never ever been better than he was in that screenplay and when I saw this movie six weeks ago I was like, 'How much of this script will carry?' and what you just saw is the best version of Deadpool I have ever experienced in my life."
It can be hard for a writer to put their creation in the hands of another storyteller, and when it comes to comic book characters, you don't always get the best translation from page to screen. So it's nice to hear from Liefeld's quick Deadpool review that this is the "best version" of Deadpool he's experienced in his long history with the character. That praise might even be too high, but we won't know for sure until we see the movie ourselves next month.
In the meantime, Deadpool is helping to ring in Australia Day for our friends down under:
What's Australia Day? It's basically Australia's version of Independence Day, celebrating the 1788 arrival of the First Fleet of British Ships at Port Jackson, New South Wales, and the raising of the Flag of Great Britain at that site by Governor Arthur Phillip (thanks, Wikipedia). That's coming on January 26, and Deadpool just wanted to help them in the festivities while poking fun at them at the same time.
Otherwise, Deadpool hits theaters in the US on February 12.