'Underworld' TV Show Still Happening; Len Wiseman Developing A Ghost Action Movie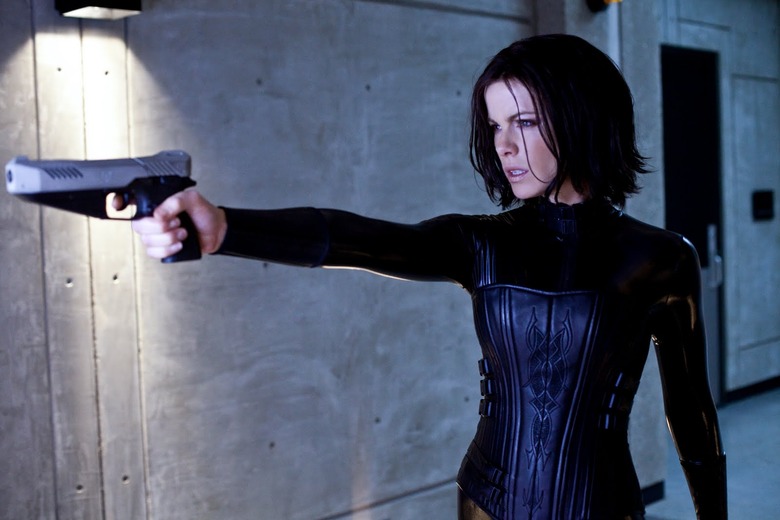 Director Len Wiseman is currently working on the Die Hard sequel/prequel, Die Hard Year One, which will cut back and forth between modern day and 1978. Wiseman is working on a few other projects, though, including the Underworld TV show and an action movie that involves ghosts.
Learn more about the projects after the jump.
Underworld 5 is currently filming. The sequel stars Kate Beckinsale and Theo James, and Wiseman, who launched the franchise back in 2003, is on board as a producer. After 13 years, the director is still involved in the series and is even working on future plans to expand the franchise. Last year, he mentioned the possibility of spin-off films and an Underworld TV show:
There's some characters that we really like that [will be in] more of a spinoff of some of the characters, like we did with Rise of the Lycans. And then another film is also being developed in the works with Kate possibly as well. And then there's a television series as well. So it's all kind of expanding that universe in many ways.
Speaking with Collider, Wiseman says the show is still in the works:
Yes, there's been a lot of conversations and even development on what that series would be. It's really appropriate for television, in terms of how those characters can really tie in, but also become something new. It's really an attractive space. I don't want to put a date on it because then that's going to be printed and it might not happen in that timeframe, but it is a thought.
The last sequel, Underworld: Awakening, made over $160M worldwide at the box-office. These films aren't too costly and perform well overseas, so obviously Wiseman and Screen Gems want to keep this series going.
The director of the Total Recall remake and Live Free or Die Hard also revealed that he's developing another action movie for himself to helm. Apparently, he's been working on the project a long time, and after gaining some clout, he's returned to it:
It's a script that I wrote the first draft for about nine years ago, after Underworld, but I hadn't directed anything yet and it was a big, high-concept project, so I ended up selling it to Disney instead. It sat there for a while, and it changed and evolved. And then, recently, I was able to get it back and dive back into it and get it going with Skydance. That's something that I've been wanting to do forever. It sounds like a crazy and silly pitch, so picture it not silly, but the idea is taking the ghost motifs within an action arena. That has never been done before. We've seen ghost movies from comedy to drama to horror, and in all aspects, but we've never seen the ghost genre and how that would work within a Jason Bourne situation, in an action film. It's really tough, but if we nail it, it's incredibly cool and exciting.
The film is called Black Chapter, and Zak Penn (Ready Player One, Incident at Loch Ness) is currently writing a draft. I can't think of another film that has a Jason Bourne-type facing off against ghosts and it's the kind of idea that could easily go either way. We probably won't see that project happen anytime soon, since Wiseman will presumably shoot the next Die Hard film first.