'The Mummy' Release Date Pushed Back; Tom Cruise Officially Signed On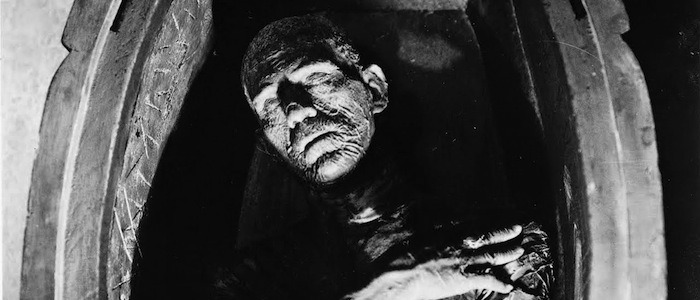 Months ago it was reported Tom Cruise was in negotiations to headline Universal's third recent attempt to revive their classic monsters. Now, it's been confirmed Cruise will indeed star in director Alex Kurtzman's (People Like Us) remake of The Mummy. Having an actor of Cruise's caliber involved probably played a hand in the studio's decision to open the tentpole film in the summer.
Learn more about the project and The Mummy release date after the jump.
Variety confirms that Cruise will star in the film. Originally scheduled to open next March, The Mummy will instead hit theaters on June 9th, 2017. Cruise will not produce the film, but it's said he'll be a major player in the development process. Other monsters are expected to make cameos, before, if all goes according to plan, they appear in an "Avengers-style" picture together.
Since Universal wants to make huge tentpole films out of their classic characters, it was reported at one point The Mummy and other projects would only be "action-adventure movies," with little horror. Thankfully, Kurtzman quickly responded:
Yeah, I think it's a fair response and it's actually not — I think there was some lost in translation quality to the way it was received, because I promise you there will be horror in these movies. It is our life goal to make a horror movie. The tricky part is actually how you combine horror with either adventure or suspense or action and be true to all the genres together. In some way, Mummy, dating all the way back to the Karloff movie, was the first to do that. It was the first to combine horror with — I wouldn't say action, but certainly a lot of suspense. So it's more about how you blend the different elements and stay true to each one, but there will definitely be horror in the monster movies... We will hopefully serve it up good and plenty.
It's a tough balance Kurtzman speaks of. We recently saw Victor Frankenstein struggle with telling a character-driven story geared more towards modern audiences. Based on Kurtzman's directorial work, it's hard to say if he's up to the challenge. His sole feature is the rather pleasant drama, People Like Us, which is a far cry from a tentpole monster movie. Yet, Tom Cruise apparently has faith in him behind the camera and he has an excellent track record for collaborating with talented filmmakers. So he must trust Kurtzman's vision for the project.
Cruise will star opposite Sofia Boutella (Kingsman: The Secret Service), who will play the titular monster. The Mummy opens in theaters June 9th, 2017.