First 'Wonder Woman' Footage: Gal Gadot Isn't Messing Around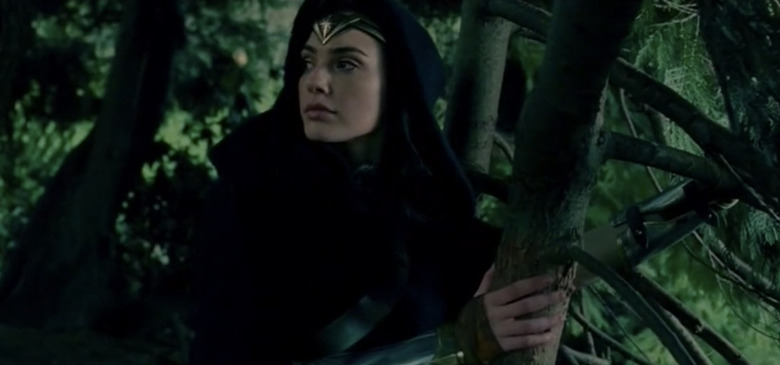 During last night's TV special DC Films Presents: Dawn of the Justice League on The CW, in addition to the new trailer for Suicide Squad, the first footage from Wonder Woman was unveiled. We didn't know if there would simply be behind the scenes footage or actual shots from the film, and thankfully it ended up being the latter.
Gal Gadot can be seen in the first Wonder Woman footage kicking some serious ass with some slow motion shots that would make Zack Snyder proud. Plus we get to see her riding around on a horse and putting on her disguise as Diana Prince back in World War I.
Here's the Wonder Woman footage from last night's special on The CW (via The TSG Network):
Geoff Johns calls Wonder Woman the best fighter in the DC Universe, which isn't really an exaggeration since she's been training as a warrior her whole life in the Amazon. She certainly has some skills with that shield. And before you say that we've already seen that kind of action with Captain America, let's not forget that Wonder Woman has a sword to go with it.
It's hard to gauge the quality of the movie based on 30 seconds of footage with no dialogue, but at the very least it looks cool and stylish. It would be nice to hear Gal Gadot actually speak as Wonder Woman or Diana Prince, but we may have to wait for Batman v Superman: Dawn of Justice before that happens, even though she doesn't have a line in her scene-stealing moment from the most recent trailer either.
Gal Gadot definitely takes up the bulk of the footage from Wonder Woman, as she should, but you can catch some glimpses of Chris Pine in there as well as Steve Trevor, along with the World War I set pieces. Otherwise, the rest of the cast includes Danny Huston, Robin Wright, David Thewlis, Ewen Bremner, Said Taghmaoui, Elena Anaya, Connie Nielsen and Lucy Davis.
Patty Jenkins (Monster) is directing Wonder Woman with a script from Jason Fuchs (Pan) and William M. Marston (Batman: The Brave and the Bold, Justice League: The New Frontier). The film is being produced by Charles Roven, Zack Snyder and Deborah Snyder, with Richard Suckle, Stephen Jones, Wesley Coller, Geoff Johns and Rebecca Roven serving as executive producers.Wonder Woman hits theaters on June 23, 2017.