You Can Buy Luke Skywalker's Blaster From 'The Empire Strikes Back' For A Small Fortune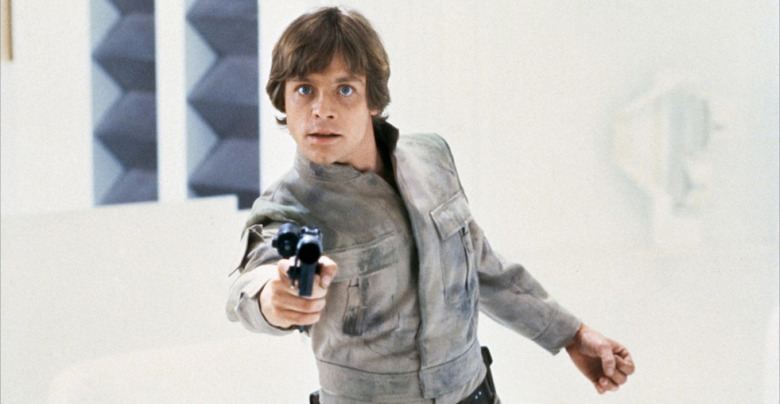 Props from popular movies are pretty hard to come by. And when it comes to props from the original Star Wars trilogy, they're nearly impossible to get ahold of without selling a kidney, a child, or a child's kidney. Therefore, whenever one ends up for sale, it might be worth it to take out a small loan.
This time it's Luke Skywalker's DL-44 blaster from The Empire Strikes Back that will be on the block at Nate D. Sanders auction house, and this is a genuine screen-used prop straight from the set. So how much could this end up costing you? Find out after the jump!
Here a close-up image of the blaster from the auction listing (via Polygon):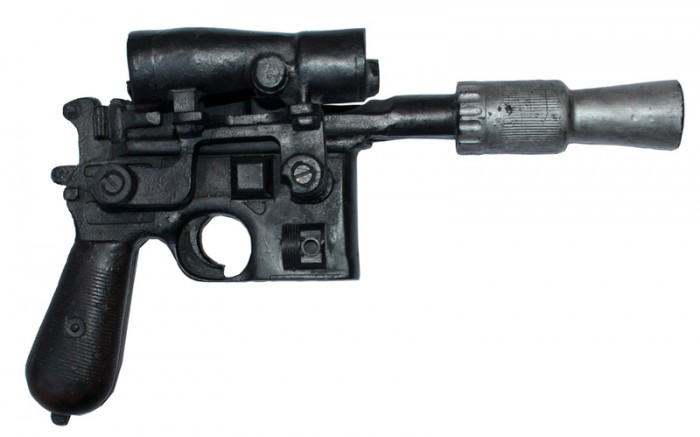 If you're going to attempt to pick up the Luke Skywalker blaster, the opening bid is $200,000. That's not entirely unreasonable when you consider just how popular The Empire Strikes Back is, even if it's not a real blaster. Instead, this version of the blaster, which shares some similarities with Han Solo's blaster, was used in the movie during non-firing scenes. It's made of gray, silver, and brown colored fiberglass, and it's one of the rarest items from Star Wars history.
Besides being a screen-used prop, which shows some wear and tear from use on the set, this once belonged to Mark Hamill after it was gifted to him on an episode of the BBC children's show Jim'll Fix It. That's a nice little bit of trivia, but maybe not enough to spend $200,000. It makes me wonder how much Luke Skywalker's original lightsaber from The Empire Strikes Back would fetch at auction. Kylo Ren would spend any amount of credits to get his hands on it.