'Labyrinth' Honest Trailer: David Bowie Steals Pretty Much Every Scene He's In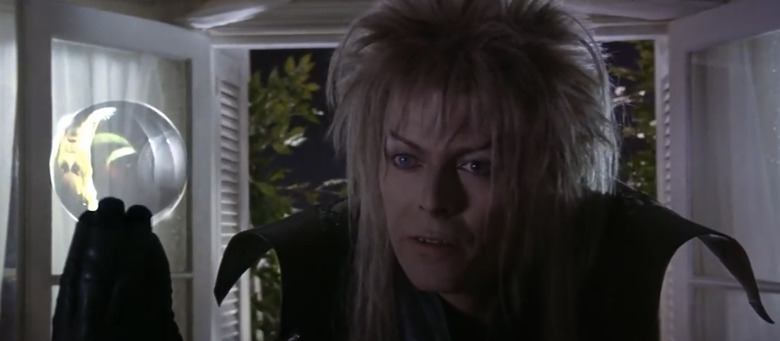 We were all crushed by the death of David Bowie. Not only was the man a rock god, but he also had a strong influence in the genres of sci-fi and fantasy. And in honor of the late Starman, the folks at Honest Trailers have decided to take on Labyrinth. But before you go thinking that a video series traditionally used to mock movies is a pretty crappy way to honor a recently passed icon, just watch the Labyrinth Honest Trailer and see how it's all about praising the fact that David Bowie singlehandedly makes this movie an '80s gem.
Here's the Labyrinth Honest Trailer from Screen Junkies:
Yes, just as the Honest Trailer says, this movie is as weird as you would expect a movie to be from George Lucas, Jim Henson and Terry Gilliam. But it's a testament to the power of Bowie that audiences have loved this film for years, and as the trailer says, don't seem to care that he's playing a "kidnapper with the hots for a 16 year old." Speaking of which, for those who don't remember, that teenage in 1986 was Jennifer Connelly.
Anyway, even aside from Bowie's inspired performance as Jareth the Goblin King, this '80s movie is certainly a nostalgic favorite. But it's also one of those movies that just isn't quite as good if you didn't grow up with it as a child. At the very least, the movie gave us a wonderful musical number with Bowie and his package, because if there's one thing kids loved in 1986, it was a dude in make-up with tight pants on.