Honest Posters: What If The Movie Posters For 2016 Oscar Nominees Told The Truth?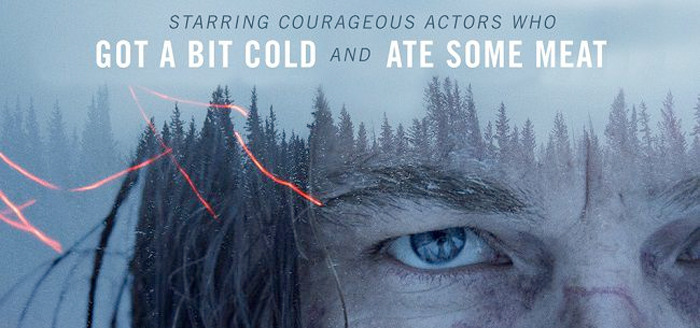 We feature plenty of Honest Trailers around here, and now that the 2016 Oscar nominations have been announced, we want to call your attention to some of the Honest Posters created to poke fun at some of those in the running for Academy Awards next month. What would the movie posters for films like The Revenant, Brooklyn, Straight Outta Compton, The Martian Ex Machina, Steve Jobs and more look like if their posters were more blunt, accurate descriptions of the movies? Look!
Here's the 2016 Honest Movie Posters for Oscar nominated films:
Thanks to College Humor, The Shiznit and The Poke for getting some of these Honest Posters together. Keep in mind that this is all in good fun, and these posters aren't really meant to be genuine knocks against the quality of the movies. Okay, that might be true for most of the movies with the exception of Spectre, though it's proven to be one of the more divisive James Bond movies among both fans and general audiences.
My personal favorite is either The Big Short poster with all the apt descriptions of each actor's character or Brooklyn, just because it's so provocative. In almost all the posters, it's the little touches of the changed taglines that make me chuckle, especially for the two movies that feature Alicia Vikander.
Also, there's something to be said that in all the variations on the poster for The Revenant, each one of them focused on Leonardo DiCaprio winning the Oscar. This really does seem to be his year, and if he doesn't get it, he's going to have to go to space or something to get one.