[UPDATED]: This Is Definitely The Pizza Planet Truck Easter Egg Hidden In 'The Good Dinosaur'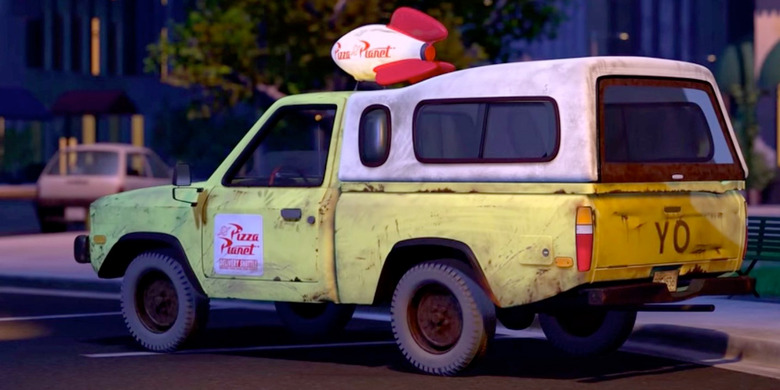 UPDATE: An observant reader actually found the Pizza Planet truck exactly in the same place it was found before, but it's actually much bigger and cooler than we thought. Our original story follows with an update at the end with the new image.
Just yesterday we highlighted a still from The Good Dinosaur featuring a famous Pixar Animation Easter egg that you may never have noticed or even thought was possible to easily include in the movie that takes place during prehistoric times. It was the inclusion of A113, the room that many Pixar filmmakers worked in while at Cal Arts. And now one more seemingly impossible Easter egg may have been unveiled thanks to a keen-eyed viewer: the Pizza Planet truck.
Here's the scene where YouTuber Anoj Crazie claims to have found the Pizza Planet truck in The Good Dinosaur: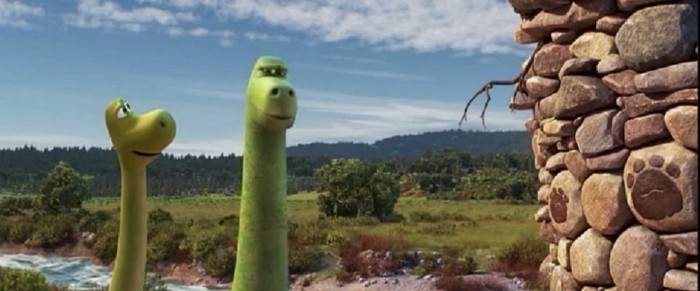 Do you see it anywhere? It's not easily spotted since it doesn't look like it normally does. We're revealing it in
5
4
3
2
1...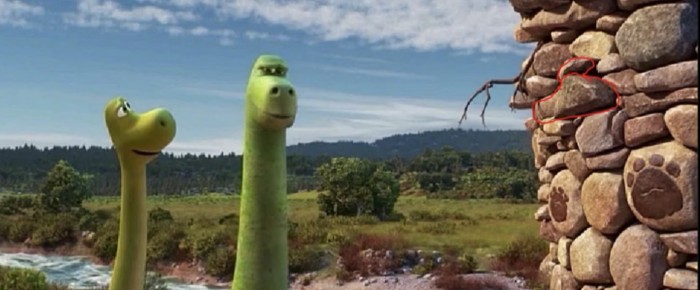 Personally, I'm not entirely convinced that the rock is meant to be the Pizza Planet truck. While the shape does look like a pick-up truck with the Pizza Planet rocket on top of it, there's a problem with that shape. It doesn't look like it has the cab on the back of the truck bed like the signature yellow Toyota.
However, after seeing how A113 was fit into the movie, I want to comb through The Good Dinosaur, I'm willing to bet that if that's not the Pizza Planet truck hidden in the movie, it has to be waiting to be discovered somewhere else. After all, the video where this image came from also points out a rock that looks quite a bit like a petrified Dory from Finding Nemo and this year's sequel Finding Dory. Maybe Pixar will confirm this Easter egg sometime down the road.
UPDATE: /Film reader Paul Trap has swept in to point out that the Pizza Planet truck does indeed seem to be hidden in the rocks, but not where it's pointed out above. Instead, check out this photo with the key parts circled: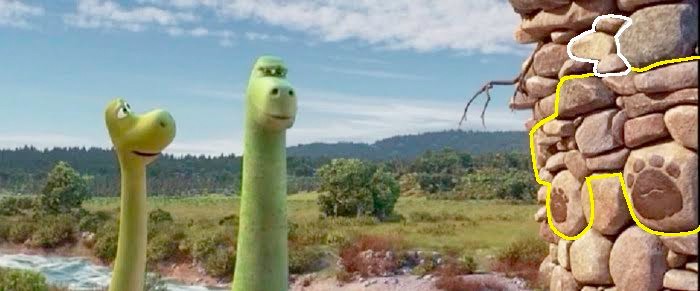 Yep, that's definitely the Pizza Planet truck in rock form. Thanks, Paul!