'Assassin's Creed' Wraps Shooting; Will This Be The Year For Good Video Game Movies?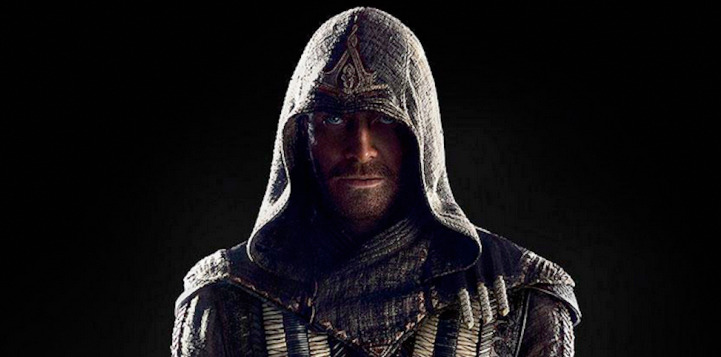 I've never played a minute of the Assassin's Creed games in my life, but that isn't stopping me from looking forward to this year's big screen adaptation of the popular video game. Directed by Justin Kurzel (Macbeth), this Ubisoft property has a real shot at breaking the deadly video game movie curse.
After months of shooting, Assassin's Creed wraps principal photography. Learn more about the project after the jump.
Assassin's Creed stars Michael Fassbender, Marion Cotillard, Brendan Gleeson, Jeremy Irons, and Michael Kenneth Williams. If this wasn't based on a video game property, what exactly would we be skeptical about? This is a film that's part sci-fi, part adventure film, and part period piece, and starring a high-caliber cast and directed by the guy responsible for Snowtown Murders and the recent (and very excellent) adaptation of Macbeth. Then again, to play devil's advocate, it's also a movie that costs over $100 million, so how much creative freedom does Kurzel have on the project? Hopefully, a good deal of freedom.Assassin's Creed head of content, Azaïzia Aymar, just tweeted this photo, celebrating the end of principal photography:
It is my honor to announce that #assassinscreedmovie last shot was taken minutes ago! Congratulations guys!!! pic.twitter.com/UxsiUDIQQm

— Aymar Azaïzia (@AymarMtl) January 15, 2016
I wouldn't be surprised if we see the film sooner than December. 20th Century Fox is likely going to push back the release date for Gambit, opening up a weekend in October. Assassin's Creed is far more likely to be ready by then than Gambit. This just purely speculation, though, and my hope for the film.
Kurzel is an immensely talented director. If you've seen Macbeth and Snowtown Murders, you know he's a director with a real vision, and based on the photos we've seen for Assassin's Creed, it looks like he's bringing his grit and style to the project. We haven't seen filmmakers quite in the same league as Kurzel and Duncan Jones (Moon) tackle these sorts of properties, so perhaps this will finally be the year where the tides change for video game adaptations. Thus far, the World of Warcraft trailer has been divisive, but I trust Jones to deliver, and the same goes for Kurzel.
Here's the film's official synopsis:
Through a revolutionary technology that unlocks his genetic memories, Callum Lynch (Michael Fassbender) experiences the adventures of his ancestor, Aguilar, in 15th Century Spain. Callum discovers he is descended from a mysterious secret society, the Assassins, and amasses incredible knowledge and skills to take on the oppressive and powerful Templar organization in the present day.
Assassin's Creed opens in theaters December 21st.