Star Wars Bits: 'Episode 8' Rewrites, 'Rogue One' Aliens, The Return Of Darth Vader And Obi-Wan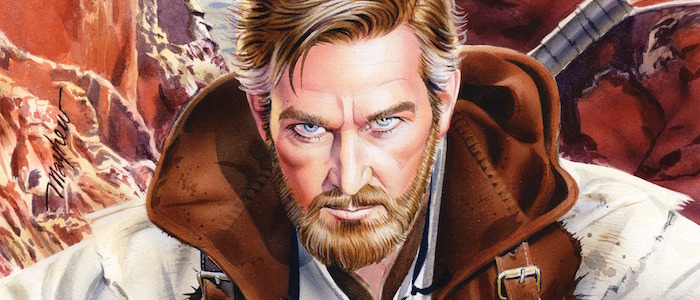 Welcome back to Star Wars Bits, you source of news for everything Star Wars. Except for Star Wars: The Force Awakens. That thing has its own column. In today's edition:
Star Wars: Episode 8 may see a production delay to accommodate some rewrites.
Rian Johnson speaks very highly of VFX wizard Chris Corbould.
Episode 8 has one very strange fake production title.
Donnie Yen opens up (but just a little) about his character in Rogue One: A Star Wars Story.
More rumors about Darth Vader's return in Rogue One emerge.
Creature designer Neal Scanlan talks about his complex work on Rogue One.
The return of Obi-Wan Kenobi... in Mavel's Star Wars comics.
The greatest lightsaber replica you will ever see.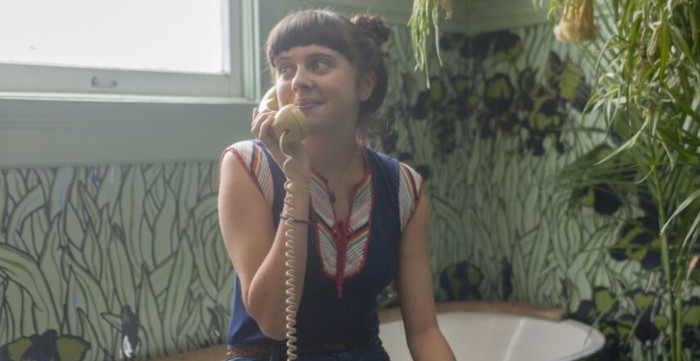 There have been a ton of casting reports swirling around Star Wars: Episode 8, with many actresses in contention for several new female roles. Now, we may know why no one has made a decision yet – these new characters are in flux. According to the Meet the Movie Press podcast, writer/director Rian Johnson is currently rewriting his screenplay to focus more on the characters from Star Wars: The Force Awakens instead of introducing new protagonists:
Last week we mentioned Bel Powely and Gina Rodriguez. Now I heard Gina didn't get it. Now I am told Episode VIII has been pushed about a month. Rian Johnson is going to do another rewrite, and I heard an Asian actress got the role Bel and Gina were up for. But I don't know if the Bel Powely thing will work out. I said before there were two young female roles, now I actually heard that the rewrite will make these roles smaller. They want to get to know better the characters they already have. So the new rewrite is shrinking the new roles in order to spend more time with Rey, Poe and so on.
This make sense. Johnson wrote his screenplay before The Force Awakens hit theaters and before audiences fell in love with Daisy Ridley, Oscar Isaac, and John Boyega. Although these new characters will surely be great, it's only natural for Lucasfilm to want the sequel to focus on people we already know and love. And if the news that one of new characters will be played by an Asian actress is accurate, then Kathleen Kennedy should be congratulated once again for actually sticking to her plan to bring diversity to these movies.
The other big piece of news there is that filming has been pushed back a month to accommodate these changes, but nothing has been officially announced. As the proper press releases arrive in the coming weeks, a great deal of this will be confirmed or debunked. Sit tight.
Meanwhile, Johnson himself isn't even trying to hide his enthusiasm about working with practical effects master Chris Corbould, who was just nominated for an Oscar for his work on The Force Awakens. "Magical genius," indeed.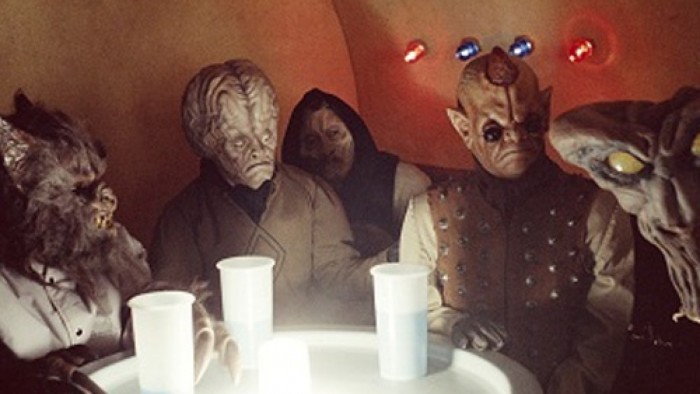 And yes, this is your big chance to be in Episode 8! Provided that you can report to Pinewood Studios in London and are eligible to work in England and actually manage to be cast as a background extra in the film and whatnot. However, the most interesting aspect of this extras casting call is the supposed fake title that Episode 8 will be filming under: "Space Bear." Sometimes, these faux titles simply exist to throw people off the scene of a production and mean nothing. Sometimes, they're inside jokes or cheeky references, like how Rogue One was titled "Los Alamos" during production, drawing a direct comparison between the Death Star and real world nuclear weapons programs. So, ladies and gentlemen, start prepping your Space Bear theories right now!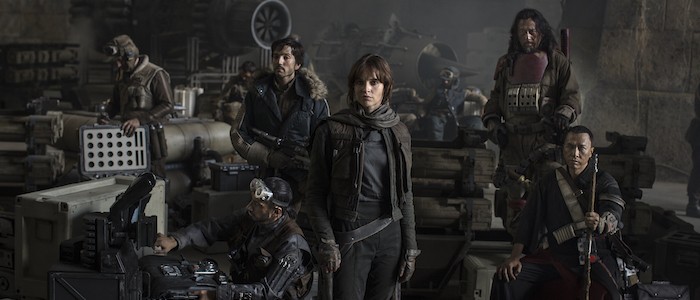 Let's shift gears away from Episode 8 and toward Rogue One. More specifically, let's focus in on Donnie Yen, whose character is still very much a mystery. The truly badass Chinese actor and martial artist spoke with USA Today, but wouldn't reveal too many details. From their article:
Yen is already ensconced in the Star Wars cone of secrecy. All he'll spill is that his character "is definitely an important guy," he had fun doing it and "I will get some action."
The only thing we can glean is that his character is blind (note his eyes in the cast picture above), which leads us to believe that Donnie Yen is playing a blind martial artist fighting on the side of the Rebels against the Galactic Empire. Now that's pretty damn cool and it would perfectly align with characters Yen has played in the past.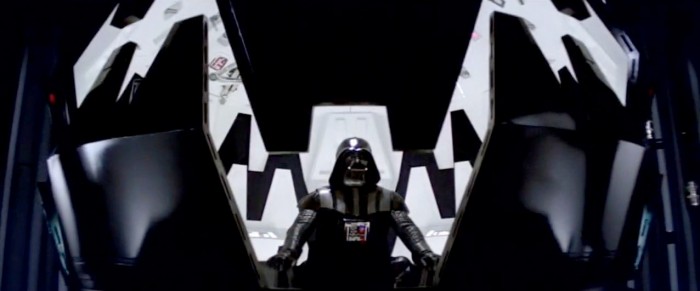 While we're on the subject of Rogue One, Making Star Wars has a new scoop about the film and it's a doozy. Considering their solid track record with The Force Awakens rumors, we're inclined to believe this one. As previously reported, Darth Vader will play some kind of role in Rogue One, possibly as an arch-villain overseeing the film's new bad guys. Making Star Wars claims that the Vader costume as seen in the original 1977 Star Wars has been recreated in exacting detail. More importantly:
The coolest part is we've learned that James Earl Jones, the voice, the heart and soul of Darth Vader will return to speak Darth Vader's lines in Rogue One: A Star Wars Story. The Darth Vader we all know from the original Star Wars film is effectively back in look, voice, and spirit. There is still no word on if he has already recorded his lines or will in the post-production phase.
It's unlikely that David Prowse will wear the suit once again, but we're sure Lucasfilm could easily find an imposing figure wearing to wear that iconic outfit. Does this mean we'll be seeing more of Darth Vader in future spin-off movies? After all, it's hard to imagine everyone staying away from such a popular and iconic character when the entire saga's timeline is up for grabs.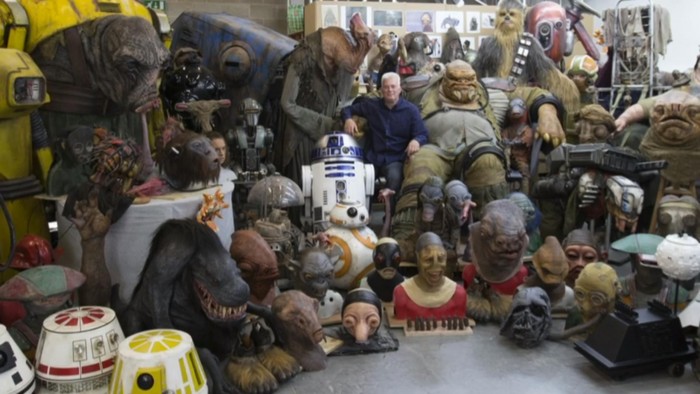 Meanwhile, Rogue One creature designer Neal Scanlan spoke to MTV about creating aliens for the new movie, which found him working in very different territory. Although he just received an Oscar nomination for his work on The Force Awakens, director Gareth Edwards wanted a different flavor of creature than J.J. Abrams:
In the world of 'Force Awakens,' there was a real mixture of all different kinds, very much like the original Cantina sequence. Working with Gareth now on 'Rogue One,' he sees these aliens as being much more part of the human [world]. They co-habitate, they work together and so it's pushed us very much to create characters that are more realistic.
Unlike most of the 110 creatures that were built for The Force Awakens and only appeared onscreen for a few seconds, Scanlan says that the aliens of Rogue One frequently play a vital role in the plot and required a new level of detail and realism:
They move more realistically, they're able to emote more than maybe the characters that we did for 'The Force Awakens.' So they're a closer part of the storytelling. They're less of the world, and they're more of this group who have a mission, and play a part in that.
Look, someone saying "this movie will feature detailed practical aliens that play a major role in the plot" is akin to the President saying "Christmas now comes twice a year!" before giving everyone free buckets of candy. These are all great things to hear.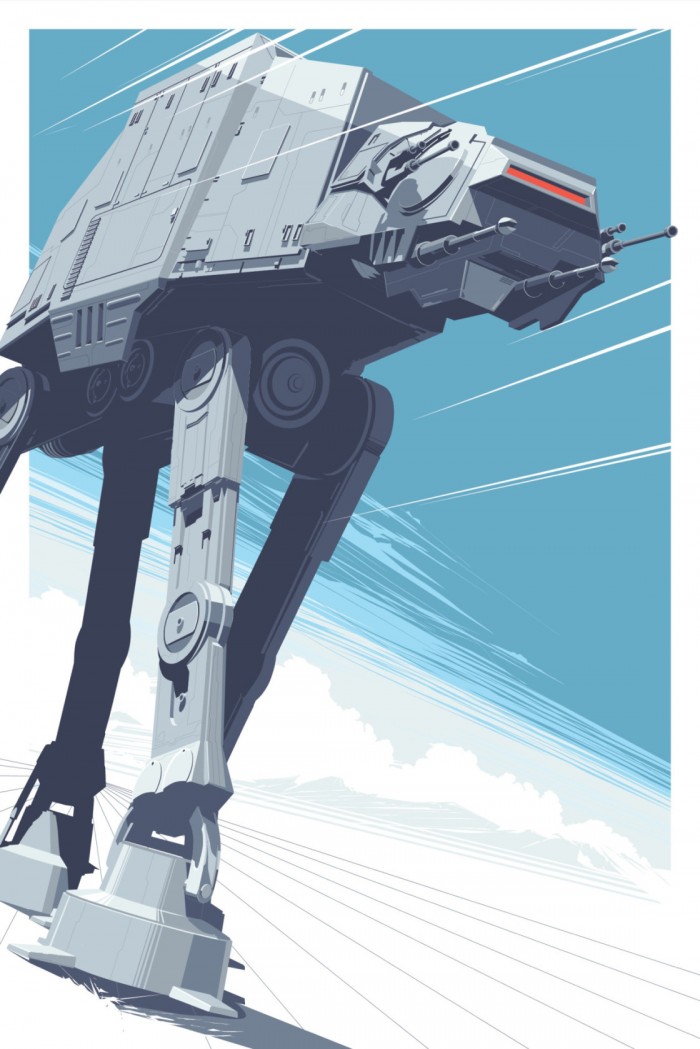 The Hero Complex Gallery has revealed a new print from artist Craig Drake, depicting an Imperial AT-AT Walker doing what it does best: marching, slowly, toward some Rebel scum. But seriously: this is one snazzy piece of art.
Today's my last day in the office as part of the https://t.co/fvNF0UF2uW team before moving into a new role here at Lucasfilm. Bittersweet.

— Matt Martin (@missingwords) January 13, 2016
Hey, Matt Martin: why are you going out there and stealing our dream job? We kid, of course, but Mr. Martin has joined the Lucasfilm Story Group, which means he'll be one of the select few people pulling the strings on the entire Star Wars universe, from the movies to video games to television shows to comic books. Martin's previous position was Manager of Digital Content and Community Relations at Lucasfilm, so it certainly sounds like he the necessary experience for this gig. Good luck, sir. May the Force be with you and so on.
Speaking of the Star Wars Story Group, member Pablo Hidalgo took to Twitter to inform everyone that the leaked titles and episode synopses for the new season of Star Wars Rebels couldn't be more incorrect... or so he says, as everyone back at home base desperately changes everything to throw spies off their tail! But for real, we're inclined to believe Hidalgo in this case. For the record, here are those "leaked" titles and episode descriptions (via Star Wars Underworld). They're probably full of B.S., but feel free to skim past them, just in case something in here turns out to be true:
"The Protector of Concord Dawn"
In need of new hyperspace routes due to Imperial pressure, the rebels find a shortcut but must first gain permission to use it.
"Legacy of Lasaan"
Zeb faces his past as the rebels unwittingly find a group of Lasats while searching for maps of Wild Space.
"The Call"
Ezra is guided by an old Jedi Master in a time of doubt.
"Homecoming"
Hera has a tumultuous reunion with her father as the rebellion aids a wayward group of Twi'leks.
"The Honorable Ones"
Kanan seeks to complete his Jedi training after discovering a hidden sect of old Jedi guardsman.
"Phantom's Descent"
Sabine and Hera are stranded on a dangerous world after an Imperial convoy attacks their transport.
"Flight of Nanogorths"
The rebels stage a break-in to an experimental Imperial weapons factory.
"Shadows of the Past"
Ezra, Kanan, and Ahsoka return to the Jedi Temple on Lothal to seek answers about the growing darkness.
"Fears of the Future"
After being attacked by the Inquisitors on Lothal, Ezra, Kanan, and Ahsoka head to a Sith temple on the planet Malachor.
"Master and Apprentice"
Vader and the Inquisitors face the rebels on Malachor, spawning irreversible consequences.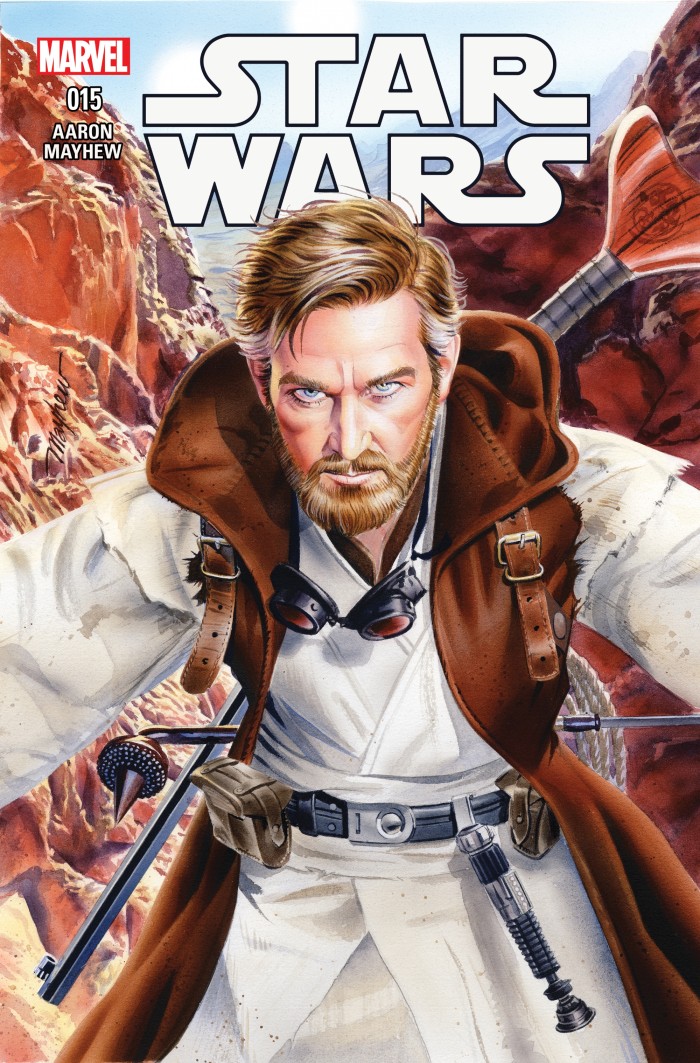 Marvel's consistently excellent Star Wars comic series recently gave Luke Skywalker access to Obi-Wan Kenobi's long-lost journal... which gave writer Jason Aaron and his artist collaborators access to Obi-Wan Kenobi flashbacks. The first flashback occurred in issue #7 and the brand new #15 will share another chapter of Old Ben's Tatooine adventures, focusing on his relationship with Luke's uncle, Lars. After all, there has to be a reason why Lars didn't want Luke hanging out with that old wizard out in the desert...
Martin Beyer has gone and made the ultimate replica of Anakin Skywalker's lightsaber, a.k.a. Luke Skywalker's lightsaber, a.k.a. Rey's new lightsaber. This thing is stunning. Seriously. If you take it apart, you can find a blue crystal within. The exact cost of this thing hasn't been revealed yet, but keep an eye on the Graflex Saber Facebook page if you have some money to burn.