Watch: Syfy's 'The Magicians' Pilot Is Streaming For Free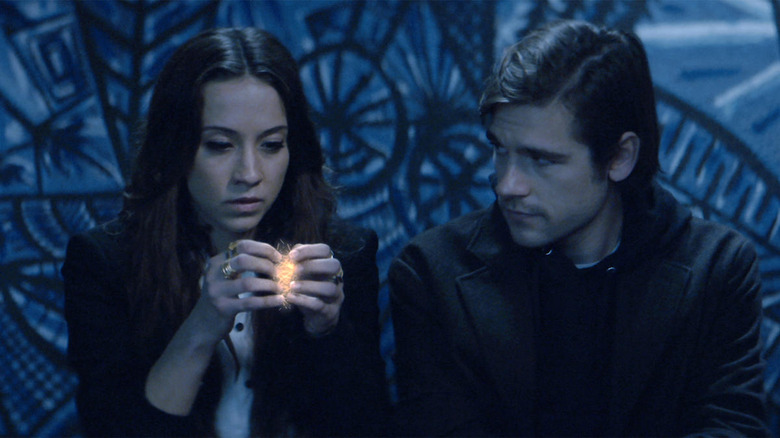 Syfy gave us an early Christmas present last month, in the form of an early broadcast of the pilot episode for its new fantasy series The Magicians. But if you missed it the first time around — or if you did catch it, but like its fantasy-obsessed protagonist are eager to dive back into a world of magic and mayhem – you're in luck. The network has put the entire first episode online for free, several days ahead of its (second) on-air premiere.
Based on the novels by Lev Grossman, The Magicians is sort of a grown-up Harry Potter. Quentin (Jason Ralph) is an unhappy young man at the end of his college years. He discovers that the kind of magic he's read about in children's fantasy novels is real, and enrolls in a magical graduate school called Brakebills. But this exciting new world isn't exactly what he imagined. Watch the full The Magicians pilot after the jump.
Here's the full The Magicians pilot.
Or if you're not quite ready to jump in, you can start with the trailer.
Reviews for The Magicians pilot were mixed, but that's very often the case with pilots — even the ones that eventually evolve into really, really great shows. Pilots face the challenge of establishing an entire universe, right down to its rules and its tone, and some fare better than others. In the case of The Magicians, there's a lot going on in the first episode, and it all gets pretty confusing at times. But there are enough interesting elements to make this worth a look. There's definitely room in the pop culture landscape for a genuinely grown-up contemporary fantasy.
The Magicians' first season kicks off January 25 on Syfy.
Based upon Lev Grossman's best-selling books, The Magicians stars Jason Ralph (A Most Violent Year, Aquarius) as Quentin Coldwater, a brilliant grad student who enrolls in Brakebills College for Magical Pedagogy, a secret upstate New York university specializing in magic. He and his 20-something friends soon discover that the magical fantasy world they read about as children is all too real— and poses grave danger to humanity. Stella Maeve (Chicago P.D.), Hale Appleman (Teeth), Arjun Gupta (Nurse Jackie) and Summer Bishil (Towelhead, Lucky 7) also star in this one hour drama.