'Deadpool' Banned: China's Censors Won't Let The Movie Play In Theaters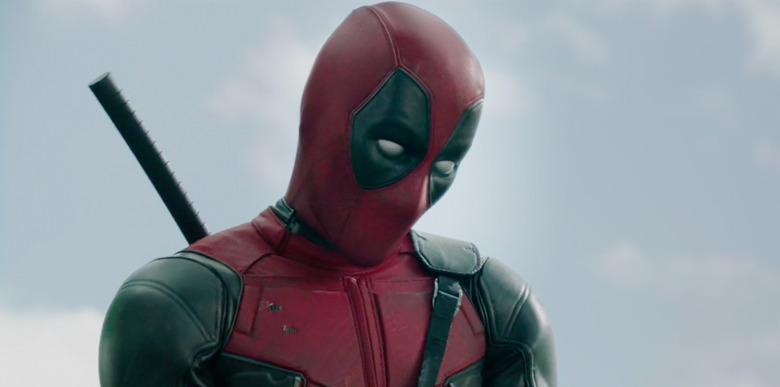 We under a month away from seeing the wacky and dangerous Merc with a Mouth take the big screen properly in 20th Century Fox's Deadpool. And while fans are extremely excited to see the film will all the cursing, violence, and nudity they were hoping for from the officially R-rated comic book flick starring Ryan Reynolds, the censors in China are less than thrilled with the film's content. In fact, they have denied permission for the film to screen in China at all. Find out more below.
The first reports of Deadpool banned in China came out of various Chinese outlets (via THR), and the decision from censors has since been confirmed by someone close to China Film Group. This shouldn't be surprising to hear since China famously works with Hollywood studios to scrub R-rated movies of content that they don't want their audiences to see. However, in the case of Deadpool, the Chinese government has apparently deemed it impossible to cut the offensive material without creating problems with understanding the plot.
While this seems like a wholly archaic and freedom-violating system, that's just how China operates with entertainment. They have no ratings system like the MPAA, so all the media is regulated by the State Administration of Press, Publication, Radio, Film and Television (SAPPRFT), who decide whether certain media will be approved or banned for consumption for people of all ages.
The thought of Deadpool being banned in China wasn't a surprise, but reportedly some thought the Marvel brand might help push it through the censors. But the Merc with a Mouth is just too much for China's censors to handle.
However, considering that China has quite the piracy market, I'm betting that anyone over there who still wants to see the movie will get their hands on a copy somehow. It's sad that they won't be able to see it on the big screen with an audience as it was meant to be seen, but at least there's a loophole to get around their awful entertainment censorship. The big question is if this will put a big dent in Deadpool's international box office, potentially hurting the chances of a sequel.
Deadpool is directed by Tim Miller and written by Rhett Reese and Paul Wernick (Zombieland). The rest of the cast includes T.J. Miller as Weasel, Brianna Hildebrand as Negasonic Teenage Warhead, Stefan Kapicic as Colossus, Gina Carano as Angel Dust, Morena Baccarin as Copycat and Ed Skrein as Ajax.
Based upon Marvel Comics' most unconventional anti-hero, DEADPOOL tells the origin story of former Special Forces operative turned mercenary Wade Wilson, who after being subjected to a rogue experiment that leaves him with accelerated healing powers, adopts the alter ego Deadpool. Armed with his new abilities and a dark, twisted sense of humor, Deadpool hunts down the man who nearly destroyed his life.
Deadpool still arrives in the US on February 12th.