This Week In Trailers: Southbound, 600 Miles, Elle, Darby Forever, Nuts!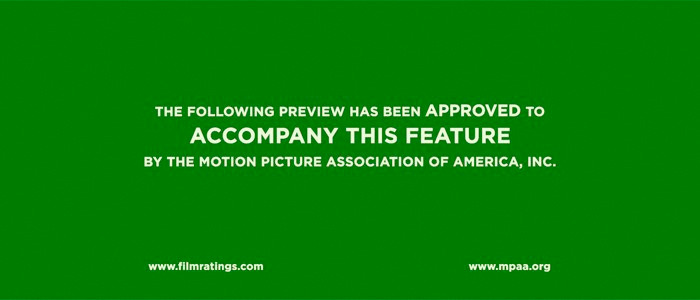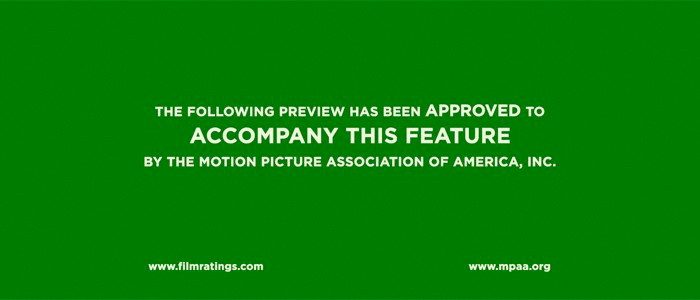 Trailers are an under-appreciated art form insofar that many times they're seen as vehicles for showing footage, explaining films away, or showing their hand about what moviegoers can expect. Foreign, domestic, independent, big budget: What better way to hone your skills as a thoughtful moviegoer than by deconstructing these little pieces of advertising? This week we talk goat testicles, bask in the glory of a scruffy looking Tim Roth, fantasize about a life outside the fabric store, go down the thunder road of gore and violence with the peeps behind V/H/S, and catch up with Paul Verhoeven.
600 Miles Trailer
In the voice of Clarence, and this time with feeling, "Guns, guns, guns..."
There's something to a movie that feels close to something you've seen, a protagonist and antagonist coming together to form some kind of emotional bond, but yet feels timely and in the moment. First time director Gabriel Ripstein makes a phenomenal feature splash by showcasing how he tapped into the power of Tim Roth in this trailer while also giving his co-star, who's slaying it with accolades himself, Kristyan Ferrer, some ample room to do this thing. The whole is what I can only call a tantalizing story that is so ambiguous in its true aims that it's hard to do anything else but dial yourself in to what it's broadcasting. It hits hard and it hits intensely.
Elle French Trailer
Paul Verhoeven.
Take your pick about which movie stands out as his best. I've, shockingly or not, never have seen Starship Troopers, can attest to watching Basic Instinct purely for funsies with Sarah Zabrenski in high school, recorded RoboCop with a tape recorder just so I could listen to its wondrous dialogue over and over again as a 13 year-old marveling at its malevolence, and have put Verhoeven up there as a director worth at least giving a couple minutes to in order to see if he's still got some heat left on that fastball. Even though I can't je ne parle pas Francais this is still a powerful trailer as you can pretty much read between the lines of what's happened/happening. This is not a spectacle, this is not multi-million dollar orgy of sights and sounds, but, rather, this feels more toned down but highly emotional. Again, I can't speak French or purport to know what's being spoken of but some things translate without words and this is one of them.
Darby Forever Trailer
Insert a heart here.
What stands out most with SNL player Aidy Bryant's trailer for a short film (it will run a scant 18 minutes) is how infectiously energetic it is. A visual sleight of hand at the beginning that will make you wonder what the fuss is about, this will absolutely delight anyone who is in the mood for something different. This short marks the first of five vollies that Vimeo is producing under their Share the Screen initiative, an honorable effort that is going to help financially aid in producing five female-led productions. Regardless of how those pan out, this trailer is just wild enough and crazy enough that, for 18 minutes, I could stay engaged with whatever insane reality is happening here.
Nuts! Trailer
Goat testicles.
What we have here is a phenomenally looking trailer for a documentary about a doctor, one Dr. John Romulus Brinkley, who believed he could cure impotence with goat testicle implantation into human men. Say what you will about the seriousness of other movies playing at Sundance but director Penny Lane has shown herself to be a filmmaker with fantastical approaches to things like the Voyager space probe and an award winning look at President Nixon. What stands out for me is how entertaining the material is presented. It's, without question, insane but these are the kinds of stories about larger than life people and the people who bought into this are what documentaries like this are made for.
Southbound Trailer
I'm in.
I will take the good and bad of something like V/H/S over one long dirge of a movie you wish would end 20 minutes into it. What directors Roxanne Benjamin, David Bruckner, Patrick Horvath and the team of Radio Silence have done is perfectly encapsulated how you sell a movie that, honestly, should feel closer to a Twilight Zone than it should a splatter fest. It's just personal opinion but, yes, those movies have their place but if you want something that will really rock a mental world of a viewer, go deep, get down into that mental state to shake someone's grip on reality. While it feels there is a little gore going on, there seems to be the sell on the idea that you're going down a very uncomfortable path and that's glorious.
Nota bene: If you have any suggestions of trailers to possibly be included in this column, even have a trailer of your own to pitch, please let me know by sending me a note at Christopher_Stipp@yahoo.com or look me up via Twitter at @Stipp
In case you missed them, here are the other trailers we covered at /Film this week: