Cool Stuff: Spoke Art's Electric 'Lost In Translation' Print By Matt Taylor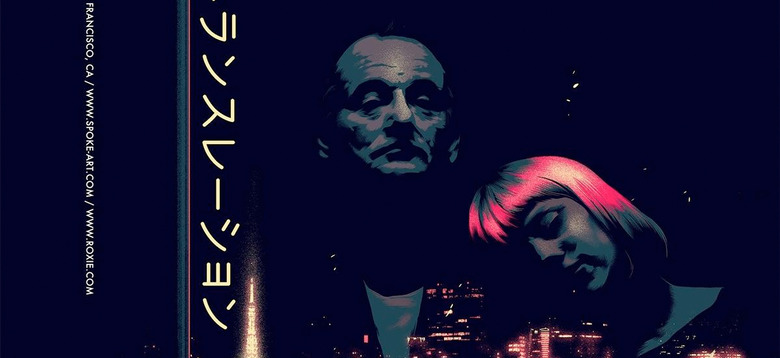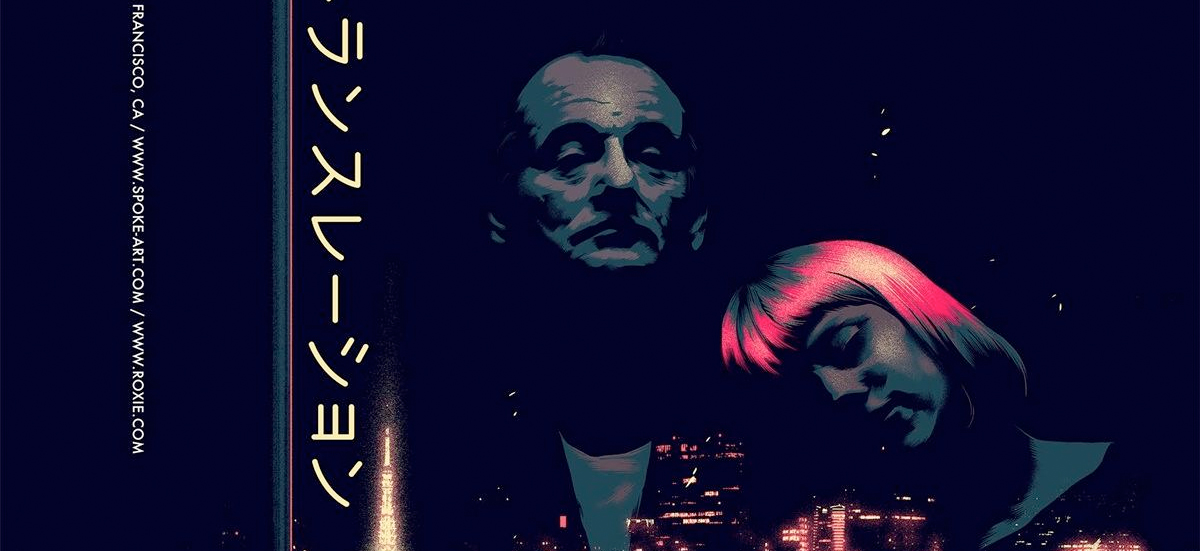 Even though Lost In Translation was one of the best movies in 2003, the print campaign for the movie mostly left something to be desired. But thanks to Spoke Art and artist Matt Taylor, the movie now has a stellar print that would look spectacular on the wall of any of you who call yourselves fans of Sofia Coppola's fantastic film. Check it out and find out how you can get one!
Here's Spoke Art's Lost in Translation print from Birth.Death.Movies:
As you can see there are two different versions of the electric piece, both measuring 18x24. The bad news is that one of the one on the left, an edition of 40, is no longer easily available because you could only get your hands on it by attending a Sofia Coppola double feature of Lost in Translation and The Virgin Suicides at the Roxie Theater in San Francisco this past Saturday. So unless you have a time machine or want to try eBay, that one is out of your reach.
But the Japanese text variant on the right has an edition of 100 and will be available for sale around 10am Pacific time today at the Spoke Art website. Honestly, I think it's better than the regular edition, mostly because of the darker background, but that's just me. We don't know how much it will cost, but just like Mondo prints, you should stay tuned to the Spoke Art Twitter account for the link to buy the print.