Vin Diesel Reveals New 'Furious 8' Title, Teases Radical 'xXx 3' Action Sequence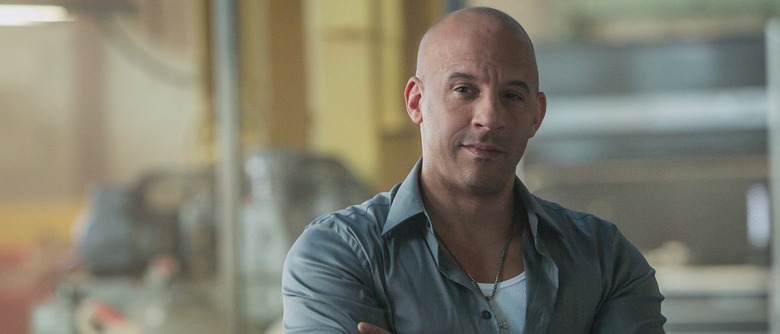 Fans anxious for some sequels starring Vin Diesel are going to get their fill of them over the next couple years. In addition to returning as the voice of Groot in Guardians of the Galaxy Vol. 2 next year, Diesel is also sticking with his signature role in the next installment of the long-running Fast and Furious franchise and a return to his early action role from xXx. And since Marvel does a fine job teasing one of those, Diesel has taken it upon himself to hype up the other two.
Taking to social media this past weekend, Diesel posted a couple updates for fans anxious to know what's going on with Furious 8, with a slightly different official title now, and xXx 3: The Return of Xander Cage. See what Diesel had to say about both after the jump!
First, let's look at a tease for Furious 8, which is apparently now titled Fast 8:
Notice the tagline as a bittersweet reminder that we're on a new path for the Fast and Furious franchise following the death of Paul Walker and franchise farewell to his character Brian O'Conner. And we've got a new director for the franchise as well with F. Gary Gray behind the camera this time.
Plus, the background image further confirms that Fast 8 will bring the action to New York City for the first time. Hasn't The Big Apple suffered enough destruction? Why can't the Fast and Furious franchise go to Oklahoma? And why can't we settle on a title format for the franchise?
But that's not the only tease we got for some serious Diesel action in our future. xXx 3 is shooting in the Philippines this year, and it looks like there will be some kind of extreme longboarding sequence happening. Diesel posted both of these photos on Facebook and Instagram:
There wasn't any extra information on Instagram, but on Facebook the actor included a little blurb that said:
"Training for Xander is so much fun... can't wait to film this long board sequence that the director showed me."
Since Point Break couldn't deliver on extreme sports action, maybe xXx 3 will be able to fill that void. Diesel will be joined by Samuel L. Jackson, Nina Dobrev (The Final Girls) and Ruby Rose (Orange Is the New Black), Jet Li, Tony Jaa and Indian actress Deepika Padukone.
We're bound to get even more updates on these sequels as the start of production on them gets closer. Fast 8 is set for release on April 14th, 2017 while xXx 3: The Return of Xander Cage doesn't have a release date yet. Stay tuned for more.
What do you think of the Furious 8 New York City setting and new title?