The Best And Worst Sketches From Adam Driver's 'Saturday Night Live'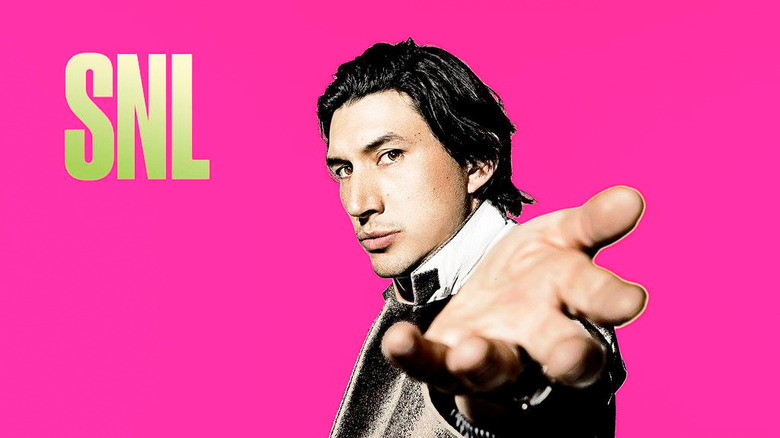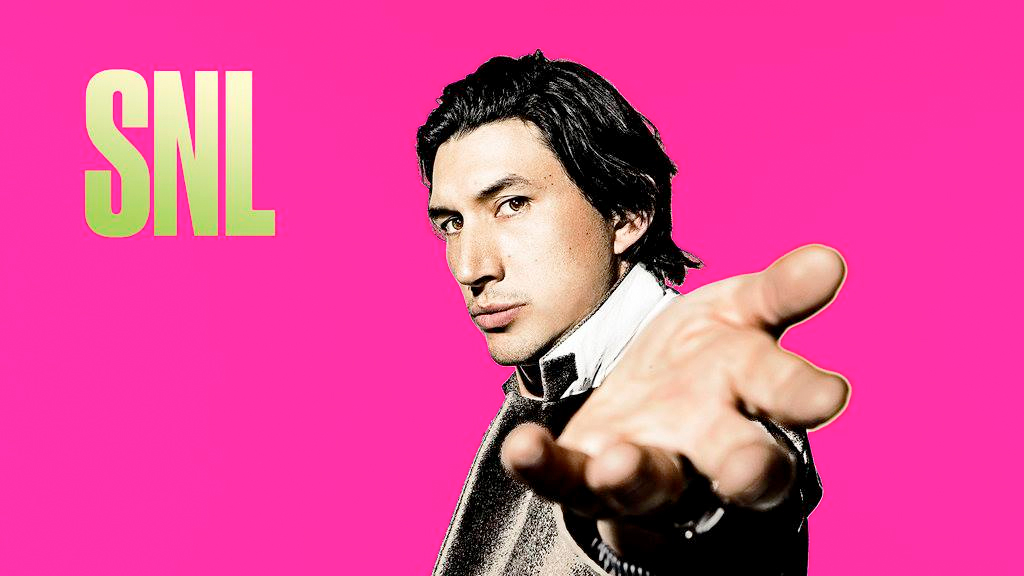 Last night brought the first new Saturday Night Live of 2016, and it just so happens that Adam Driver hosted during the first box office weekend that Star Wars: The Force Awakens didn't take the #1 spot. However, The Force Awakens was still the talk of the weekend with a hilarious new sketch taking aim at Kylo Ren, and it wasn't the only reference made to Star Wars during the episode. There was even more Disney fun to be had with Adam Driver playing Aladdin as well.
We recap that and all the sketches from the Adam Driver Saturday Night Live episode after the jump!
Tribute to David Bowie
During the show, Fred Armisen returned to Studio 8H to pay tribute to the late David Bowie, followed by a re-airing of his performance of "The Man Who Sold the World" from 1979. Before we get to the breakdown of the sketches, you can watch both right here:
The Best
Golden Globes – Let me just say that while this sketch isn't as funny as Kylo Ren on Undercover Boss, this is just the better piece of writing. Not only is it funny, but it functions as a quality short film with a little bit of heart thrown in too. It's the right mix of outlandish and charming, even if it's not always laugh out loud hilarious.
Undercover Boss: Starkiller Base – Having Adam Driver in this sketch is what truly makes it great. If this would have been written with any of the cast members as Kylo Ren, it just wouldn't have worked as well. It was inevitable that there would be some kind of Star Wars sketch, but I didn't think it would be this good. I'm happy that the writers came through with something as funny as this.
America's Funniest Cats Cats – The placement of this sketch seemed a little odd, because this feels like it should have been a 10-to-1 sketch. But it certainly holds up beyond just being simply weird. Mocking America's Funniest Home videos and our obsession with cat videos at the same time, the sketch really takes off when Cecily Strong and Kate McKinnon show up as the hosts of the French version of the show, with a much more bleak outlook on cat life.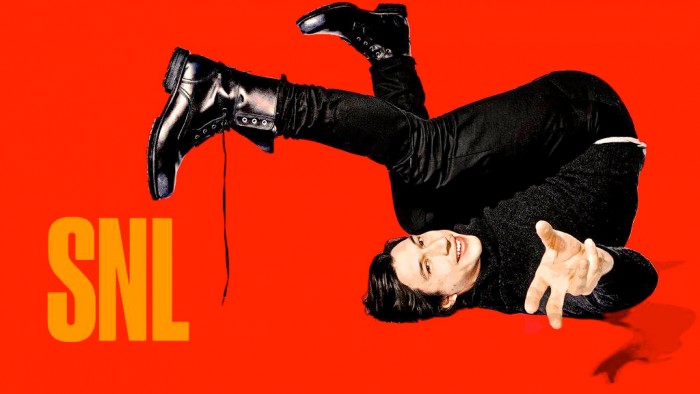 The Average
Porn Doctor – Well, after debuting during Amy Schumer's episode of SNL, this is officially a recurring sketch, and I have to say that I dig it. This time it wasn't quite as funny as the first one, but I still laughed a decent amount. Aidy Bryant is just so good at being that innocent, clueless little girl. However, now that this has happened twice, I have a lot of existential questions about the world in which this sketch exists. Is she a normal person in a world full of porn scenes? Or does she just have bad luck? The 80s filter to make this a vintage porn doesn't help to clear things up.
Awareness Seminar – This is a really funny concept, but it felt like it was missing something. Maybe that's because the description of the social puppeteering pranks would be awesome to see executed instead of just being talked about. Plus, the ending for this didn't line up with the style of the rest of the sketch, making it seem like the writers didn't really know how to end it.
The Worst
NFL Playoff Game – This sketch was mildly amusing at first, if only because of how silly Pete Davidson looked every time he fell with those awkward breaking legs. But then the gag ran its course, and the commentary on how silly our obsession with football and the brutality involved just got lost in the mediocre comedy.
Aladdin – This is a simple idea that could have worked back in the 90s (it feels like it was made back then), but just falls flat here. It's a dumb sketch, and while that can sometimes work out for some laughs, some technical issues made it fumble even more than it otherwise might have.
Republican Debate Cold Open – All right, so Donald Trump will be played by Darrell Hammond as long as Ted Cruz is in the presidential race for Taran Killam to play. That's fine. But what's not fine is how unfunny these sketches are. And I've said this plenty of times before, but you can't make these debates funnier than they already are in real life without getting completely ridiculous. Case in point, the Chris Christie exit number. Also, that Marco Rubio joke seemed like a bit of an endorsement from SNL for being the only viable, realistic GOP presidential candidate.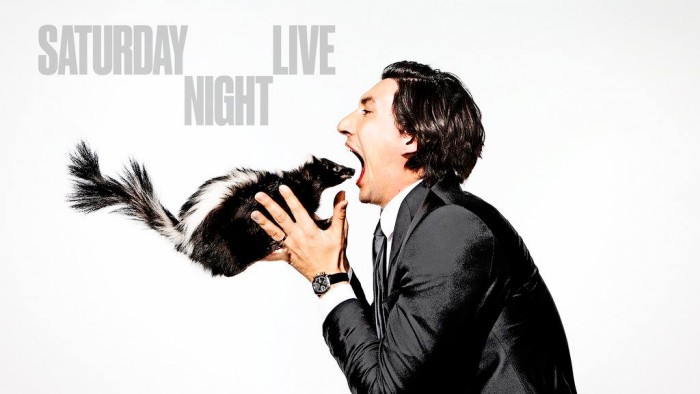 Weekend Update
Michael Che's rant on the Oscars was a nice little aside, but it feels like it could have used the touch of a "Really?!?" segment with Seth Meyers and Amy Poehler. The quick Staten Island Summer joke with a cut to Colin Jost was really funny, but this edition of Weekend Update seemed like a step back from the chemistry that Che and Jost were showing in the first part of the season. Maybe they just needed a warm-up to get back into it for 2016.
Pete Davidson On Gun Control – It's been awhile since Pete Davidson got to do one of his Weekend Update segments, and because of that, this one seemed to work pretty well. It also helped that a lot of what Davidson said felt genuine, especially when referencing his own mental health concerns. I just hope they don't go back to relying on Davidson and Leslie Jones for these bits every week.
Laura Parsons Returns – On paper, I feel like this character shouldn't work as well as she does, but Vanessa Bayer sells the hell out of it, making dark and depressing headlines sound positively hilarious in that faux child voice of hers. If they keep bringing Laura Parsons back every now and then, that wouldn't be the worst thing.
The Host
If you didn't like Adam Driver enough already from being the most likeable character on Girls (which still isn't saying much) or his praiseworthy turn as Kylo Ren in Star Wars: The Force Awakens, this episode of SNL should have fixed that. Driver didn't feel nervous at all in his hosting debut, and he fit in perfectly with the cast. His comedic timing in the Star Wars sketch was magnificent and his faux bad acting in the porn doctor sketch was almost as good as Kyle Mooney's from the first iteration.  This makes me want to see him do more comedies in the near future when he's not busy with Star Wars.
The MVP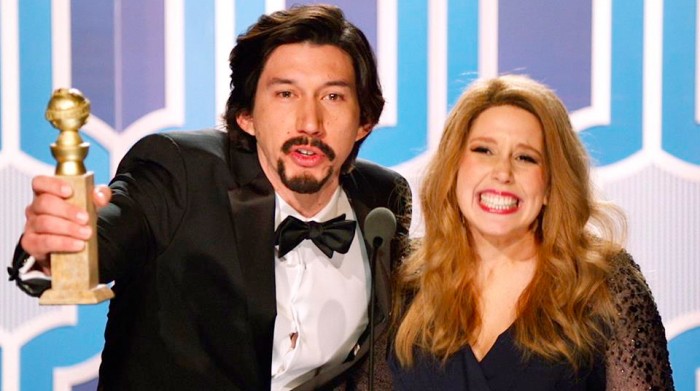 Vanessa Bayer – Between Laura Parsons and her crazy turn in the Golden Globes sketch, I just loved Vanessa Bayer this episode. Bobby Moynihan was a close second if only just for all his Star Wars comedy gold (especially his "Matt sucks" line in the Undercover Boss sketch), but Bayer had me laughing really had during Weekend Update and her pairing with Driver for the Globes sketch was wonderful. Bayer might be the most underrated cast member on the show, so I like when she has a good episode like this.
The Final Word
This wasn't an amazing episode, but the best sketches really brought the laughs. I could see a couple of them turning out to be some of the best of the year, but we've got quite a few episodes left in this 41st season. Adam Driver didn't disappoint with his hosting debut, but I wish the writers gave him a little more to do on the character side of things. It would be nice to see him really cut loose and be even sillier the next time he hosts.
We'll be back next weekend after Ronda Rousey hosts on January 23rd.