Fargo Season 3 Might Feature An Older Version Of A Season 2 Character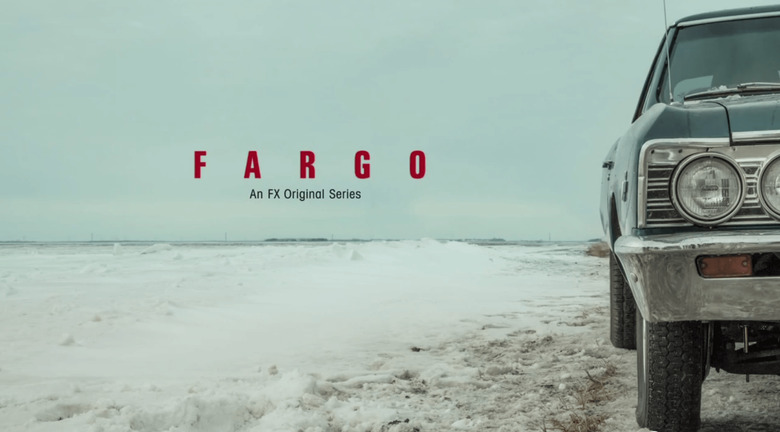 Season one of Fargo was 2006 and season two went back to 1979, but when will season three take place? FX Networks and FX Productions CEO John Landgraf knows when the third season of Fargo will be set. And also, will we see any characters from the previous two seasons in Fargo season 3? Learn the details after the jump.
Speaking with the Television Critics Association, Landgraf gave some info about the new season.
"The third cycle will take place in 2010 so will be not quite contemporary but quite recent, the most recent in terms of time frame of any installment of Fargo including the movie."
Minor spoiler for season two of Fargo, the penultimate episode featured a flying saucer descend upon the characters, interrupting a violent altercation and saving Lou Solverson (Patrick Wilson)'s life. Landgraf offered no definitive answers but gave us clues about where the spaceship fits in the Fargo mythology.
"I think I'll let Noah answer the big spaceship question," Landgraf said. "I will say I think one of his points of view about what Fargo is, going back to the original movie, is that random acts of God or unexplained or extraordinary phenomenon, in essence our smallness in the face of the universe is a part of what Fargo is about. It rained fish from the sky and a couple characters were killed in the first season. I think he sees the aliens analogous to that."
With two series now in the works at FX, Landgraf also hopes Hawley can do a third series for him. Hawley is also producing the X-Men series Legion. He also understands that each new show under Hawley's belt would prolong the schedule of the current ones.
"I think he can do Fargo and Legion at the same time and I would imagine he can do something else too, but it does change the timing," Landgraf said.
Solverson was actually the younger version of a character from season one. Landgraf revealed that an older version of an existing character is tentatively set to play a Fargo season 3 character.
"As far as I know based on what Noah's pitched so far, there's one," Landgraf said. "That doesn't mean he won't change his mind. I can't tell you who it is but there's one."
During his announcements, Landgraf also announced the Tracy Morgan comedy is back on track with Morgan's recovery from an automobile accident. Louis C.K. and Pamela Adlon are producing and Adlon starring in the comedy Better Things. C.K. has no plans for a new season of Louie yet. Taboo, starring Tom Hardy, is described as "an ambitiously sweeping historical action drama." Hardy will play "a 19th century adventurer with the audacitiy to challenge the East India Trading Company."