'Wonder Woman' Casts Connie Nielsen As Wonder Woman's Mom, Hippolyta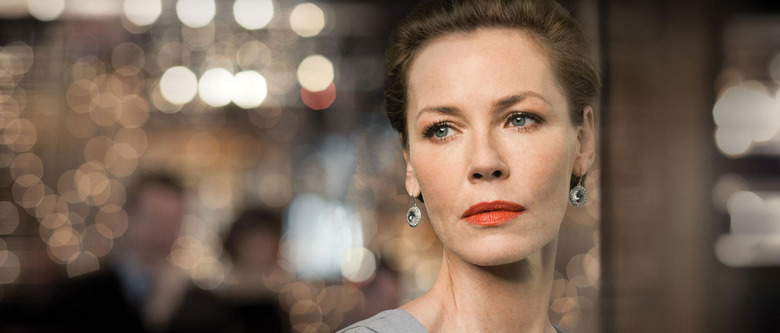 Superheroes: they're just like us! They, too, have to deal with moms trying to butt in on their adventures. In Wonder Woman, said mom will take the form of Connie Nielsen, who's just been cast as the Hippolyta to Gal Gadot's Wonder Woman. Get more details on the Wonder Woman Hippolyta casting after the jump. 
reports that Wonder Woman, which is currently shooting in the U.K. and Italy, has just added Nielsen to its cast. Her character Hippolyta is queen of the Amazons, in addition to being the mother of Diana Prince a.k.a. Wonder Woman. The film also stars Chris Pine as Wonder Woman's love interest Steve Trevor, plus Robin Wright, Danny Huston, David Thewlis, Ewen Bremner, Elena Anaya, and Lucy Davis in as-yet-unnamed roles.
Few details have been revealed about the plot of the movie, though there are plenty of rumors swirling about. However,
that at least part of the film takes place during World War I. "It's a period we don't see often; it's usually World War II," he said. "Our costume design is incredible. We have scenes with, like, 500 extras all in period dress. I'd never been on a film with extras casting as beautifully done as it is here."
It's long been suspected that Hippolyta would show up the movie. Nicole Kidman was
early on, but once it became apparent she wasn't in the movie
speculation moved on to Wright
. With Nielsen now confirmed as Hippolyta, though, we're back at square one with regard to Wright's role in the film.
Nielsen is a Danish actress known in the U.S. for playing Lucilla opposite Russell Crowe and Joaquin Phoenix in Ridley Scott's Gladiator. She's also appeared on the TV shows The Following and The Good Wife, and the films Rushmore, The Devil's Advocate, One Hour Photo, and Nymphomaniac Vol. 1. Her upcoming project include Stratton, a thriller from Expendables 2 director Simon West; and Ali and Nino, a Sundance drama from Amy helmer Asif Kapadia.
Wonder Woman opens June 23, 2017. Patty Jenkins is directing.