'Prison Break' Return Aiming For Spring Shoot, Will Address Michael's Fate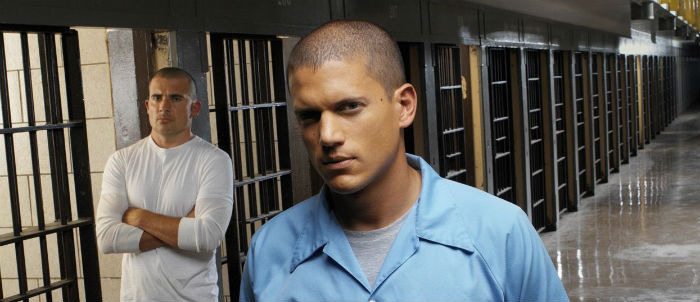 During their announcements to the Television Critics Association, Fox executives confirmed they have received a script for the new Prison Break limited series from series creator Paul Scheuring. After the panel, Chairman and CEO Dana Walden spoke with reporters further about details for Prison Break. Because of Wentworth Miller and Dominic Purcell's commitment to The CW's Legends of Tomorrow, production has to wait, but it could begin early this spring. Walden also specified an episode count. 
"Right now we're thinking nine [episodes]," said Walden. "We're trying to carve out our production schedule. Wentworth and Dom are obviously in CW shows right now so we're trying to work our production schedule around theirs. Hopefully we're thinking late March."
After four seasons, Prison Break wrapped up with a direct-to-video movie. The story ended with (spoiler alert) Michael Scofield (Miller) revealing that he'd had a brain tumor the whole time, explaining his go-for-broke attitude towards getting out of prison. In the end, he sacrificed himself early to break Sara Tancredi (Sarah Wayne Callies) out of prison. Callies is not yet confirmed to return, but Walden isn't worried about explaining Michael's survival.
"I actually was prepared for this question," Walden said. "We were laughing about how many times they've broken out of prison so it's not a documentary. They do address it."
More details include taking Prison Break onto foreign soil. "Well, the story unravels on an international landscape," Walden said. "It's not a domestic show. It's exciting. I'm hoping that we'll see many of the great characters from that series return throughout the season. It just has all the twists and turns that I think you've come to expect from that show. Again, we open on a very international, very contemporary feeling story."
Fox also has The X-Files returning for a six-episode season beginning January 24.