Matthew Vaughn's 'Flash Gordon' Picks Up 'Thor' And 'I Am Legend' Screenwriter Mark Protosevich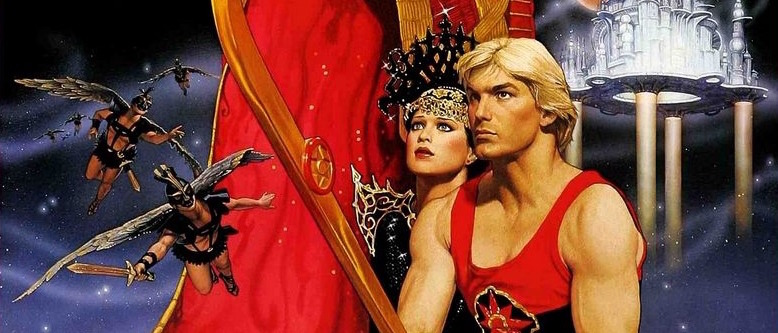 Flash Gordon has been trying for years to make his way back to the big screen, without much success. He hasn't actually been seen in theaters since 1980, unless you count Sam Jones' appearances in Ted and Ted 2.
But maybe he'll have better luck this time. The Flash Gordon movie got a big boost last year when Matthew Vaughn signed on to direct, and now it's continuing to move forward with a new screenwriter: Oldboy and I Am Legend scribe Mark Protosevich. 
Protosevich shared the news himself on Facebook (as reported by HitFix). "I can't wait to get started and if you're curious about the take? I'm not saying a word," he wrote. "All I'll say is this — it will be nothing like any version of Flash Gordon you've seen."
Flash Gordon started out in 1934 as a comic strip drawn by Alex Raymond for King Features Syndicate. The handsome Earthling finds himself on the planet Mongo along with his gal pal Dale Arden and the mad scientist Dr. Hans Zarkov. They tangle with all sorts of characters on Mongo while frequently clashing with the planet's evil ruler, Ming the Merciless. The character was first conceived as a way to compete with Buck Rogers, but he quickly became iconic in his own right, influencing Star Wars creator George Lucas among many others.
Protosevich has had a hand in a number of high-profile sci-fi projects over the past several years. He wrote an early draft of John Carter (which, interestingly, was based on the same Edgar Rice Burroughs stories that King Features Syndicate tried to get the rights to before they switched tracks and decided to create Flash Gordon instead). He also wrote The Cell, Poseidon, and I Am Legend, and contributed early work on the Thor script. Most recently, he penned the Oldboy remake for Spike Lee.
Before Protosevich, J.D. Payne and Patrick McKay took a crack at the Flash Gordon script based on a treatment by George Nolfi. John Davis is reportedly producing, and the project is set up at 20th Century Fox. There are still a lot of details to be filled in, but whoever takes over the music duties will certainly have big shoes to fill.