Cool Stuff: This Custom LEGO AT-AT Is Six Times Bigger Than The Official Model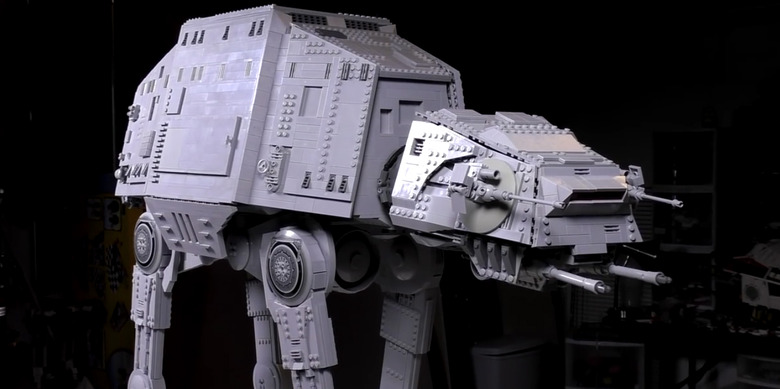 Lately, LEGO has been putting together some pretty awesome sets that are just as cool for adult collectors as for kids. In fact, some of them are probably geared towards those older master builders, such as the massive Ghostbusters firehouse and the recently revealed 1966 Batman series Batcave. But when it comes to Star Wars, most of their sets are still geared towards kids, and some builders just want their LEGO Star Wars vehicles bigger and better.
That's where master builder Peter Brookdale comes into play with his custom LEGO AT-AT from The Empire Strikes Back that was created with over 6,000 pieces, making it six times bigger than the official LEGO set. Check it out below!
The folks over at BrickVault put together the custom model based on Brookdale's design (via Gizmodo):
If you don't have tie to watch the time-lapse video, here's some photos of Brookdale's own set:
What's cool about this design is that you can actually get a hold of the directions of how to put it together. In order to actually build it, you'll need to round-up the pieces from BrickLink, and that's probably going to be rather expensive. But if you've got the money, then you can build yourself this awesome LEGO AT-AT. However, now that the official LEGO AT-AT set has been retired, a custom job might be the only way you can build this Star Wars vehicle for awhile.
If you want to see more of Brookdale's awesome work, which includes some incredible custom LEGO sets for the speederbike, TIE defender, sandcrawler and other Star Wars vehicles, check out his Flickr page right here.