See 'Zoolander' Art From Gallery 1988's Really, Really, Really, Ridiculously Good Looking Show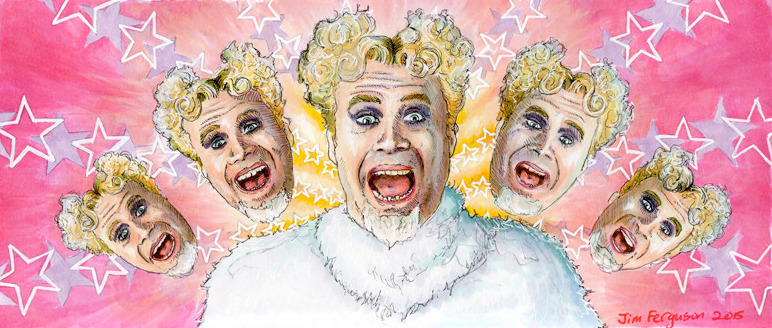 We're just under a month from the release of the long-awaited comedy sequel Zoolander No. 2 (or 2oolander), and in honor of the beloved comedy, Gallery 1988 has opened a fantastic new gallery show. Paying tribute to the original Zoolander starring Ben Stiller, Owen Wilson and Will Ferrell, the Melrose art gallery has put together an exhibition of works called the Really, Really, Really, Ridiculously Good Looking Art Show. And just like Derek Zoolander's signature look, Magnum, they're beautiful.
Here's just some of the pieces from the Gallery 1988 Zoolander show:
That David Bowie piece is bittersweet following the musician's death earlier this week, but his cameo in Zoolander is one of my favorites ever, so I'm happy to see it get some recognition on the show. Otherwise my favorite piece of the batch is the one featuring the Orange Mocha Frappuccino.
Jensen Karp, co-owner of Gallery 1988, told LA Mag that Ben Stiller has always been a big supporter of the gallery. So with Zoolander No. 2 on the way, this was the perfect idea, especially since they've had shows for movies like Wet Hot American Summer and Step Brothers before.
The artists really came up with some fantastic pieces here, and you can see even more over at the Gallery 1988 website. Plus, the good news is that you can even buy some of them to display on your own wall. Or if you happen to be in Los Angeles, you can go check out the Zoolander show in person up through January 30th at Gallery 1988 West, 7308 Melrose Avenue, 90046.