Ridley Scott Will Produce 'Marvel' For AMC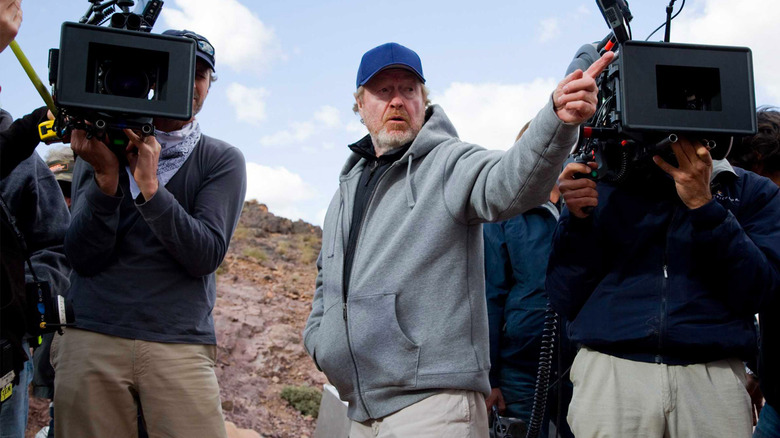 Ridley Scott is a busy man. He always has a few movies on his plate, including an adaptation of The Cartel and possibly a remake of The Prisoner, and his company also produces a healthy amount of movies. Scott Free Productions is currently working on Marvel, a TV adaptation of George Pendle's nonfiction book Strange Angel. And no, it doesn't have anything to do with Marvel Studios or Marvel Comics.
Learn more about the Ridley Scott TV show after the jump.
Deadline reports AMC might give the drama a straight-to-series order. They're opening up the writers room for Marvel (the working title), which is inspired by the co-founder of Jet Propulsion Laboratory, Jack Parsons. Just reading a little bit about Parsons, it sounds like a life made for TV. Besides his major accomplishments, he was pals with L. Ron Hubbard and partook in some rather interesting rituals for Enochian Magic. I recommend reading up on this man.
Here's the synopsis for Strange Angel:
BRILLIANT ROCKET SCIENTIST KILLED IN EXPLOSION screamed the front-page headline of the Los Angeles Times on 18 June 1952. John Parsons, a maverick rocketeer whose work had helped transform the rocket from a derided sci-fi plotline into a reality, was at first mourned as a tragically young victim of mishandled chemicals. But as reporters dug deeper a shocking story emerged. Parsons had been performing occult rites and summoning spirits as a follower of Alesteir Crowley, and he was promptly written off as an embarrassment to science. George Pendle tells Parsons' extraordinary life story for the first time. Fuelled from childhood by dreams of space flight, Parsons was a crucial innovator during rocketry's birth. But his visionary imagination also led him into the occult community thriving in 1930s Los Angeles, and when fantasy's pull became stronger than reality, he lost both his work and his wife.
A dark buddy comedy could easily be made about what Hubbard and Parsons did together, but I doubt that's the route Scott and all involved will go down. Their rituals, in which they tried to bring back the reincarnation of Thelemite goddess of Babalon onto Earth, would make for some entertaining episodes. Unfortunately, even by AMC's standards — or HBO's, for that matter — it might be a bit much for television.
Screenwriter Mark Heyman is a writer on the series. Heyman wrote The Skeleton Twins and Black Swan, so Parsons' story is in good hands. Marvel has real promise as a series. A show about a rocket engineer, chemist, and inventor that hung with L. Ron Hubbard is a series I'd watch.