VOTD: Learn The Story Behind Jerry Lewis' Unreleased 'The Day The Clown Cried'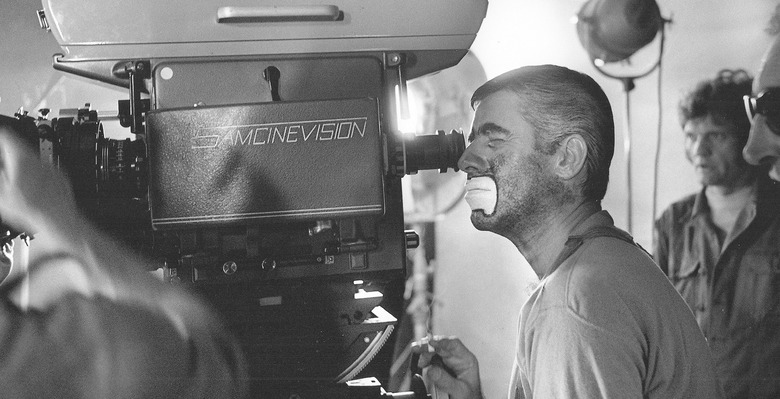 Even if you've seen every single movie featuring legendary comedian Jerry Lewis, it's almost a guarantee that there's one you haven't seen. In 1972, Lewis directed and starred in a film called The Day the Clown Cried, a movie that sees the comedian playing a German circus clown arrested after mocking Hitler. While imprisoned by the Gestapo, he is forced by the Nazis to perform and help lead Jewish children to concentration camp gas chambers.
Based on that premise alone, you can see why the film never saw the light of day. But beyond that, the production ran into trouble behind the scenes, and the few who ever saw a rough cut have said that it was an absolute disaster. Don't worry if this is the first you're hearing of the project, because the BBC has just released a 28-minute documentary that dives into the story of the infamous film.
Here's the BBC's The Day the Clown Cried documentary (via The Playlist):
The Simpsons voice actor and A Mighty Wind star Harry Shearer is one of the few who have seen the film that Lewis has desperately kept from public view, and he told Spy magazine back in 1992:
With most of these kinds of things, you find that the anticipation, or the concept, is better than the thing itself. But seeing this film was really awe-inspiring, in that you are rarely in the presence of a perfect object. This was a perfect object. This movie is so drastically wrong, its pathos and its comedy are so wildly misplaced, that you could not, in your fantasy of what it might be like, improve on what it really is. "Oh My God!"—that's all you can say.
Thankfully, we'll get to see the film eventually, because it was selected for preservation in the Library of Congress. However, it's under a 10-year embargo, so we'll have to be patient before we see this mess from film history.