Jesse Eisenberg Wasn't Originally Supposed To Play Lex Luthor In 'Batman V Superman'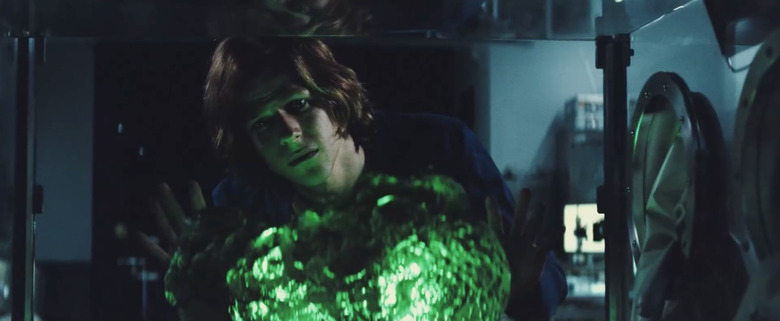 Some fans were apprehensive when Warner Bros. Pictures announced that Jesse Eisenberg was playing Superman's arch nemesis Lex Luthor in this year's blockbsuter comic book battle Batman v Superman: Dawn of Justice. However, as we've surmised from some viral marketing materials, this isn't the Lex Luthor that fans are used to. Aside from the hair (which will eventually disappear), it's clear that this character is pretty far removed from previous iterations in almost every way, save for his efforts to destroy Superman.
In a new interview with Eisenberg, the actor revealed that director Zack Snyder originally approached him for a completely different role. In addition, he talks about the bewilderment that comes with taking a role like this and the relief that this version of the character brought to him.
Sitting down with The LA Times, Eisenberg remarked what a relief it was to see that this version of Lex Luthor is much different from those that have come before:
When you're doing a movie like this and playing a character that's already been played, the further away it is from those previous incarnations the better. Because chances are, especially with a guy like Gene Hackman or Kevin Spacey, you're not going to get favorably compared.
But for now, fans still aren't sure how this new version of the character will turn out, and they're putting the pressure squarely on Eisenberg's shoulders, which he finds a bit disconcerting:
The only difference between this movie and everything else I've ever been in is this has an audience that has prior expectations, and that's the only thing that I find disconcerting because it feels like some people are occasionally ready to get angry at me for the part they haven't seen me play yet. It's bewildering.
This was something that Eisenberg almost didn't have to deal with because the actor was originally approached for another role. Snyder isn't revealing any details as he says, "Let's call it a secret, but nevertheless, it was the exact opposite of Lex Luthor." Your guess is as good as mine as to what that role might have been. Maybe Holly Hunter's senator role? No matter what, I think the Jesse Eisenberg Lex Luthor casting swap was a smart move.
But Snyder ended up coming back to Eisenberg with the role of Lex Luthor, and Eisenberg took it. Here's how the actor describes Luthor and what drew him to the villain:
He has a back story that's tragic and an emotional inner life that's authentic. That's in the movie. It was my interest in playing the character with a real emotional core, and this writer, Chris Terrio's interest in creating a character that seemed viable in reality... To call him self-aggrandizing is to say that the Titanic was a sailboat. He is a narcissist of the first order but complicated in that way as well in that he is terribly troubled and competitive and vengeful. He looks at Superman not as somebody to destroy but as genuine threat to humanity.
And for those upset that Luthor isn't bald, rest assured that will happen in Batman v Superman, and Eisenberg hypes up that scene quite a bit:
It's the greatest scene that I've ever gotten to take part in. It accounts for the change in hair.
We'll have to take his word for it until we see the movie on March 25th.