Ridley Scott Looking To Remake '60s Cult Hit Series 'The Prisoner' As A Movie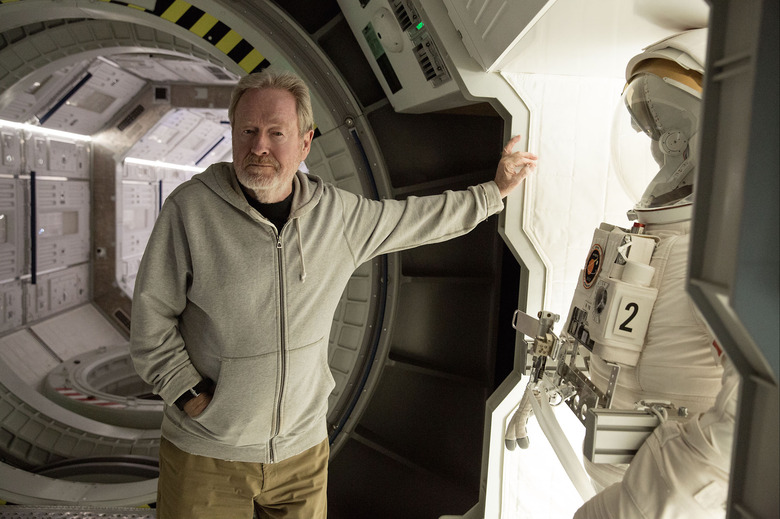 Ridley Scott isn't one to waste time. He dove into pre-production on Alien: Covenant almost the moment he was done with The Martian, and now as Alien: Covenant nears its start date, he may have already lined up his next directorial effort. A new report indicates Scott is in talks to direct The Prisoner, based on the 1960s British cult hit series. 
The original The Prisoner aired for 17 episodes from 1967 and 1968 in the U.K., and told the story of an unnamed British government agent played by Patrick McGoohan. After abruptly resigning from his job, he prepares to leave the country, only to find himself kidnapped and imprisoned in a mysterious, isolated seaside village. Residents are heavily monitored, including by other residents, and those who try to escape are recaptured or killed. The series was remade once before in 2009, by AMC and ITV with Jim Caviezel and Ian McKellen starring.
According to Deadline, Scott has entered early negotiations for The Prisoner, which is set up at Universal with Bluegrass Films' Scott Stuber and Dylan Clark producing. If Scott closes his deal, his company Scott Free will likely produce as well. The trade reports A-list scribes and actors are already vying for the project, especially now that Scott is circling. No timetable has been given for The Prisoner, but seeing as Scott is currently tied up with Alien: Covenant, it'll probably stay on the backburner for another year or two at least.
The film, which is set up at Universal, has already been in development for some time. Several top writers including Chris McQuarrie (Mission: Impossible – Rogue Nation) have contributed drafts of the script, with William Monahan (The Departed) behind the most recent version. Christopher Nolan was once attached to direct, dropped out all the way back in 2009.
Here's a clip to give you a taste of the original. Spoiler alert for a fifty-year-old series.