David Bowie Has Died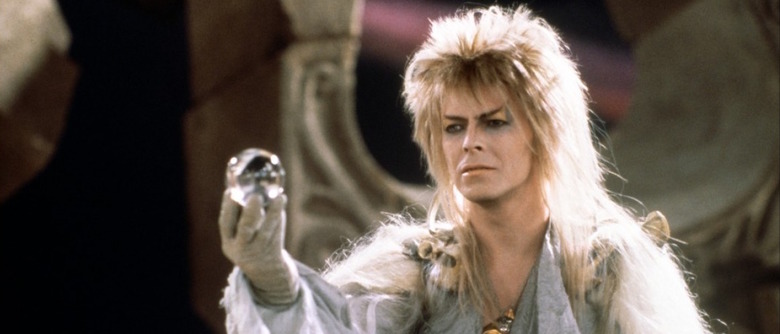 David Bowie — rock star, movie star, all-around legend — has passed away at the age of 69, following an 18-month battle with cancer. The news arrives two days after he released his final album, Blackstar. He is survived by his wife, Iman, and his children, 15-year-old Alexandria Jones and Moon and Warcraft director Duncan Jones. 
Born David Robert Jones in 1947, Bowie broke through in 1969 with the hit single "Space Oddity" and cemented his place in the rock music canon with his 1972 album The Rise and Fall of Ziggy Stardust and the Spiders From Mars, as a pioneer of glam rock. Bowie continued to shape-shift throughout his career, incorporating elements of punk, soul, hard rock, funk, jazz, and more, while taking on personas like Ziggy Stardust and the Thin White Duke. His last album, Blackstar, was his 25th.
As an actor, Bowie's first major starring role came in Nicolas Roeg's 1976 sci-fi film The Man Who Fell to Earth. His other notable projects have included a Broadway run of The Elephant Man, Jim Henson's fantasy classic Labyrinth (in which he ushered Jennifer Connelly's character and a generation of young moviegoers into adolescence as Jareth the Goblin King), Martin Scorsese's The Last Temptation of Christ, David Lynch's Twin Peaks: Fire Walk With Me, and Christopher Nolan's The Prestige. He played Andy Warhol in Basquiat and himself in Zoolander, and turned down the opportunity to play a James Bond villain in A View to Kill (Christopher Walken got the part instead).
Bowie's influence stretches far beyond the realms of music and movies into all realms of pop culture – art, fashion, the way we, collectively, think about the world. Through all his reinventions, Bowie remained recognizably himself. Futuristic, androgynous, and larger than life, he maintained an aura of oddness and otherness that made the other oddballs of the world feel a little less lonely.
Very sorry and sad to say it's true. I'll be offline for a while. Love to all. pic.twitter.com/Kh2fq3tf9m

— Duncan Jones (@ManMadeMoon) January 11, 2016