Jack Giroux's Most Anticipated Movies Of 2016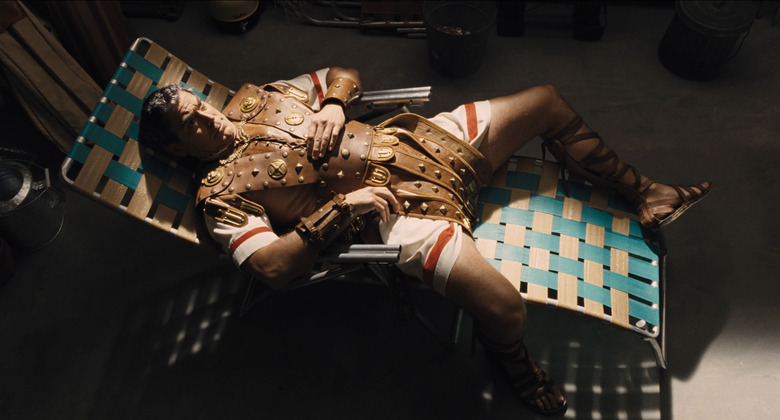 As Jacob noted the other day, this is the time of year we get to rest comfortably in our bubbles of excitement. We rarely feel any disappointment this early in the year with what's hitting theaters (unless you were one of the few really pumped about The Forest), so we've yet to reach the point of skepticism about our most anticipated films of the year.
After the jump, help me countdown my most anticipated movies of 2016.
Before we go any further, just a fair warning: none of Marvel's films or Rogue One: A Star Wars Story made the list. I know, I know, some of you will be disappointed we're not excited about the exact same movies, but know this, I'm very much looking forward to Doctor Strange, Captain America: Civil War, and the first Star Wars spinoff. I am aware of their existence, as I'm sure you all are. Perhaps a few of these movies listed below aren't on your radar quite yet, but hopefully now they will be.
John Wick 2 (Release Date TBD)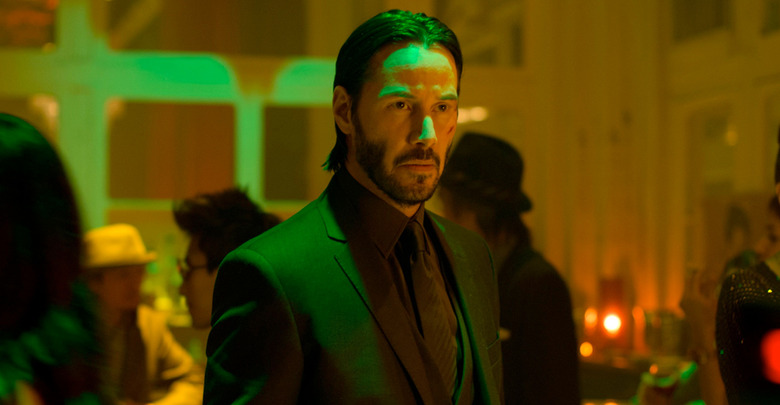 What's refreshing about John Wick, unlike plenty of other blood-soaked revenge tales, is that the emotional stakes aren't an afterthought. When John's dog, a.k.a. his second chance, dies, you want to see him get his revenge. The motivation that drives the action is clean and simple, just like the expertly crafted, playful set pieces. John Wick never takes itself too seriously, but it's just serious enough to elevate it above yet another B-action movie. So, would I like to see John Wick kick more ass? Yes, please.
Triple 9 (February 26th)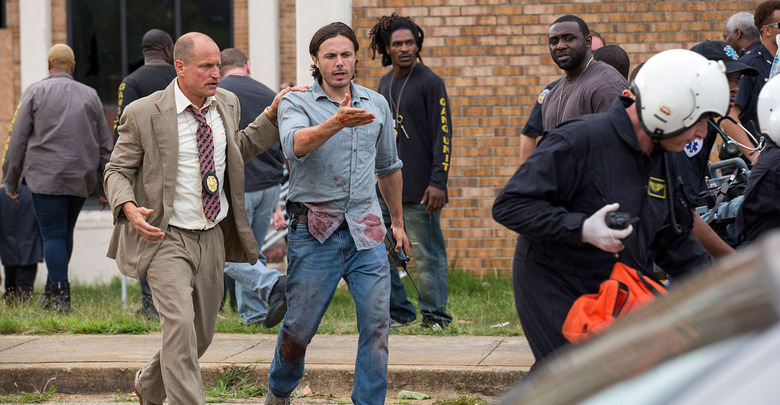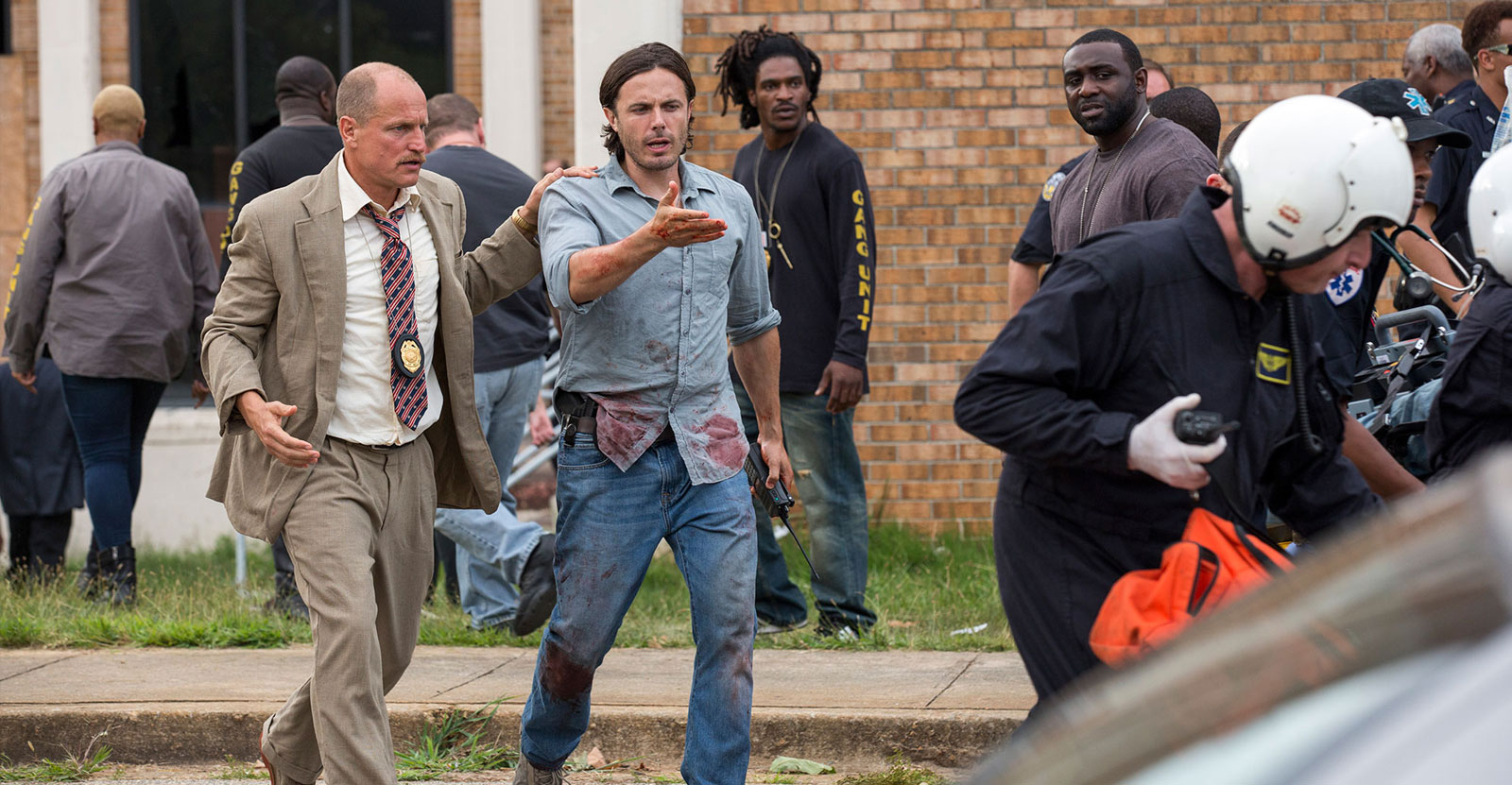 John Hillcoat's The Proposition is an incredible film. Since that 2005 picture, Hillcoat has explored familiar territory: characters accepting, embracing, or recoiling from the violent worlds they inhabit. Triple 9, which is about a group of corrupt cops forced to commit a bank heist, looks right up Hillcoat's alley. The red-band trailer is rough and mean, and if the film reflects the tone and raw energy we saw in that footage, then this heist film should be another stirring picture from the Australian director.
War on Everyone (Release Date TBD)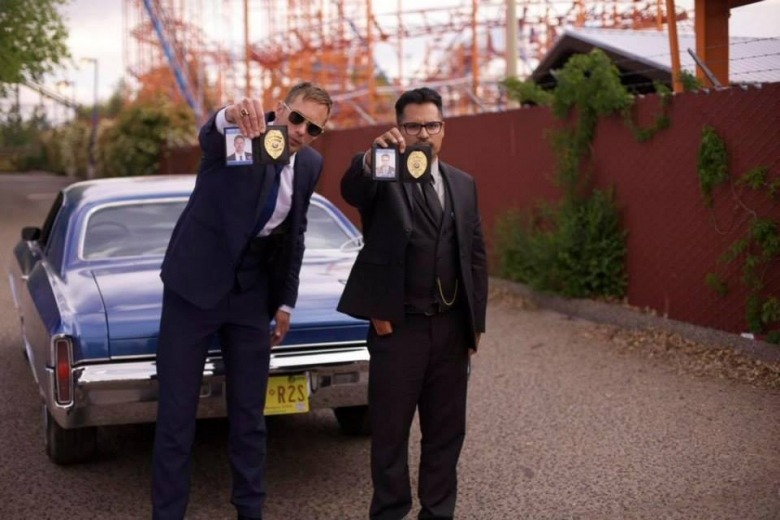 While both the very excellent Calvary and The Guard are set in Ireland, writer-director John Michael McDonagh is changing things up with his next film, War on Everyone. The dark comedy is set in New Mexico, following two corrupt cops (played by Alexander Skarsgård and Michael Peña) who run into some trouble when they pick the wrong criminal to blackmail. Peña is frequently hilarious, but Skarsgård, too, has some real comedic chops; he's very, very funny in last year's The Diary of a Teenage Girl. Knowing McDonagh's sharp sense of humor, Peña and Skarsgård will share some great comedic moments together.
The Meddler (April 22nd)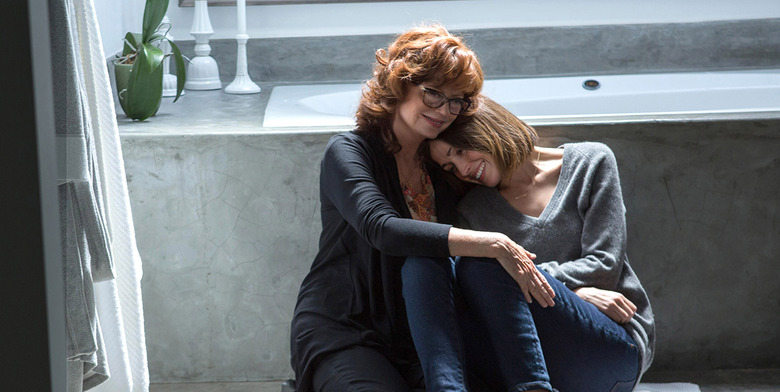 Movies that highlight the goodness in people are a bit of a rarity, and writer-director Lorene Scafaria told one of those stories with her directorial debut, Seeking a Friend for the End of the World. While that film was divisive, I'm a fan of its unapologetic sweetness, which never rings false, and its heartstring-pulling. Her sophomore effort, The Meddler, was received more warmly at last year's Toronto International Film Festival. Susan Sarandon, especially, was praised for her performance in the mother-daughter film — and we don't see enough movies these days with her in the starring role.
Everybody Wants Some (April 15th)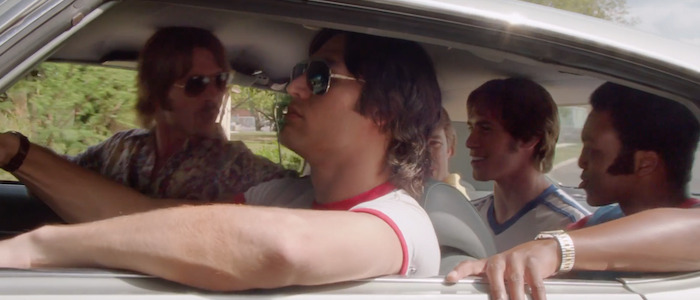 Following the reflective Boyhood, writer-director Richard Linklater is once again taking a look at the past with his upcoming comedy. Everybody Wants Some is a "spiritual sequel" to Dazed and Confused, and the trailer for the film definitely evoked the classic high school comedy's tone and spirit. The world of Dazed and Confused is a place I want to revisit, so Linklater's latest has me more than interested.
Goon 2 (Release Date TBD)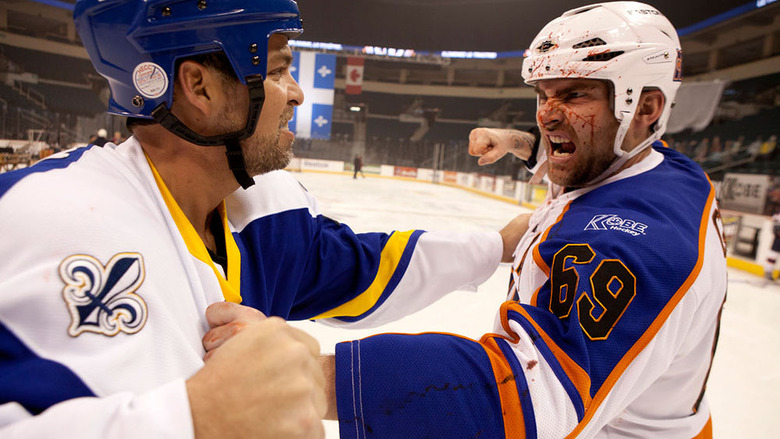 Whenever I see Goon 2 hasn't made a most-anticipated list for 2016, I'm either left in confusion or disgust. Have people forgotten the funny, clever, and surprisingly sweet 2011 comedy? I hope not, but hopefully they'll be reminded once we see the Jay Baruchel-directed sequel later this year. All kidding aside, I'm neither disgusted nor confused when people leave Goon 2 off their lists — just deeply, deeply disappointed.
The Lobster (March 11th), The Invitation (March 25th), and Green Room (April 15th)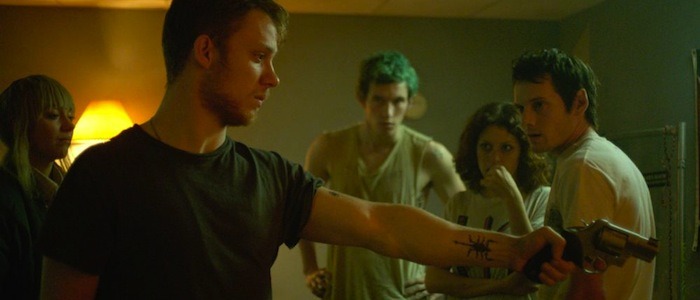 If all three of these movies came out in 2015, they would've made my best of the year list. I was lucky enough to see these films at Fantastic Fest: The Invitation is an emotionally and physically startling thriller, with an unpredictable and quietly propulsive structure; Green Room is a brutal and intense siege film, featuring a killer performance from Imogen Poots; and The Lobster is a gorgeous, painful, and insightful look at relationships and the single life. See all three of these movies. Then see them again.
10. Jack Reacher: Never Go Back (October 21st)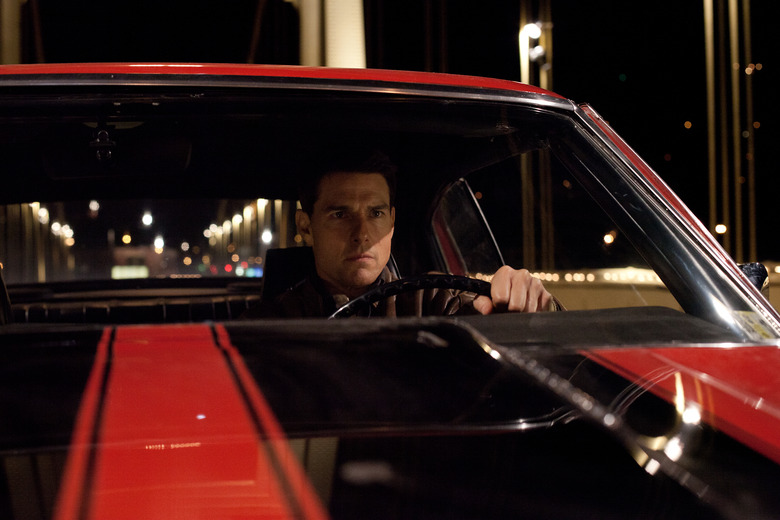 Not all Lee Child fans were pleased with Tom Cruise's casting in Christopher McQuarrie's Jack Reacher, but it's fair to say some of those skeptics were won over by the actor's commanding performance in the 2012 film. Cruise is cool and confident as the titular character, with a grand presence. Like John Wick, I want to see this unstoppable character in action again. Jack Reacher is an old-school type of action movie, with a reliance on practical action and efficient filmmaking. Ed Zwick is directing the sequel, but fingers crossed he retains some of the first film's glorious charms.
9. Knight of Cups (March 4th) and Weightless (Release Date TBD)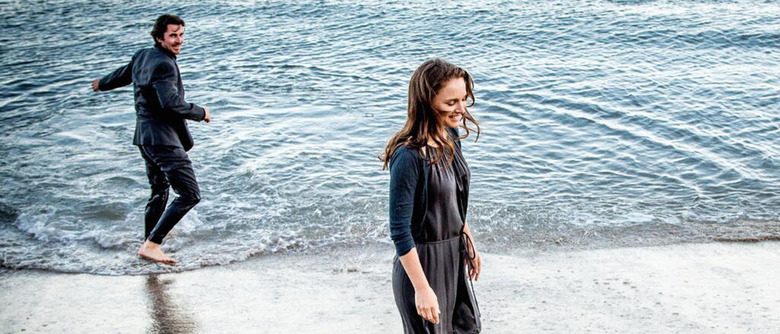 Even people who hate Terrence Malick's movies at least have something to say about them. Not many filmmakers are capable of bringing out such passion in both fans and non-fans, and I almost look forward to the conversation surrounding Malick's pictures as much as the movies themselves. While his last effort, To the Wonder, lacks the emotion we're accustomed to from Malick, I'm always ready to get lost in his images and experimental narratives.
Knight of Cups has a confirmed release date, while it's speculated we'll see his Austin-based film, starring Rooney Mara and Ryan Gosling, later this year.
8. Bourne 5 (July 29th)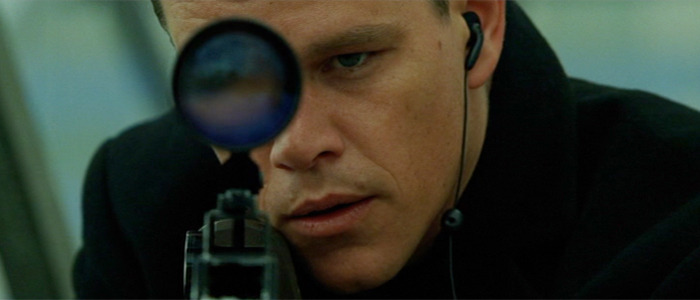 For years Matt Damon expressed hesitation about playing Jason Bourne again. Universal, surely, offered him heaps of cash to come back – but he held out for director Paul Greengrass' return and a script worth making. In the end, the actor got what wanted, because he's back for another sequel. Both Damon and Greengrass aren't cash grab kind of artists, so it's doubtful they're making this movie for the wrong reason. The two have a wide range of options, and considering they've decided to return to Bourne, they must have actually found an organic way to tell another story in this world.
7. Manchester by the Sea (Release Date TBD)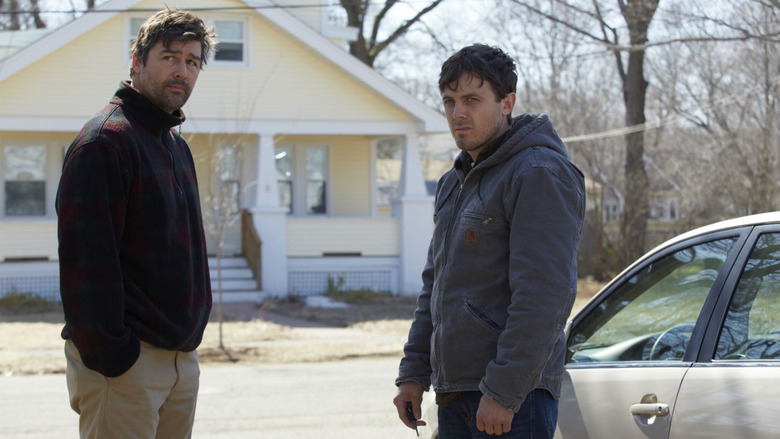 Fox Searchlight buried Margaret. After sitting on the shelf for five years and facing some legal troubles, Kenneth Lonergan's film flew way under the radar. But the end result was a beautiful, sometimes messy coming-of-age tale. Lonergan writes with such honesty, especially when it comes to family (go watch You Can Count on Me). He once again explores a sibling relationship in Manchester by the Sea, starring Casey Affleck and Kyle Chandler. The film premieres at Sundance this month, and I eagerly await the early reviews for Lonergan's new drama.
6. Silence (Release Date TBD)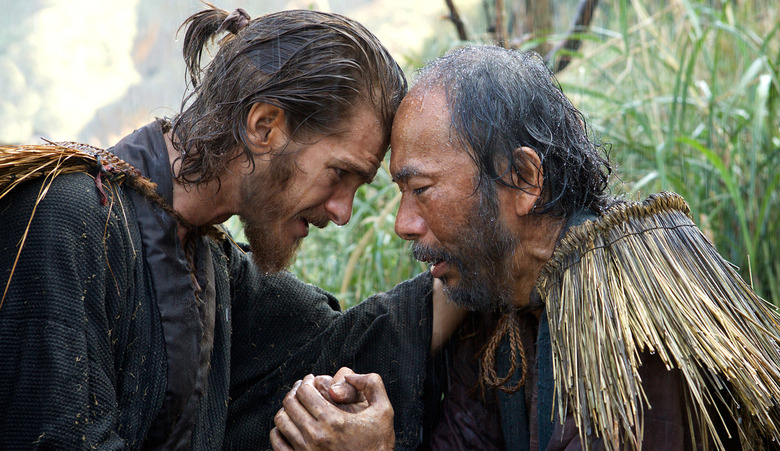 After plenty of delays, Martin Scorsese finally commenced principal photography on Silence last year. Faith and religion has played a major role in Scorsese's filmography, and this time, he's telling a story about two Jesuit priests on a mission in Japan during the 17th century. Since Silence is a Martin Scorsese film, there's no reason not to be ecstatic about this one.
5. The Bad Batch (Release Date TBD)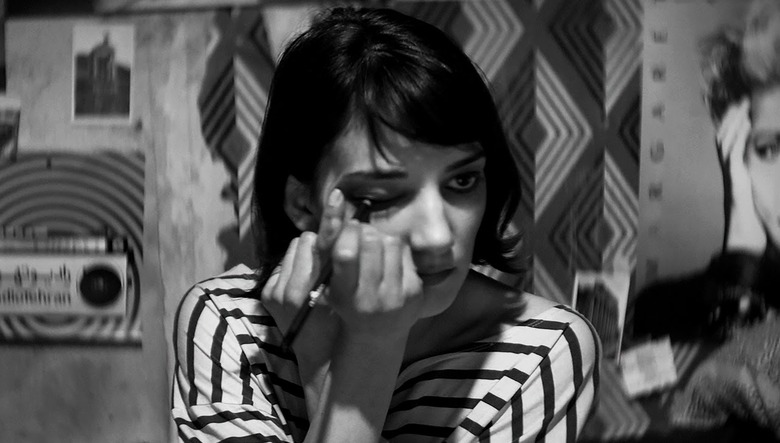 A "post-apocalyptic cannibal love story" featuring a "dope soundtrack"? Who doesn't want to see that movie? The Bad Batch is written and directed by Ana Lily Amirpour, the filmmaker behind the lovely and effortlessly cool A Girl Walks Home Alone at Night. She's an exciting and bold talent, and I can't wait to see where her career goes. Her sophomore effort stars Jim Carrey, Keanu Reeves, and Diego Luna.
4. Untitled Howard Hughes Movie (Release Date TBD)
I almost hesitated placing Warren Beatty's long-gestating Howard Hughes project on this list. Beatty is famous for taking his time, and he hasn't changed his ways with this film. Originally scheduled to come out last summer, we still have no clue when we'll see the actor, writer, and director's latest, but the odds are it'll finally come out this year. As a huge fan of Beatty's directorial efforts, especially Bulworth, this is more of an event for me than most tentpole pictures we'll see this year.
3. Hail, Caesar! (February 5th)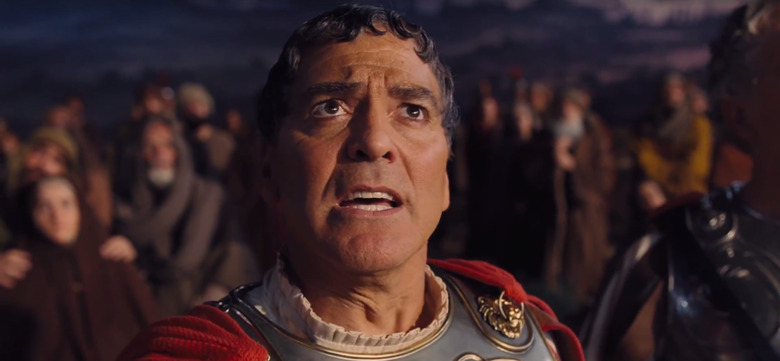 It's a Coen brothers' movie — do I really need to say more than that? Well, I kind of do, so here goes: this looks like a more farcical, even stranger depiction of the frightening world of Hollywood than what we saw in Barton Fink. Packed with a stellar cast, Hail, Caesar! appears to be another immensely charming screwball comedy from the directors. The Coen brothers haven't made a disappointment in over 10 years, and even their misses aren't without merit. I don't see them making another misstep anytime soon. Hail, Caesar! in no way looks like it'll disappoint.
2. The Nice Guys (May 20th)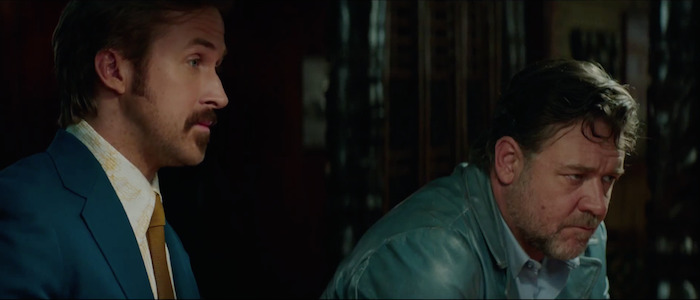 Years ago I read an early draft of Shane Black's upcoming film, and it was everything I wanted and more from one of his scripts. The clever structural choices, the sharp quips, the wonderful buddy dynamic, and the surprising amount of heart — it's downright wonderful. Black is an old pro at writing two-handers by now. His latest duo, Holland March (Ryan Gosling) and Jackson Healy (Russell Crowe), at least on the page, are every bit as compelling as Harry Lockhart and Gay Perry from Kiss Kiss Bang Bang. This is the kind of R-rated fun I want to see from Black, especially during the summertime.
1. Midnight Special (March 18th) and Loving (Release Date TBD)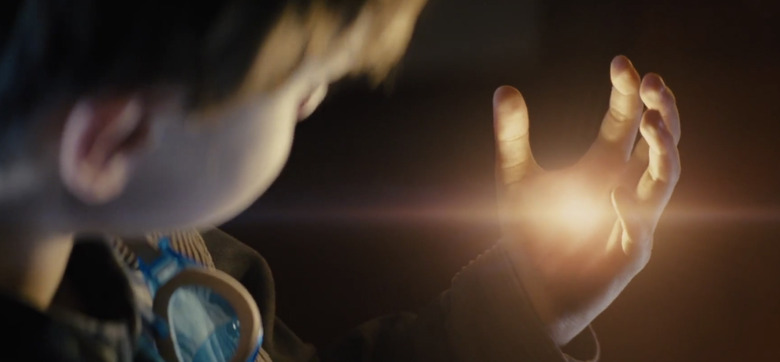 Not only are we seeing one film from writer-director Jeff Nichols this year, but two. His last film, Mud, found the audience it deserved, likely helping him to get his original sci-fi drama, Midnight Special, made. Nichols' first big studio film looks very much like a Jeff Nichols film: full of heartbreak, terror and emotion. I've spoken to a few people who have seen Midnight Special, and from what I've been told, you should keep your hopes high for his fourth feature. Later in the year we'll probably see Loving, which stars Joel Edgerton, Ruth Negga, and the director's good luck charm, Michael Shannon. This is a good year to be a Jeff Nichols fan.