Angie Han's 10 Most Anticipated Films Of 2016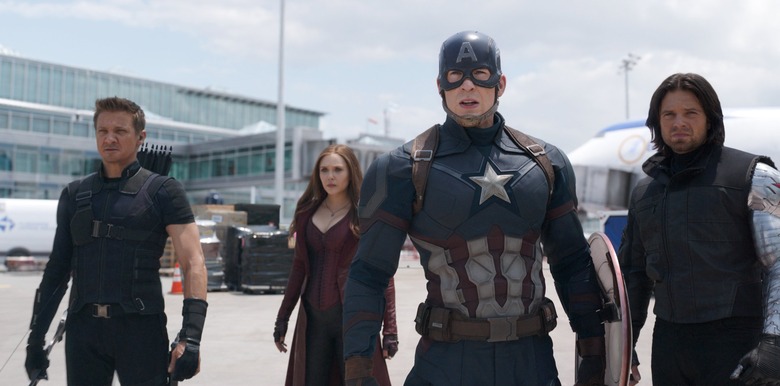 There's so much about the process of putting together a "most anticipated" list that just isn't fair. Films that have already put out trailers have a distinct advantage over those that haven't. New installments of familiar franchises are easier to get hyped for than completely unknown quantities. And in any given year, some of the very best films are the ones that come out of seemingly nowhere, crafted by filmmakers and stars we haven't even heard of yet.
So I'm not going to pretend there's anything close to an even playing field here. This isn't a merit-based competition, because by definition I don't know what merits any of these films have yet. It's simply an excited look ahead at the year to come. Here are the films that make me glad, even in the freezing doldrums of January, that we've finally arrived at 2016.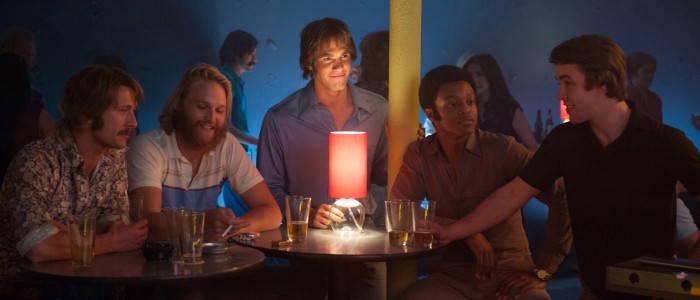 Disqualifications
Richard Linklater's Everybody Wants Some, Martin Scorsese's Silence, and Mark Osborne's The Little Prince would've all been among my top 10 most anticipated films of 2016... if they hadn't already landed among my top 10 most anticipated films of 2015. My reasons for wanting to see them haven't changed, and it seems silly to rehash them here, so I've gone ahead and omitted them this year.
On a related note, I've also decided to learn from my mistakes and rule out any films that don't already have 2016 release dates, including, in no particular order, Ben Wheatley's High-Rise, Kenneth Lonergan's Manchester-by-the-Sea, Ana Lily Amirpour's The Bad Batch, Christopher Guest's Mascots, James Ponsoldt's The Circle, and Chan-wook Park's The Handmaid.
Finally, I am removing Yorgos Lanthimos' The Lobster from the running because I've already seen it. But if you've come here to figure out which films you should keep on your radar for 2016, I strongly recommend this one. It's a spiky modern romance anchored by Colin Farrell at his hangdog best, and makes a strong argument for putting Olivia Colman in anything and everything.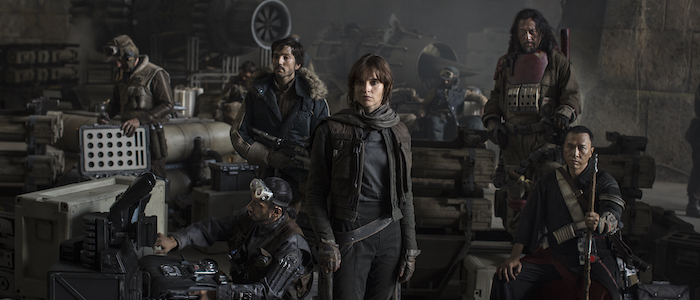 10. Rogue One: A Star Wars Story (December 16)
The Force Awakens was such an effective return to the Star Wars universe that a small part of me resents Rogue One for being next, rather than Episode VIII. That said, I'm already assuming my resistance will only last as long as it takes to get to that first trailer. The cast, led by Felicity Jones, is top-notch, and they're in the capable hands of Gareth Edwards. Best of all, it looks like there will be nary a Skywalker in sight. The galaxy far, far away is a big one. It's about time we met some of the other people living in it.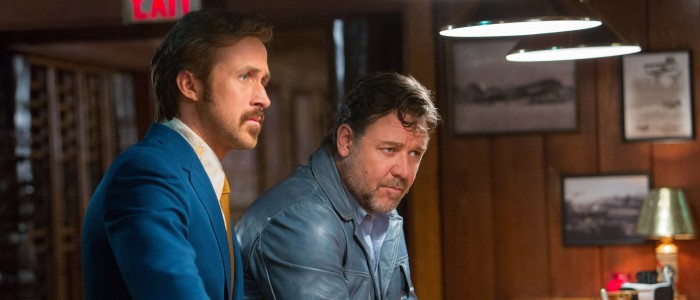 9. The Nice Guys (May 20)
Iron Man 3 felt about as much like a Shane Black movie as it possibly could while also feeling like a Marvel movie, but I'm excited to see Black return to his wheelhouse outside the PG-13 constraints of the MCU. Based on the trailer, all his usual hallmarks are there: the punchy energy, the snappy dialogue, the sardonic humor, the offbeat action, the a**hole characters you kind of end up loving anyway. If you look closely, you'll even spot some Christmas decorations in the background. At the center of it all are Russell Crowe, who might really want to consider adding more comedy to his repertoire, and Ryan Gosling, who's so much better in quippy bro mode than strong silent antihero mode.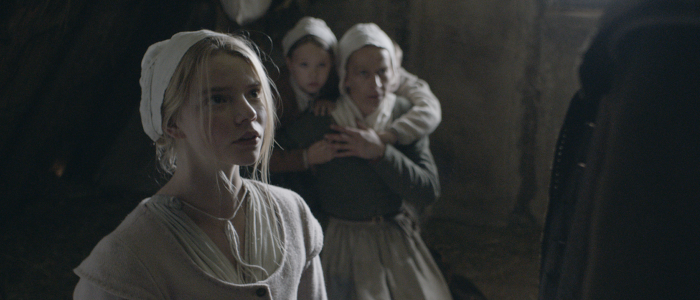 8. The Witch (February 19)
It's been nearly a full year since The Witch premiered at last year's Sundance Film Festival, and the buzz still hasn't died down. Those who've seen it have already anointed it one of the best films of 2016, and those who haven't are eagerly circling its February 19 release date on our calendars. I've gone out of my way to avoid hearing too much more about it (those reviews have already sold me; I don't see any point in "spoiling" myself further) but based on what I've heard it sounds like horror at its best: intelligent, atmospheric, and disturbing in a way that lingers long after you've shaken off all the surface-level creepiness.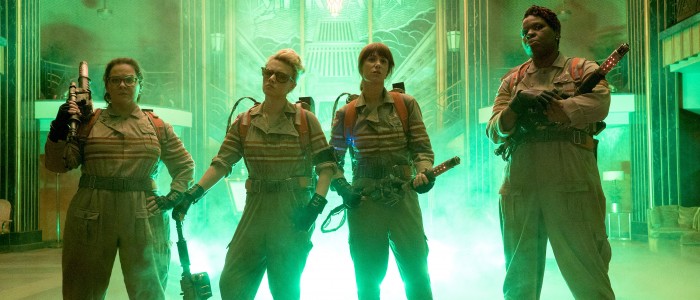 7. Ghostbusters (July 15)
I didn't think Sony could do anything to get me interested in a Ghostbusters reboot. I was wrong. The moment Paul Feig announced his intentions to direct a new Ghostbusters movie with a female cast, I went from being preemptively annoyed to being curious – here, finally, was an idea that genuinely felt fresh. Then, when he cast Kristen Wiig, Melissa McCarthy, Leslie Jones, and Kate McKinnon, as his new fab four, I went from being curious to being fully hyped. Maybe it'll live up to the original and maybe it won't, but what I'm really looking forward to is seeing Feig and his cast make Ghostbusters their own.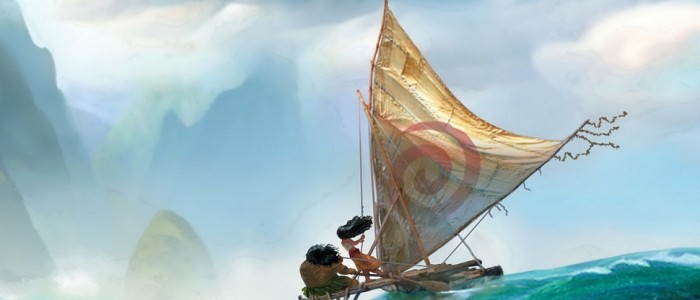 6. Moana (November 23)
Disney Animation has been on a roll lately, with films as varied as Frozen, Wreck-It Ralph, and Big Hero 6, and it doesn't look like they're slowing down this year. Zootopia looks like a delight (that sloth's slow-spreading grin is especially golden), but I'm even more intrigued by Moana. Dwayne Johnson, quite possibly the most lovable movie star alive, voices a demigod opposite newcomer Auli'i Cravalho as Disney's first Polynesian princess. And Lin-Manuel Miranda, the certified genius behind Hamilton, provides the music, which means you parents may want to brace yourself for an earworm to rival "Let It Go."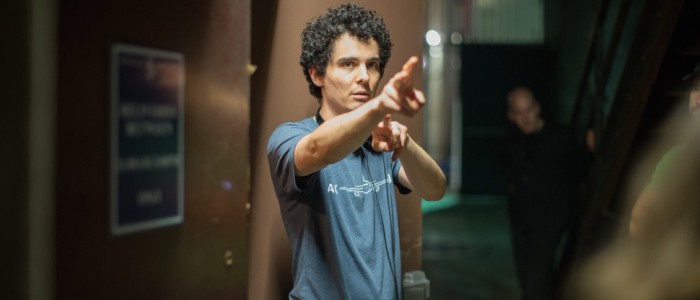 5. La La Land (July 15)
The rhythm and energy that Damien Chazelle demonstrated in the brutally intense Whiplash will be used for much gentler aims this year in La La Land. The musical romance looks so old-fashioned that it paradoxically feels fresh — when's the last time we got a Ginger Rogers / Fred Astaire-style picture? But like any cinematic love story, it'll live or die by the chemistry between its leads. Fortunately, Chazelle's got himself a fantastic pairing in Ryan Gosling and Emma Stone, who demonstrated such effortlessly sexy chemistry in Crazy, Stupid, Love.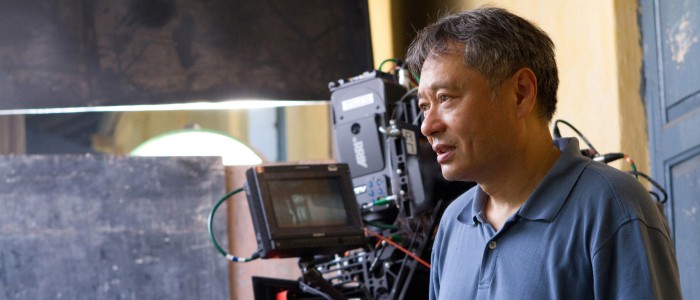 4. Billy Lynn's Long Halftime Walk (November 11)
Veteran's Day is the perfect release date for Billy Lynn's Long Halftime Walk, which digs into that uncomfortable chasm between America's loud, showy celebration of "the troops," and the way we really treat them. The source novel by Ben Fountain is the kind of deep, dark funny that only comes from the places that hurt, and his vividly drawn characters (who'll be played by Vin Diesel, Garrett Hedlund, Kristen Stewart and others in the movie) lingered with me long after I put it down. The thoughtful, empathetic Ang Lee seems like just the guy to bring it to life. And since he's made the choice to shoot the film in 120 frames per second, it's going to be a technical curiosity as well.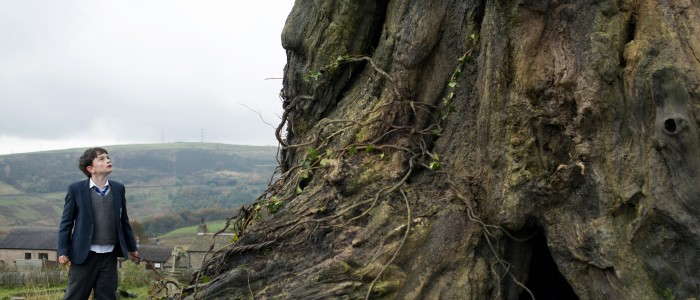 3. A Monster Calls (October 14)
A Monster Calls will be one of two movies this year about monsters whisking away small children, and given that the other one is a Steven Spielberg movie based on a Roald Dahl classic, it's certainly the lower-profile of the two. But for my money, A Monster Calls is the one I'd rather see. The first trailer nearly had me in tears, thanks to its liberal use of the "Cloud Atlas" score and Liam Neeson's rumbling, weary voiceover. J.A. Bayona's The Orphanage was a horror movie with a grieving heart; A Monster Calls is a different, far less terrifying beast, but in its own way it looks no less haunting.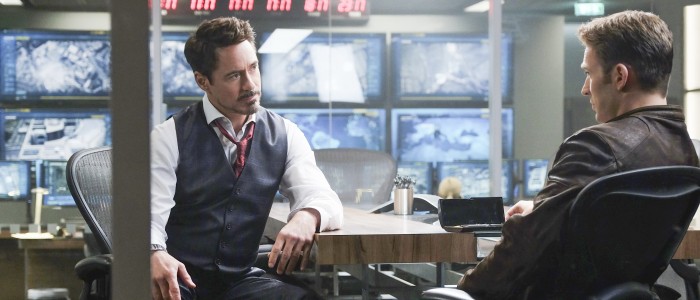 2. Captain America: Civil War (May 6)
The Marvel formula is getting more tired every time they trot it out, and the emphasis on preserving the franchise sometimes gets in the way of the individual movies. On the other hand: holy shit, that trailer. Marvel's greatest strength has always been its deep bench of distinct, lovable, totally knowable heroes, and Captain America: Civil War seems to wield that weapon to its full effect. When Cap and Iron Man face off, their punches land with the weight of 12 films and eight years' worth of meticulous world-building and character development. If the Russo brothers have done their job, this one's gonna hurt, and I, for one, can't wait.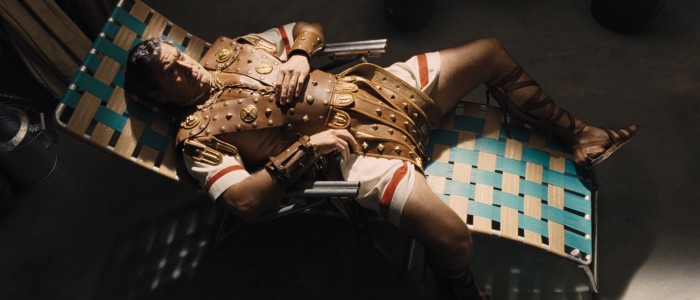 1. Hail, Caesar! (February 5)
The Coen brothers are following up the perfect melancholy of 2013's Inside Llewyn Davis with its polar opposite: a bright, big, zany comedy set in the Golden Age of Hollywood, where appearances are everything and the truth is something to be altered, hidden, or otherwise taken care of. There are musical numbers, and inside jokes, and a kidnapping mystery, and more A-list movie stars than you can shake a stick at; Josh Brolin, George Clooney, Scarlett Johansson, Channing Tatum, and Tilda Swinton are just some of the A-listers on board. In short, Hail, Caesar! is going to be one hell of a good time.