'11.22.63' Trailer: The Past Pushes Back Against James Franco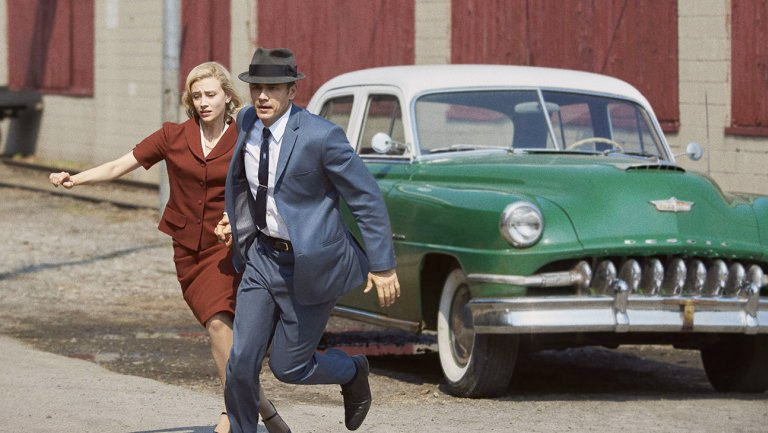 There seems to be nothing that James Franco can't do, and now we can add time traveler to his long list of achievements. Franco leads the new Hulu series 11.22.63, an adaptation of Stephen King's novel of the same name about a high school history teacher who is sent back in time to prevent the assassination of John F. Kennedy. So far we've only gotten brief glimpses of the series produced by J.J. Abrams and his Bad Robot production banner, but now a full trailer shows us more of what we can expect.
Here's the new 11.22.63 trailer from Hulu:
It's Chris Cooper who sends Franco back in time, but we're not sure what his motivation is beyond simply saving Kennedy, or why he is able to send Franco back in time. There's definitely a Back to the Future vibe here, but without the comedy to break the tension. Plus, the past seems a little more threatening to Franco than it was to Marty McFly as time seems to push back when it feels like something is about to be changed. This is a series I'm certainly looking forward to watching next month.
For some reason, Franco almost thought that he wouldn't be able to star in an adaptation of the book that he fell in love with when he heard that J.J. Abrams was involved. In a post at Vice, he wrote:
"I wanted the rights to the book, but J. J. Abrams has them and is adapting the novel into an online miniseries. I love J. J. Abrams as much as the next person (though I bet there are some pretty ardent Lost fans that I'll never match in fervor), but come on. That guy gets to do everything."
Not long after the post was written, Abrams got in contact with Franco about working on the project together. And the rest is history, literally. The rest of the cast includes Josh Duhamel, T.R. Knight, Cherry Jones, Sarah Gadon, Lucy Fry, George MacKay and Daniel Webber with The Last King of Scotland and State of Play director Kevin Macdonald directing and executive producing the first two hours of the eight-part series.
Hulu Original series 11.22.63 is a thriller in which high school English teacher Jake Epping (James Franco) travels back in time to prevent the assassination of President John F. Kennedy — but his mission is threatened by Lee Harvey Oswald, falling in love and the past itself, which doesn't want to be changed. Also starring Chris Cooper, Josh Duhamel, T.R. Knight, Cherry Jones, Sarah Gadon, Lucy Fry, George MacKay and Daniel Webber.
The eight-part event series based upon the New York Times best-selling 2011 novel written by Stephen King premieres Presidents Day, Feb. 15, 2016, on Hulu. J.J. Abrams, Stephen King, Bridget Carpenter and Bryan Burk serve as executive producers. Academy Award®-winning Director Kevin Macdonald (Last King of Scotland, State of Play, Black Sea) directs and executive produces the first two hours.
11.22.63 hits Hulu on February 15th.