HBO Rolls Out New Trailers For 'Vinyl', 'Sesame Street', And 'Togetherness'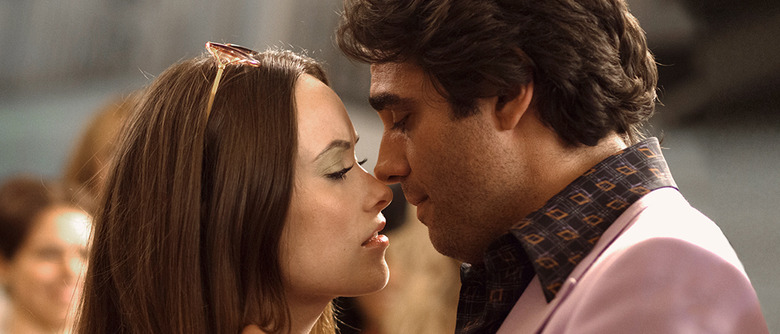 As a premium cable channel, HBO can show pretty much whatever the hell they want, and when it comes to their prestige dramas they rarely pass up an opportunity to do just that. Colorful curses? Great. Graphic, gory violence? Fantastic. Nudity? Yes please, and preferably while some esteemed British character actor is delivering a boring exposition dump.
But that's not all HBO does. The network shows a very wide variety of programming, thank you very much. Why, just this winter, they're premiering both Vinyl, which comes with all the usual trapping of an HBO prestige drama, and Sesame Street, which has none of them. And let's not forget the new season of Togetherness, which earned tons of great buzz when it debuted last year. Watch trailers for all three shows – Vinyl, Sesame Street, and Togetherness — after the jump.
Vinyl is an HBO prestige project if there ever was one. Its pedigree is unimpeachable: it hails from Boardwalk Empire creator Terence Winter, and counts Martin Scorsese and Mick Jagger among its executive producers. Its setting is dynamic: it unfolds at the dawn of punk, disco, and hip-hop in 1970s New York. (Yes, just like that other trailer we showed you this week.) And its premise should provide plenty of opportunities to flaunt its premium-cable liberties: Bobby Cannavale plays record exec Richie Finestra, who might just be able to save himself and his company if he doesn't self-destruct first. In other words, it's definitely something we'll be tuning in for when it premieres February 14 at 9 PM.
And now, for something completely different...
Sesame Street's move from PBS to HBO inspired some grumbling when it was first announced. And there is something sad about the fact that a franchise that's brought joy to countless children over half a century could no afford to remain on public broadcasting. But if the alternative was losing Sesame Street completely, a shift to HBO is definitely the better option. And it's worth pointing out that this doesn't mean kids whose parents can't afford HBO will be cut off from the show entirely. New episodes will air on PBS nine months after they premiere on HBO. Sesame Street's HBO run begins January 16.
It is a bit funny to think of Sesame Street airing on a network whose bread and butter seems to be NSFW dramas, but Sesame Street should have no trouble taking it in stride. They've even parodied Scorsese and Winter's HBO series Boardwalk Empire before.
Finally, HBO also rolled out a new trailer for season 2 of Togetherness.
Togetherness didn't debut to quite as much hype as some of HBO's other comedies have (like Girls, with whom it shares the hour), but reviews have been rock-solid. While the premise is very familiar, critics have praised a strong cast and a grounded tone for keeping the series fresh. Season 2 premieres February 21, which means you've got plenty of time if you (like me) still need to catch up with the first season.