How Starz Turned Steven Soderbergh's 'The Girlfriend Experience' Into A TV Series: "Take The Title And Start Over"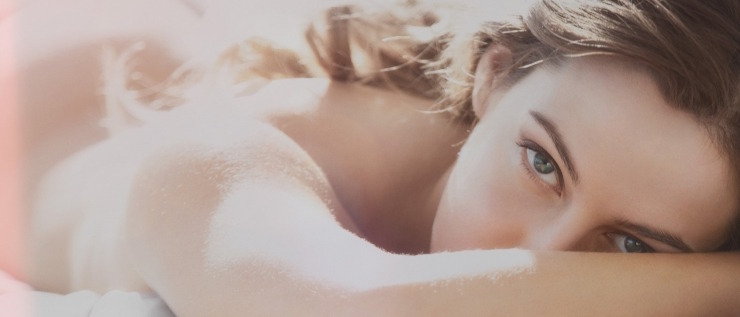 Starz presented a panel on The Girlfriend Experience today for the Television Critics Association. Steven Soderbergh, who directed the film on which the series is based, is producing the limited series written and directed by Lodge Kerrigan and Amy Seimetz. Riley Keough stars as Christine Reade, a law student making extra money providing transactional relationships, giving customers a girlfriend experience including sex and emotional intimacy. 
Executive producer Philip Fleishman had worked with Soderbergh on a Yes concert film. He was returning materials from the 1985 film when he proposed a Girlfriend Experience TV show to Soderbergh.
"We started talking and he said, 'I don't know what your plate is in terms of projects but have you ever thought of making GFE as a series?,' Soderbergh said. "I hadn't. I thought this could work. That's when the discussion started of I'd like to take an independent auteur-driven approach to this show. That's when I reached out to Amy and Lodge."
The show is a complete standalone story with no connection to 2009 movie starring Sasha Grey. "There's no connection," Kerrigan said. "It's a completely original series. It was inspired by the movie."
Soderbergh added, "I think the mandate was: take the title and start over."
Kerrigan discussed the independent filmmaking approach to the Starz series, and how it differs from Soderbergh's film. "As much as I admire Steven, we're different people," Kerrigan said. "When you're on set and making choices, I tend to trust my own instincts and not try to follow or copy someone else. I think we approached it a different way. We shot everything on location, he used a lot of natural lighting. We light very little. We did the standard things, try to follow the sun. The important thing was the filmmaking reflected the content. To create a sense of naturalism and realism that I think is present in the show, the photography really helped and complemented that."
Keogh worked with Soderbergh on Magic Mike and he suggested her to Kerrigan and Seimetz, though added he did not require them to cast her. For Keogh, the big challenge was wrapping her head around "being able to have sex with no emotional connection," Keough said. "I started to understand that the more sex scenes I did, how it could just be a physical thing. That's not what it is for me but that's what it is for Christine. So I sort of wrapped my head around that as I went along."
A GFE, which is what they are called in the business, can be an empowering role for a woman to play. However, the show is not saying that every woman should jump into the GFE business.
"To a certain personality," Seimetz said. "I don't think this is a job that every woman can do. I think you have to have a certain personality to want to meet strangers in hotel rooms and be alone. You've got to have sort of a fearlessness. For me personally, no, that sounds like my own living hell because I can't bite my tongue. I think for some women, it is a simple way to make money but it takes a certain kind of personality to actually put yourself in that position."
Kerrigan adds it is important not to judge Christine. "What this show portrays I think is really important is a woman who likes sex and without guilt and without shame," Kerrigan said. "She's a sexual person. I think that's nothing to be ashamed of."
For Keough, Christine seemed like the sort of role many of her male counterparts would play, so she relished the opportunity to play her herself. "It's not something you've really seen as a lead character on a TV show," Keough said. "I wouldn't say she's extremely likable or morally correct. She's very controlling and kind of manipulative. She likes sex. It's more of a character you'd see as a man. That's what drew me to the show."
The Girlfriend Experience premieres April 10 on Starz, with all episodes available on Starz On Demand, or airing weekly on Starz.