Aaron Sorkin Will Make His Directorial Debut With 'Molly's Game'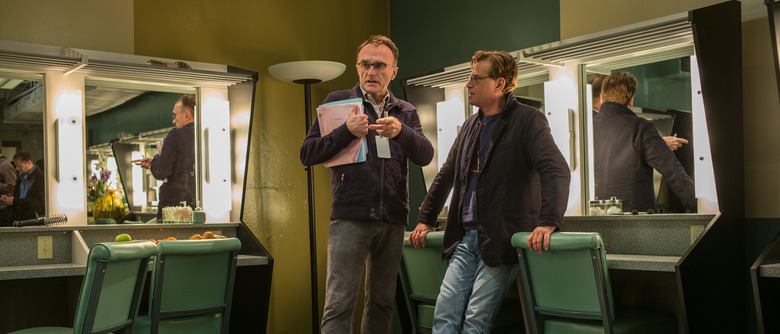 Aaron Sorkin is the rare screenwriter whose work is as instantly recognizable as any auteur director's. Steve Jobs was described as an Aaron Sorkin movie just as often, if not more, as it was a Danny Boyle movie. The distinct rat-a-tat patter of his dialogue has also been heard in films by the likes of David Fincher (The Social Network) and Mike Nichols (Charlie Wilson's War).
But now Sorkin's going to go from just writing movies, to directing them. The Oscar-winning scribe is preparing to make his directorial debut with Molly's Game, based on Molly Bloom's memoir about her years running an underground poker ring that catered to the Hollywood elite. 
This actually isn't the first time we've heard about Molly's Game. In November 2014, a few months after Bloom's book was published, producer Mark Gordon got Sorkin on board to write the screenplay. Since then, Deadline reports, the project's been set up at Sony with Sorkin directing as well as writing. Amy Pascal is producing with Gordon. The project is on the fast track and the casting process is expected to get underway soon.
Bloom was a world-class skier, but when she failed to make the U.S. Olympic team she moved to Los Angeles to become a cocktail waitress. From there, she rose through the ranks to run one of the most exclusive poker games in in town, with A-list players like Ben Affleck, Leonardo DiCaprio, and Tobey Maguire. (And yes, she shares the good gossip.) But the good times come to an end when the FBI arrested her in 2013.
Besides his film credits, which also include A Few Good Men, The American President, and Moneyball, Sorkin is also known for creating the TV series Sports Night, The West Wing, Studio 60 on the Sunset Strip, and The Newsroom. Molly's Game will be his first time directing in film or television.
Here's the book jacket synopsis for Molly's Game, which sounds kind of like a less upsetting version of Wolf of Wall Street.
Molly Bloom reveals how she built one of the most exclusive, high-stakes underground poker games in the world—an insider's story of excess and danger, glamour and greed.
In the late 2000s, Molly Bloom, a twentysomething petite brunette from Loveland Colorado, ran the highest stakes, most exclusive poker game Hollywood had ever seen—she was its mistress, its lion tamer, its agent, and its oxygen. Everyone wanted in, few were invited to play.
Hundreds of millions of dollars were won and lost at her table. Molly's game became the game for those in the know—celebrities, business moguls, and millionaires. Molly staged her games in palatial suites with beautiful views and exquisite amenities. She flew privately, dined at exclusive restaurants, hobnobbed with the heads of Hollywood studios, was courted by handsome leading men, and was privy to the world's most delicious gossip, until it all came crashing down around her.
Molly's Game is a behind the scenes look at Molly's game, the life she created, the life she lost, and what she learned in the process.