Cool Stuff: Vote To Make This Custom Microscale LEGO Disneyland An Official Set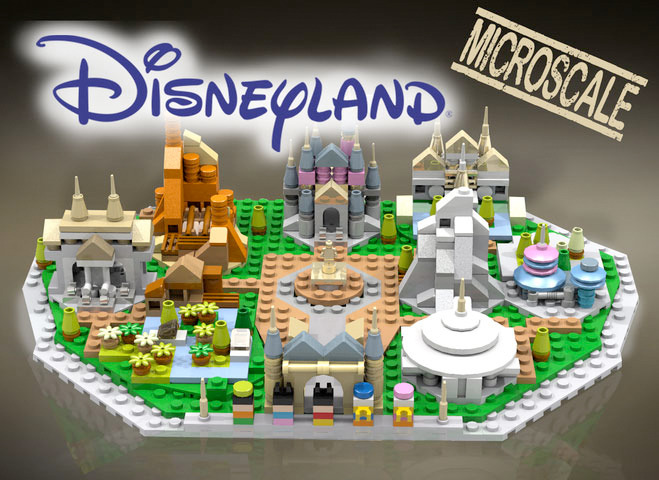 We've been big fans of all things LEGO at /Film for awhile. So whenever a cool custom LEGO set comes along that deserves to be made into an official set, we want to make sure it gets as much support as possible over at LEGO Ideas. And since we also have a love for theme park fun, a certain LEGO set paying tribute to Disneyland is right up our alley.
One LEGO fan and model builder has created a microscale LEGO version of Disneyland and Disney's Hollywood Studios. It's a cool little creation, and if it gets enough votes to potentially get made, it's not the kind of LEGO set that's going to break the bank (unlike that awesome LEGO Ghostbusters firehouse). Check out the LEGO Disneyland set below!
Here's an animated video showing off the microscale LEGO Disneyland set (via The Disney Blog):
And here's some photos of the set broken down into sections as well:
As we said, this microscale set from Nick Carlierti is up at LEGO Ideas, and as usual, if it gets 10,000 votes, it'll be considered for production as an official LEGO set. The only difficulty might be securing the rights to actually produce the set. But we won't find out unless the set gets the support it needs to get in front of the LEGO jury.
It's impressive that these microscale sets are actually recognizable as the locations they're trying to emulate with such few LEGO pieces. There should be more microscale LEGO sets of bigger locations some fans don't have to spend hundreds of dollars for the full size sets.