This Week In Trailers: A Strange Love Affair With Ego, Viva, Trolls, River Of Grass, Instant Death, The Thing About Greece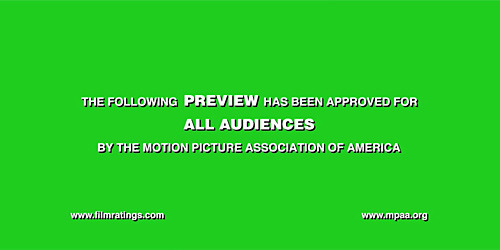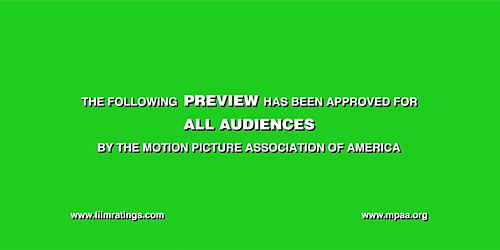 Trailers are an under-appreciated art form insofar that many times they're seen as vehicles for showing footage, explaining films away, or showing their hand about what moviegoers can expect. Foreign, domestic, independent, big budget: What better way to hone your skills as a thoughtful moviegoer than by deconstructing these little pieces of advertising? This week we talk about self-centered citizens of the world who think they're precious little snowflakes, talk about gender identification inside Cuba, patent trolls, a tour of Greece you wouldn't have expected, showcase an oldie but goodie from director Kelly Reichardt, and OG Incredible Hulk, Lou Ferringo, stars in a cinematic car accident that looks truly delicious.A Strange Love Affair with Ego Trailer
This was piercing.
If you didn't know this was a documentary you would be hard pressed to believe this is a tender slice of life examination of a sister by her sister. Director Ester Gould was intrigued by his sister and decided to make a movie to work through some issues she saw as an outsider looking in. The film's description truly lays it out:
Ever since she was a young child, filmmaker Ester Gould has been amazed by the sheer self-confidence of her older sister Rowan, whose boundless creativity and natural beauty tended to make everyone around her jealous. She has the world at her feet, and the universe is her playground. But can such a well-developed sense of your own worth go too far? Self-assurance is greatly valued – until it spills over into an unhealthy overestimation of the self. In this incisive, personal visual essay, Gould explores our society's increasing obsession with the self. Thanks in part to social media, the pressure to have a fantastically successful life is ever greater; personal development seems to be the only thing that counts. The filmmaker follows a number of seemingly successful people going out, socializing and participating in the art world, as they reflect in conversations or interviews on the level of self-confidence they display and how this relates to their actual "self."
What this trailer does, though, is meld all of the fantastical reenactments with real life that it becomes a wicked pastiche of memory, documentary and recreation. While, yes, some of this was staged the net result is a piece of marketing that asks you to go along with this film filled with multiple worlds: fact, fiction, and the truth that may lie in-between.
The Thing About Greece Trailer
Fact: I literally stumbled upon this.
What drew me into director Themistocles Lambridis' (one of the best names ever) snowboarding documentaries is that more than just being about some yokel finding some sweet powder to show us his even sweeter moves there's an undercurrent of this being an indie film made by someone who just wants to chronicle his country and the places within his country to do said sweet moves. It's not some ski Adonis who's repelling off the Himalayas and has a RED Digital strapped to his buddy's back so it can capture amazing feats of athletic prowess in order to be projected on an IMAX, this looks and feels like something genuinely earnest. With the throaty Greek vocal stylings of some guy who may or may not be talented, your proximity to Greece, I would wager, would have something to do with that vote, this trailer still draws you in and, I think, does its job quite well.
River of Grass Trailer
Sorry, I never saw Wendy and Lucy.
I did, though, watch Meek's Cutoff and it was truly a fantastic achievement for director Kelly Reichardt. Why I wanted to showcase this, then, is that River of Grass, her first feature, was celebrating its 21st anniversary and the folks at Oscilloscope Laboratories had a Kickstarter campaign to digitally restore the film. While never having seen it, I can only say that after seeing the trailer I absolutely want to now and only the restored version will do. Even in 1994 when films like Clear and Present Danger and Forrest Gump were getting box office love here was a quiet little movie that seems to be wholly more satisfying than following Keanu Reeves as he has wacky misadventures on a bus. The trailer is frenetic, packed with enough pull-quotes that squash any iota of doubt about whether to seek this out, and is edited tight enough that there is zero slack to be had.
Viva Trailer
Can we talk about Blow Dry for one second?
Just look at the talent roster for that film. Besides Josh Hartnett looking like Lloyd Christmas' slower younger brother, director Paddy Breathnach assembled quite a team for a movie that would die an ignoble death, mercifully being forgotten by most everyone on the planet. It's curious, then, that the director would come back more than 14 years with something that looks absolutely phenomenal. While the subject matter seems a little something familiar with a man who is trying to find his way as a gay man and has a father who is less than supportive of his child. What elevates this, though, is the sense that the story is being told differently, through a different lens. I was taken aback by the amount of heart here and simply how well the editing carries us from moment to moment without losing an ounce of the emotional impact. Looking forward to this feature, to be sure.
Trolls Trailer
The last time we talked about director Lex Lybrand we were looking at his feature Meet Me There.
True, there is not much here but it's more like a Wheat Thin to whet the appetite to see what comes after. I have no clue what might be coming next but this is an auspicious beginning.
Instant Death Trailer
Times must be tiiiight on the convention circuit.
I honestly don't know what to make of director Ara Paiaya's love letter to the kinds of films I thought had died when Cannon went out of business but Lou Ferringo DID play one of my childhood's greatest heroes so that deserves at least some kind of generosity from me. That being said, feast your eyes on this and wonder aloud why your own career in movie making hasn't taken off.
Nota bene: If you have any suggestions of trailers to possibly be included in this column, even have a trailer of your own to pitch, please let me know by sending me a note at Christopher_Stipp@yahoo.com or look me up via Twitter at @Stipp
In case you missed them, here are the other trailers we covered at /Film this week: